Deep Tech for Good: Medical Innovations [Online Event]
Presented by SGInnovate and the Japan Science & Technology Agency (JST)
With the purpose to connect the science, technology and innovation ecosystems between Japan and Singapore for knowledge sharing and collaboration opportunities, SGInnovate and the Japan Science & Technology Agency are co-presenting a series of talks by notable startups, researchers and corporate innovators on various deep tech topics.

Our first session, Deep Tech for Good: Medical Innovations, will feature the stories of core tissue bioengineering and surgical support AI to deliver safe surgeries to the world.
Date: 18 June 2020 (Thursday)
Time: 10:30am – 11:30am (UTC+8)
Programme:
10:30am – 10:35am: Introduction by SGInnovate and Japan Science & Technology Agency
10:35am – 11:00am: Talk on New Market Creation with Artificial Ligament for Anterior Cruciate Ligament (ACL) Reconstruction Using Acellular Bovine Tendon Tissue
Speaker: Dr. Yoji Jokura, CEO and President, Core Tissue BioEngineering Inc.
Synopsis: Injuries of the anterior cruciate ligament (ACL), a ligament which stabilises the knee joint, is one of the most common lower limb injuries and over eighty thousand people undergo reconstruction surgery every year. Despite the large number of incidences, an effective surgical implant for reconstruction has not yet been developed due to technological challenges and the current standard procedure used worldwide is autograft harvested from the patient's own tissue (e.g. hamstring tendon). Furthermore, as some patients are forced to abandon reconstruction surgery altogether due to insufficient tissue for autografting or repeat injuries, an effective implant in lieu of autograft has long been desired by orthopaedists. Core Tissue BioEngineering Inc. has developed a proof of concept through a large animal model (ovine) ACL reconstruction surgery with a prototype artificial ligament made from acellular tissue of bovine limb tendon and is now aiming to commercialise the artificial ligament as a medical device. Widespread adoption of ACL reconstruction with this medical device is expected to open up a new orthopaedic market for artificial implants derived from acellular animal tissue.
11:00am – 11:10am: Presentation by Mr. Kei Furukawa, Investment Manager, UTokyo Innovation Platform Co., Ltd.
11:10am – 11:30am: Talk on Delivering Safe Surgery to the World
Speaker: Dr. Kenichi Kono, CEO and President, iMed Technologies Inc.
iMed Technologies is developing surgical support AI using video analysis to realise safe surgery for cerebral infarction and subarachnoid haemorrhage, by utilising abundant medical data and cutting-edge machine learning.
Speakers' Profiles:
Dr. Yoji Jokura, CEO and President, Core Tissue BioEngineering Inc.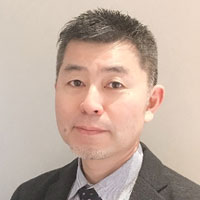 Dr. Yoji Jokura is currently President and CEO at Core Tissue BioEngineering Inc. He has had 14 years of experience in the development of regulatory strategy and management of regulatory submissions including the highly controlled medical devices. He contributed to several approvals as the first product in Japan – CRT-D (Cardiac Resynchronisation Therapy Device with ICD function, 2005), the drug coating peripheral stent (Zilver PTX, 2012), the aortic dissection stent graft (Zenith TXD, 2014), and the antibiotic impregnated central venous catheter (Spectrum CV, 2015).
He also has had 14 years of experience in the management of clinical trials including global clinical studies of highly controlled medical devices and regenerative medicine products (cells and tissue-based product), and post-marketing surveillance (PMS). He contributed to conducting four global clinical trials (Zilver PTX, Zenith AAA LP, Zenith TX2 LP, and Zenith TXD).
In addition, Dr. Jokura also has vast experiences in business development in the prestige cosmetics and health care products (consumer products) for the U.S. and EU markets. He is also experienced in basic R&D of dermatological area and developments of cosmetic products, and the marketing of cosmetics and health care products.
Dr. Kenichi Kono, CEO and President, iMed Technologies Inc.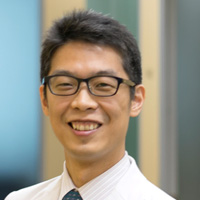 Dr. Kenichi Kono has worked as a neurosurgeon for 16 years in the medical field. Feeling the challenges of intravascular surgery in the field, and advocating the idea of ​​"delivering safe surgery to the world," in April 2019, he founded iMed Technologies with co-founder Kaneko. Currently, the company is developing a real-time surgical support AI for endovascular treatment of subarachnoid haemorrhage and cerebral infarction.
Dr. Kono graduated from the Department of Mathematics, Faculty of Science, the University of Tokyo and also from the Faculty of Medicine, Kyoto University.
Mr. Kei Furukawa, Investment Manager, UTokyo Innovation Platform Co., Ltd.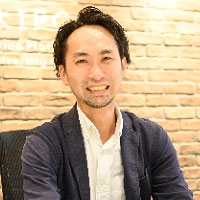 Kei is Investment Manager at UTokyo Innovation Platform Co., Ltd. (UTokyo IPC), a company responsible for expanding The University of Tokyo's innovation ecosystem.
Through the three activities of entrepreneur support, corporate innovation support and startup investment, UTokyo IPC aims to accelerate innovation around the world from The University of Tokyo.
Kei joined the company in 2019 and has been actively investing in startups, and supporting startups / professors / students through various programmes.
Kei's passion is in supporting deep tech startups or startups that have the potential to change the world in a better way.
Previously, he was VP of Sales at Golden Whales Group, which is a Venture Capital and business development professional connecting Japan, China, and Silicon Valley.
From 2010 to 2017, he had various roles in Sony, including four years in Russia leading the local sales team.
Kei has an MBA from INSEAD and a BA from Keio University.
Topics: AI / Machine Learning / Deep Learning, MedTech / HealthTech / BioTech