Data Privacy in a Customer-Centric World
Presented by General Assembly
Partnered with SGInnovate
Interested in staying on top of how privacy is evolving in our digital world and how you can adhere to data protection standards without risking your organisation's strategic goals? After all, any business providing a service through a website, platform, mobile app, wearable and more will be affected by privacy regulations.
This panel discussion will educate you on the current online privacy landscape and how data protection laws impact the collection and processing of personal data.
Date: 28 November 2018, Wednesday
Time: 7.00pm to 9.00pm
Venue: 32 Carpenter Street, Singapore 059911
Speakers:
Tharishni Arumugam, APAC Privacy Director, Aon
Sandy Chan, Legal Counsel, Group Headquarters, Global Privacy Office, Rakuten
Joydeep Sarkar, Chief Analytics Officer, Holmusk
Mona Zoet, LLM, CAMS, Founder, RegPac Revolution
Programme Details:
6:30pm – 7:00pm: Registration
7:00pm – 7:45pm: Panel / Lightning Talks
7:45pm – 8:15pm: Q&A
8:15pm – 9:00pm: Networking and End
Speakers' Details:
Tharishni Arumugam, APAC Privacy Director, Aon
Tharishni Arumugam is the APAC Privacy Director at Aon, where she oversees data privacy issues across all of the Aon Group's business lines within the region, as well as coordinating privacy issues for Aon's Global Innovation Centre. Currently based in Singapore, she is a qualified lawyer specialising in all aspects of privacy including interpretation and application of law and regulation, drafting guidance and policies, incorporating codes of practice into businesses, conducting data privacy audits, sensitive data issues, and incident response and breach management. She has written internationally-published articles and conducted workshops and seminars on issues relating to data privacy laws, and regularly speaks at privacy events across the globe. She is currently on the Asian Advisory board of the International Association of Privacy Professionals ("IAPP").
Sandy Chan, Legal Counsel, Group Headquarters, Global Privacy Office, Rakuten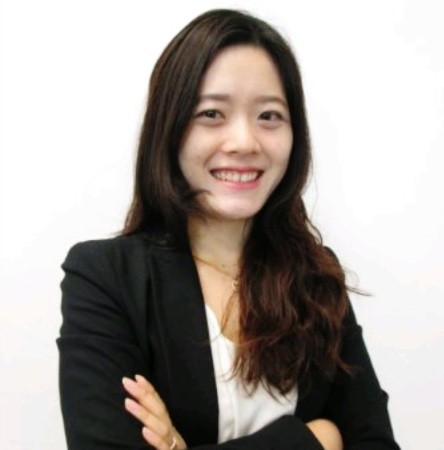 Sandy is the APAC representative for the Rakuten Group's Global Privacy Office and a qualified lawyer in Singapore. Having joined the Rakuten Group in 2015, she is a key advisor for the strategic development of Rakuten's global Privacy Programme and leads the regional initiative to enable innovation while empowering individuals.
Joydeep Sarkar, Chief Analytics Officer, Holmusk
Joydeep received his Bachelor's Degree in Chemical Engineering from IIT Kharagpur, specialising in Modeling and Simulation of Chemical Processes. He went on to specialise in Biomedical Engineering at Case Western Reserve University with extensive research on cell and molecular biology, then in using modelling and simulation in biology at the Lerner Research Institute at Cleveland Clinic.
As the lead mathematical modeller at Immunetrics, Joydeep led a team of 11 scientists to develop a platform for predictive clinical trial simulations and predictive smart systems in critical care systems. His last stint before moving to Asia was the technical lead of a team of biomedical engineers inside the healthcare analytics practice at PwC USA, working exclusively on obesity, diabetes and cardiovascular disease. At Holmusk, he leads the data science line of business, providing directional guidance, innovative ideas and also leading conversations with clinicians at hospitals, researchers at universities, and scientists and business leaders from pharmaceutical companies. Holmusk Analytics specialises in the analysis of real world data (RWD).
Joydeep brings more than a decade of experience in working with all key stakeholders in healthcare – Providers, Payers and Pharmaceutical companies. He has successfully led long standing projects with most major pharmaceutical companies – working with R&D, PKPD, Medical Affairs, HEOR and Commercial & Patient Access groups. In his spare time, Joydeep continues to invest in his passion of using analytics and simulation in healthcare and research, and publishing in peer reviewed journals.
Mona Zoet, LLM, CAMS, Founder, RegPac Revolution
Mona is the Founder and CEO of RegPac Revolution Pte Ltd, a Regulatory Technology (RegTech) global ecosystem builder, corporate incubator and business accelerator platform for education, networking and thought leadership events.
She has worked for more than 15 years around the globe in top tier Financial Institutions, such as JP Morgan (Hong Kong), State Street (Boston, USA), Lloyds Banking Group (NYC, USA) and Bank of America Merrill Lynch (Singapore), and has seen most of the banking landscape from a local, regional and international perspective, before setting up her own company in Singapore.
During her banking years, she became acutely aware of the regulatory, operational and risk management pain points faced by banks and other Financial Institutions alike, and concluded that many of the same problems could be eliminated more effectively with the use of RegTech. She believes that RegTech promises effective, efficient, cheap and secure risk and compliance solutions and therefore will revolutionize the future of risk management and the regulatory regime.
In addition, Mona is an Executive Board Member, Southeast Asia Lead and Singapore Chapter President of the International RegTech Association (IRTA) which exists to ease and accelerate the evolution of the RegTech industry, by facilitating integration, collaboration and innovation of all stakeholders within the Financial Services sector, and she is co- author of the book "Legal Aspects of Blockchain", which was a joint collaboration between UNOPS and the Dutch Government and which launched in September 2018 in New York city.
Topics: Data Science / Data Analytics