Cosmos Singapore Inaugural Meetup
Presented by SGInnovate and StakeWith.Us
Partnered with CoinGecko, Coinhako, Forbole, HashQuark, Kava Labs, RockX, stake.fish, Tendermint and Terra.
Cosmos Network is a decentralised network of scalable, interoperable blockchains, each powered by Tendermint BFT consensus.
Cosmos Network solves today's hardest blockchain problems through a set of open-source tools such as Tendermint, the Cosmos SDK and Interblockchain Communication Protocol (IBC).
Join us for an evening to learn more about Cosmos Network, as well as an introduction to Kava, a cross-blockchain decentralised finance platform that is building within the Cosmos Hub.
Date: 12 Sept 2019, Thursday
Time: 6:30pm – 9:00pm
Venue: 32 Carpenter Street, Singapore 059911
Speakers:
Jae Kwon, Founder & CEO of Tendermint
Brian Kerr, CEO, Kava Labs Inc
Programme Details:
6.30pm – 7:00pm: Registration
7:00pm – 7.30pm: Presentation by Jae Kwon on Cosmos Network
7:30pm – 8.00pm: Intermission (Food will be served)
8.00pm – 8.30pm: Presentation by Brian Kerr on Kava Labs
8:30pm – 9:00pm: Networking
Speakers' Profiles:
Jae Kwon, Founder & CEO, Tendermint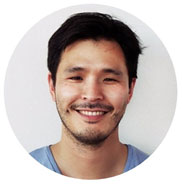 Jae Kwon is a blockchain software architect and co-founder of Tendermint, and the president of the Interchain Foundation.
Jae has been working on a project he created in 2014, called Tendermint. He initially invented and refined (with Ethan Buchman and Zarko Milosevic) the Tendermint consensus algorithm and implementation with the aim of liberating the blockchain from the costs and drawbacks of proof-of-work mining. His mission is to make this technology more accessible, in order to accelerate the adoption of decentralized ledger technology.
Jae is also the President of the Interchain Foundation, based in Zug, Switzerland. The Interchain Foundation (aka ICF) was founded with the mission to promote the vision of Cosmos, the internet of blockchains, to enable public blockchain interoperability and scalability.
Brian Kerr, CEO, Kava Labs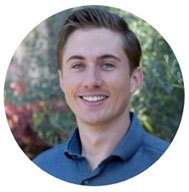 Brian is the CEO and Co-Founder for Kava Labs, the team behind the development of the Kava blockchain, the first cross-blockchain Decentralized Finance (DeFi) platform – think of it as the MakerDAO for Cosmos Network.
Prior to forming Kava Labs, Brian was the Founder and CEO of Fnatic Gear, one of the first companies making Esports hardware and apparel designed by Esports players for Esports Fans. Fnatic has now grown into one of the most prominent forces in the Esports industry.
You may also like the following: