Corporate – Startup Collaborations in MedTech
Presented by SGInnovate and Innovation Norway
Today, Singapore hosts more than 200 MedTech SMEs and startups, and over 60 multinational medtech firms that undertake activities from regional headquarters and manufacturing to research and development. These companies continue to provide tangible benefits for Singapore's research, innovation and enterprise and healthcare systems, and well position Singapore to serve the larger Asian marketplace.
In addition, such a holistic medtech innovation ecosystem that brings together startups, multinational corporations, researchers and academics, and investors has helped catalyse partnerships and the development of new medtech products. Join us at this event to learn more about corporate-startup collaborations in medtech.
The event will feature a special spotlight on Norway's medtech startups who are going global. According to Ms. Kathrine Myhre, CEO of Norway Health Tech, "When we started the healthtech cluster in 2009 in a fairly small country of Norway, we knew we always had to keep an eye on the international market. Innovations from Norway need to address the global market to grow. Singapore has been rated to have the best public health system in the world by KPMG, and collaborating with them is of great importance."
Date: 5 March 2019, Tuesday
Time: 3:00pm to 6:00pm
Venue: BASH, Level 3, Block 79 Ayer Rajah Crescent, Singapore 139955
Programme:
3:00pm – 3:00pm: Registration
3:30pm – 4:00pm: Welcome Remarks and Keynote Presentations
Ms. Harjit Gill, CEO, Asia Pacific Medical Technology Association (APACMed)
Ms. Kathrine Myhre, CEO, Norway Health Tech
4:00pm – 4:45pm: Panel Discussion
4:45pm – 5:15pm: MedTech Startups Showcase
5:15pm – 6:00pm: Networking
Speakers' Profiles:
Harjit Gill, CEO, Asia Pacific Medical Technology Association (APACMed)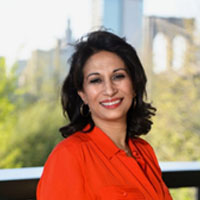 Harjit was appointed CEO of the Asia Pacific Medical Technology Association (APACMed) in February 2019. Founded in 2014, APACMed is the first and only regional association to provide a unified voice for the medical technology industry in the Asia Pacific. APACMed works proactively with bilateral, regional and local government bodies to shape policies, demonstrate the value of innovation and promote regulatory harmonisation. APACMed engages with medical device associations and companies in the Asia Pacific to jointly advance regional issues, code of ethics and share best practices.
Harjit was formerly EVP and Chief Executive Officer of Philips ASEAN & Pacific until October 2015. In this role, she managed a team of 10,000 people in ten countries across its Healthcare, Lighting and Consumer Lifestyle sectors. Harjit spent over two decades with Philips holding a variety of international roles in General Management in England, Holland, Singapore, Dubai and Hong Kong.
More recently, Harjit was Advisor to Delmedica, an innovative Singapore based company focused on respiratory healthcare.
Passionate about innovation and healthcare reform, she holds concurrent positions on several prestigious Boards:
- Member of the Board of Directors for ResMed, a world-leading connected health company, since 2018
- Board Member of Apollo Education, a leading English Education provider in Vietnam, since 2017
- Singapore Chapter Chair of the Young Presidents Organisation, the premier leadership organisation of Chief Executives in the world.
She is a former Board member of the SICC, National University of Singapore Entrepreneurship Committee and World Economic Forum Global Agenda Council on South East Asia. Harjit has spoken at several global leadership platforms including the World Economic Forum, INSEAD and IMC on Innovation and Healthcare.
Kathrine Myhre, CEO, Norway Health Tech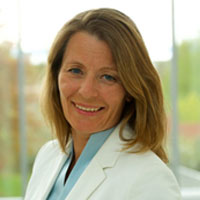 Kathrine Myhre established the health cluster Oslo Medtech in 2009 and has since then been the CEO of the organization. Before that, she was part of the startup team that established the TTO for the University of Oslo, now called Inven2. Oslo Medtech was awarded NCE (Norwegian Centre of Expertise) by Innovation Norway's cluster program in 2015 and received Gold Label-status by the European cluster organization in 2016.
On August 9th 2017 Oslo Medtech changed the name to Norway Health Tech to take a more national role. The cluster has more than 200 members and works to improve quality in treatment and care by developing and industrializing world-class health solutions though members and eco-system.
Kathrine Myhre has over the years built a solid network in the health sector, nationally and globally. She has a Master in Political Science from the University of Reading and the University of Oslo and is a renowned speaker in the field of health innovation.
About Norway Health Tech
Norway Health Tech has a vision of making Norway the world's best arena for health innovation. We are a not-for-profit member organization with more than 220 members in our base – representing the full value chain of healthcare. We address all areas of human health – with an eye for technology. For more information, please visit www.norwayhealthtech.com.

Topics: MedTech / HealthTech / BioTech, Startups
You may also like the following:
Guest Writer

Artificial intelligence is already a part of our everyday lives, but for it to truly make a difference it needs to understand human emotions, says Live with AI founder Pierre Robinet.

This article is written by Pierre Robinet, who is a senior consulting partner at Ogilvy Consulting and founder of Live With AI, an independent think tank based in Singapore.

Topics: A.I., MedTech, Data Science / Data Analytics, Others

Australia has officially launched a Landing Pad for its startups in the Southeast Asian city-state of Singapore.

Topics: Startups