In Conversation with Kimberly Powell, NVIDIA's VP of Healthcare: AI for Healthcare
Presented by SGInnovate
Partnered with NVIDIA
How is AI addressing the quality, access and cost of healthcare?
Healthcare is becoming a data-driven industry — imaging and health records are now digitised and there is an explosion of data sources coming from genomics, pathology and digital health sensors. AI needs data, a computing platform and domain expertise to be truly successful. Building domain-specific AI tools and platforms will enable the healthcare industry to create data sets, train algorithms and deploy highly integrated applications, all of which will help accelerate the delivery of AI to patient care.
In this fireside chat, Kimberly will share top trends and the landscape of AI in healthcare, as well as give an overview of NVIDIA AI initiatives in the medical and life sciences space.
Date: 22 January 2019, Tuesday
Time: 5:30pm – 7:30pm
Venue: 32 Carpenter Street, Singapore 059911
Programme:
5:30 pm – 6:00 pm: Registration
6:00 pm – 6:15 pm: Presentation by Kimberly Powell, VP of Healthcare, NVIDIA
6:15 pm – 7:00 pm: Fireside chat and Q&A with Kimberly Powell
Moderated by Steve Leonard, Founding CEO, SGInnovate.
7:00 pm – 7:30 pm: Networking
More details at http://bit.ly/2saEld0
Speaker's Profile:
Kimberly Powell, Vice President of Healthcare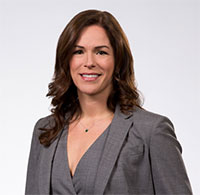 Kimberly Powell is vice president of healthcare at NVIDIA. She is responsible for the company's worldwide healthcare business, including hardware and software platforms for accelerated computing, AI and visualization that power the ecosystem of medical imaging, life sciences, drug discovery and healthcare analytics.
Previously, Powell led the company's higher education and research business, along with strategic evangelism programs, NVIDIA AI Labs and the NVIDIA Inception program with over 4,000 AI startup members.
Powell joined NVIDIA in 2008 with responsibility for establishing NVIDIA GPUs as the accelerator platform for medical imaging instruments. She spent her early career in engineering and product management of diagnostic display systems at Planar Systems.
Powell received a B.S. in electrical engineering with a concentration in computer engineering from Northeastern University.
Moderator's Profile:
Steve Leonard, Founding CEO, SGInnovate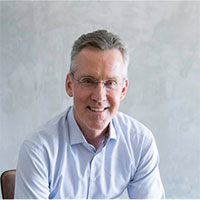 Mr Steve Leonard is a technology-industry leader with a wide range of experience, having played key roles in building several global companies in areas such as Software, Hardware and Services. Although born in the US, Mr Leonard considers himself a member of the larger global community, having lived and worked outside the US for more than 25 years.
In his current role as the Founding Chief Executive Officer of SGInnovate – a private limited company wholly owned by the Singapore Government – Mr Leonard has been chartered to lead an organisation that builds 'deep-tech' companies. Capitalising on the science and technology research for which Singapore has gained a global reputation, Mr Leonard's team works with local and international partners, including universities, venture capitalists, and major corporations to help technical founders imagine, start and scale globally-relevant early stage technology companies from Singapore.
Prior to his role as the CEO of SGInnovate, Mr Leonard served three years as the Executive Deputy Chairman of the Infocomm Development Authority (IDA), a government statutory board under the purview of Singapore's Ministry of Communications and Information. In that role, he had executive responsibility at the national level for various aspects of the information technology and telecommunications industries in Singapore.
Mr Leonard serves on the advisory boards of a range of universities and organisations in Singapore. Mr Leonard also serves as an Independent Non-Executive Director at Singapore Post Ltd (SingPost), a global leader in e-commerce logistics; and AsiaSat, a Hong Kong Stock Exchange-listed commercial operator of communication spacecraft.
Topics: MedTech / HealthTech / BioTech