In Conversation with Dr. Reinhard Ploss
Presented by SGInnovate and Infineon
Artificial Intelligence (AI) is driving digital transformation and has vast potential in integrating into society. For example, collaborative robots can help nursing staff in their care work, proving to be a key contribution to the healthcare sector. On the other hand, robots can also help with heavy work in factories.
Join us with a fireside chat with Dr. Reinhard Ploss, CEO of Infineon, in discussing the potential of AI and how AI must be used in a responsible way in order provide value to society and offer new business potentials.
Date: 17 June 2019, Monday
Time: 11:30am – 1:30pm
Venue: 32 Carpenter Street, Singapore 059911
Programme:
11:30am – 12:15pm: Registration & Networking
12:15pm – 1:00pm: Fireside Chat with Dr. Reinhard Ploss, CEO, Infineon Technologies
1:00pm – 1:30pm: Networking
Speaker:
Dr. Reinhard Ploss, CEO, Infineon Technologies AG
Moderator:
Tong Hsien-Hui, Head of Venture Investing, SGInnovate
Speaker's Profile:
Dr. Reinhard Ploss, CEO, Infineon Technologies AG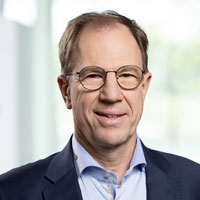 Dr. Reinhard Ploss is the company's Chief Executive Officer since 1 October 2012. He is responsible for Segments, Group Strategy, Communications & Government Relations, Human Resources (Labor Director), Legal, Research & Development.
Dr. Ploss was born on 8 December 1955 in Bamberg. He studied Process Engineering at the Technical University of Munich (TUM) and received his doctorate in 1986. He began his career at Infineon (Siemens AG until 1999) in the same year.
He is also a Member of several German government-led strategic initiatives focusing on governmental innovation, platform for artificial intelligence, and microelectronics. Dr. Ploss also serves as a Member of Senate, acatech (National Academy of Science and Engineering) and the Co-Chairman of Working Group Silicon Germany. He is currently serving as a Member of Board of Trustees at TUM where he is also a member of the Advisory Board for the Munich School of Robotics and Machine Intelligence at TUM.
Moderator's Profile:
Tong Hsien-Hui, Head of Venture Investing, SGInnovate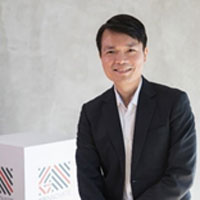 Tong Hsien-Hui brings with him, in-depth knowledge and experience in the Business Development and Venture Capital spaces in Australia, Europe, Singapore and the US.
As the Head of Venture Investing, Hsien-Hui oversees SGInnovate's investments efforts, which target high-potential, deep technology startups working on areas such as Artificial Intelligence, Autonomous Vehicles, MedTech and Blockchain.
Prior to joining SGInnovate, he was the Managing Partner, Asia Pacific for Wassax Ventures. He has also served as the CEO of the National University of Singapore Society (NUSS) and Vice President at Staples. In the early 2000s, he co-founded a data mining company, which was sold to a global bank two years later.
Hsien-Hui graduated in 1998 from NUS with a Bachelor of Engineering.
Topics: Artificial Intelligence / Deep Learning / Machine Learning / Robotics