Location
Ngee Ann Auditorium, Asian Civilisations Musuem,
1 Empress Place,
Singapore 179555
In Conversation with Dr. Kai-Fu Lee: The Era of Artificial Intelligence
Presented by SGInnovate
Partnered with GIC
AI Superpowers - now a New York Times, Wall Street Journal and USA Today Bestseller, talks about how China's rise in entrepreneurism is leading to a new model of innovation, which has provided the basis for AI co-leadership with the United States of America (USA). The book goes into detail about what this competition entails for the USA and China, as well as what Dr. Lee's proposed duopoly between the countries would mean for the global geopolitical situation.
In addition, Dr. Lee discusses the future of AI, and how the countries have many opportunities to collaborate to solve the big challenges created by AI (e.g. jobs, privacy, security, etc.). This is not so much a tech book as it is a book that is educational, accessible to all and serves as a wake-up call for many who misunderstand AI. There is something for everyone within its pages — those who know AI, those who don't, those who are fascinated by it and those who fear it.
In this conversation, Dr. Kai-Fu Lee will talk about the four waves of Artificial Intelligence (AI), and how AI will permeate every part of our lives in the next decade. He will be sharing on how this wave will be different from previous technology revolutions — it will be faster and be driven by not just one superpower, but two, the USA and China.
AI will add $16 trillion to the global GDP but, at the same time, will cause many challenges that will be hard to solve. In particular, he will focus on AI replacing routine jobs – the consequences, the proposed solutions that do not work (such as UBI), and end with a blueprint of co-existence between humans and AI.
In view of the overwhelming interest in this event, we appreciate your understanding that pre-registration is required and we may only admit guests with confirmed registrations.
Date: 21 November 2018, Wednesday
Time: 3:00pm – 5:00pm
Venue: Ngee Ann Auditorium, Asian Civilisations Museum, 1 Empress Place, Singapore 179555
Programme Details:
3:00pm – 3:30pm: Registration
3:30pm – 3:35pm: Opening Remarks by Steve Leonard, Founding CEO, SGInnovate
3:35pm – 4:05pm: Keynote by Dr. Kai-Fu Lee
4:05pm – 4:35pm: In Conversation With Dr. Kai-Fu Lee
Moderated by Steve Leonard
4:35pm – 5:00pm: Book signing and Networking
Speaker: Dr. Kai-Fu Lee, Chairman & CEO, Sinovation Ventures; President, Sinovation Venture's Artificial Intelligence Institute
Moderator: Mr. Steve Leonard, Founding CEO, SGInnovate
Speaker's Profile: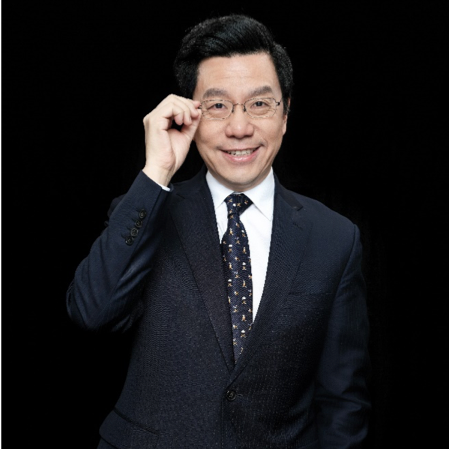 Dr. Kai-Fu Lee
Chairman & CEO, Sinovation Ventures
President, Sinovation Venture's Artificial Intelligence Institute
Dr. Kai-Fu Lee is the Chairman and CEO of Sinovation Ventures and President of Sinovation Venture's Artificial Intelligence Institute. Sinovation Ventures, managing US$2 billion dual currency investment funds, is a leading venture capital firm focusing on developing the next generation of Chinese high-tech companies.
Prior to founding Sinovation in 2009, Dr. Lee was the President of Google China. Previously, he held executive positions at Microsoft, SGI, and Apple.
Dr. Lee received his Bachelor degree from Computer Science from Columbia University, Ph.D. from Carnegie Mellon University, as well as Honorary Doctorate Degrees from both Carnegie Mellon and the City University of Hong Kong. He is a Fellow of the Institute of Electrical and Electronics Engineers (IEEE), Times 100 in 2013, WIRED 25 Icons, Asian Business Leader 2018 by Asia House, and followed by over 50 million users on social media.
In the field of artificial intelligence, Dr. Lee built one of the first game playing programs to defeat a world champion (1988, Othello), as well as the world's first large-vocabulary, speaker-independent continuous speech recognition system. Dr. Lee founded Microsoft Research China, which was named as the hottest research lab by MIT Technology Review. Later renamed Microsoft Research Asia, this institute trained the great majority of AI leaders in China, including CTOs or AI heads at Baidu, Tencent, Alibaba, Lenovo, Huawei, and Haier.
While with Apple, Dr. Lee led AI projects in speech and natural language, which have been featured on Good Morning America on ABC Television and the front page of Wall Street Journal. He has authored 10 U.S. patents, and more than 100 journal and conference papers. Altogether, Dr. Lee has been in AI research, development, and investment for more than 30 years.
His New York Time and Wall Street Journal bestselling book AI Superpowers (aisuperpowers.com) discusses US-China co-leadership in the age of AI as well as the greater societal impacts brought upon by the AI technology revolution.
Moderator's Profile: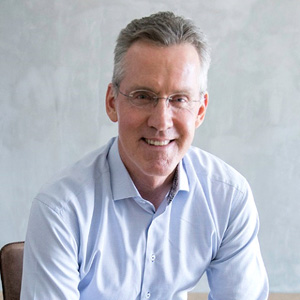 Mr. Steve Leonard
Founding CEO, SGInnovate
Mr Steve Leonard is a technology-industry leader with a wide range of experience, having played key roles in building several global companies in areas such as Software, Hardware and Services. Although born in the US, Mr Leonard considers himself a member of the larger global community, having lived and worked outside the US for more than 25 years.
In his current role as the Founding Chief Executive Officer of SGInnovate – a private limited company wholly owned by the Singapore Government – Mr Leonard has been chartered to lead an organisation that builds 'deep-tech' companies. Capitalising on the science and technology research for which Singapore has gained a global reputation, Mr Leonard's team works with local and international partners, including universities, venture capitalists, and major corporations to help technical founders imagine, start and scale globally-relevant earlystage technology companies from Singapore.
Prior to his role as the CEO of SGInnovate, Mr Leonard served three years as the Executive Deputy Chairman of the Infocomm Development Authority (IDA), a government statutory board under the purview of Singapore's Ministry of Communications and Information. In that role, he had executive responsibility at the national level for various aspects of the information technology and telecommunications industries in Singapore.
Mr Leonard serves on the advisory boards of a range of universities and organisations in Singapore. Mr Leonard also serves as an Independent Non-Executive Director at Singapore Post Ltd (SingPost), a global leader in e-commerce logistics; and AsiaSat, a Hong Kong Stock Exchange-listed commercial operator of communication spacecraft.
Topics: Artificial Intelligence / Deep Learning / Machine Learning / Robotics