In Conversation: AI Ethics
Presented by SGInnovate
With the rise of AI in our economy, more concerns over possible ethical scenarios such as the misuse of data, accidents by self-driving cars and weaponised AI are emerging. What are some relevant considerations for Singapore? And what roles should the government and private companies play to help maximise benefits of AI for our economy and society?
Date: 12 December 2018, Wednesday
Time: 3:30pm – 5:30pm
Venue: 32 Carpenter Street, Singapore 059911
Programme Details:
3:30pm – 4:00pm: Registration and Networking
4:00pm – 5:00pm: Panel Discussion and Q&A
5:00pm – 5:30pm: Networking
Speakers:
Yeong Zee Kin, Deputy Commissioner, Personal Data Protection Commission (PDPC) and Assistant Chief Executive (Data Innovation and Protection), Infocomm Media Development Authority
Richard Koh, Chief Technology Officer, Microsoft Singapore
Dr David Hardoon, Chief Data Officer, Data Analytics Group (DAG), Monetary Authority of Singapore (MAS)
Moderator: Steve Leonard, Founding CEO, SGInnovate
Speakers' Profiles:
Yeong Zee Kin, Assistant Chief Executive (Data Innovation and Protection Group), Infocomm Media Development Authority of Singapore and Deputy Commissioner, Personal Data Protection Commission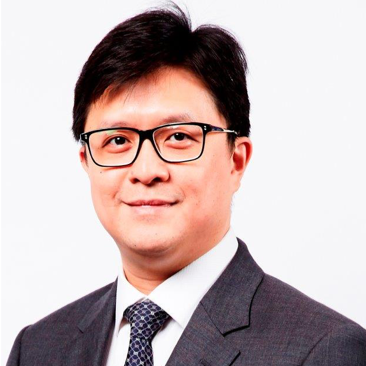 Yeong Zee Kin is Assistant Chief Executive (Data Innovation and Protection Group) of the Infocomm Media Development Authority of Singapore (IMDA) and Deputy Commissioner of the Personal Data Protection Commission (PDPC).
In his capacity as ACE (Data Innovation and Protection Group), Zee Kin oversees IMDA's Artificial Intelligence and Data Industry development strategy. This is one of four frontier technology areas IMDA has identified for its transformational potential for a Digital Economy. The other three are cybersecurity, the Internet of Things, and immersive media.
In his role as an AI and Data Analytics champion, Zee Kin's work includes developing forward-thinking governance on AI and data, driving a pipeline of AI talent, promoting industry adoption of AI and data analytics, as well as building specific AI and data science capabilities in Singapore.
As the Deputy Commissioner of PDPC, Zee Kin oversees the administering and enforcement of the Personal Data Protection Act (2012). His key responsibilities include managing the formulation and implementation of policies relating to the protection of personal data, as well as the issuing of enforcement directions for organisational actions. He also spearheads the public and sector-specific educational and outreach activities, to raise both awareness and compliance in organisations and individuals in personal data protection.
Zee Kin's experience as a Technology, Media and Telecommunications lawyer spans both the public and private sector. Prior to taking up his current appointments, he was Senior State Counsel and Director of Technology Law in the Civil Division of the Attorney-General's Chambers and held a concurrent appointment as Senior Director (Special Projects) in the Legal Services department of the Ministry of Communications and Information. During that time, he was also a legal advisor to the Smart Nation Programme Office and the Cyber Security Agency.
Before that, he was Senior Assistant Registrar and CIO cum CDO of the Supreme Court of Singapore. During his time in the Supreme Court, his administrative responsibilities included (at various times) the management of its registry, statistics unit and CISD. He managed the Supreme Court's Shipping, Intellectual Property, Information Technology and Employment lists and developed the specialised procedures for electronic discovery and managing IP cases in the Supreme Court IP Court Guide.
He commenced his career as a Deputy Public Prosecutor and State Counsel with the AttorneyGeneral's Chambers where he prosecuted white-collar cases and cybercrimes. In between, he was also with Rajah & Tann's Intellectual Property and Technology (iTec) practice for a few years.
Richard Koh, Chief Technology Officer, Microsoft Singapore

Richard Koh is the Chief Technology Officer of Microsoft Singapore. In this role, he is responsible for engaging with key executive leaders across government, industry and academia; bringing in the macro technology landscape, and helping customers leverage technology innovations for their digital transformation. His focus areas include guiding technology policies, standards, legal and regulatory matters, as well as security, privacy and compliance decisions.
Always passionate about the promises that the Internet and cloud computing can bring, and with a keen eye on business strategies, product development and marketing, Richard's professional experience spans the Asia and North America regions, as well as multiple functional areas including research & development, IT, product management, marketing, business development and sales operations.
Prior to joining Microsoft, he was the senior director for Emerging Businesses & Strategy under Group Enterprise at Singtel. There, he led a team of intrapreneurs, products managers, product marketers, architects, and engineers to catalyse new businesses, products and platforms in Cloud services, the Internet of Things, machine to machine, education and healthcare.
Earlier on in his career, Richard spearheaded Emerging Markets strategy for Microsoft Operations as the operations team unit lead based in Singapore. And in Redmond, Washington, he led product teams as director of technical product management in Microsoft's Office, Servers & Tools, as well as telecommunication solutions businesses, which led him to be part of the founding product team for Microsoft's flagship productivity suite – Office 365.
Richard also spent close to 12 years at Hewlett-Packard, with stints at the company in Singapore and in Cupertino/Palo Alto, California, where he gained wide experience in R&D, business development and marketing of emerging Internet/web-services and telecommunications technologies, as well as people and organisation management.
Richard graduated from the National University of Singapore with a Bachelor's of Science in Computer Science & Information Systems. Richard is married with two children. He loves to work with passionate people who want to change the world for the better and enjoys running, skiing/snowboarding, reading, indie movies and tinkering with tech gadgets.
Dr David Hardoon, Chief Data Officer, Data Analytics Group (DAG), Monetary Authority of Singapore (MAS)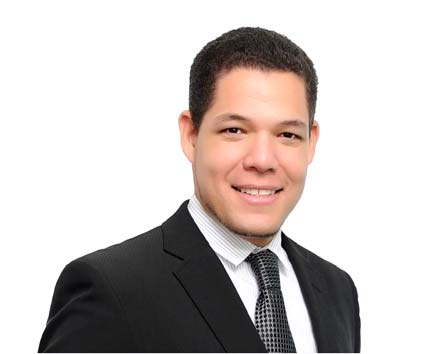 Dr David Hardoon is the Chief Data Officer and Head of the Data Analytics Group (DAG) at the Monetary Authority of Singapore (MAS).
The DAG leads MAS' efforts to harness the power of data analytics to unlock insights, enhance the supervision of financial institutions, and make regulatory compliance more efficient for financial institutions.
Prior to his current engagement, Dr Hardoon was co-founder and Executive Director at Azendian Solutions Pte. Ltd. where he was responsible for the advanced analytics practice and the positioning of business analytics advisory and services to clients across different business sectors across the region.
Dr Hardoon received a B.Sc. in Computer Science and Artificial Intelligence with first class honors at Royal Holloway, University of London in 2002 and a PhD in Computer Science in the field of Machine Learning from the University of Southampton 2006. He is currently an Honorary Senior Research Associate at the Centre for Computational Statistics & Machine Learning, University College London.
Moderator's Profile:
Steve Leonard, Founding CEO, SGInnovate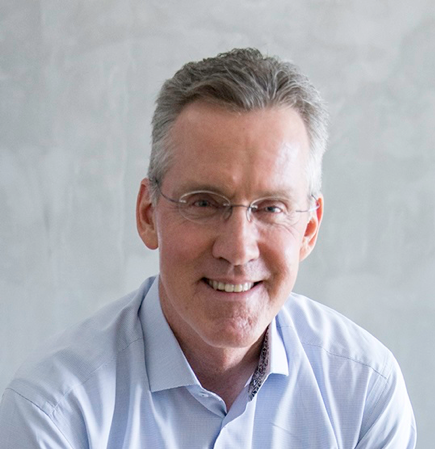 Mr Steve Leonard is a technology-industry leader with a wide range of experience, having played key roles in building several global companies in areas such as Software, Hardware and Services. Although born in the US, Mr Leonard considers himself a member of the larger global community, having lived and worked outside the US for more than 25 years.
In his current role as the Founding Chief Executive Officer of SGInnovate – a private limited company wholly owned by the Singapore Government – Mr Leonard has been chartered to lead an organisation that builds 'deep-tech' companies. Capitalising on the science and technology research for which Singapore has gained a global reputation, Mr Leonard's team works with local and international partners, including universities, venture capitalists, and major corporations to help technical founders imagine, start and scale globally-relevant early-stage technology companies from Singapore.
Prior to his role as the CEO of SGInnovate, Mr Leonard served three years as the Executive Deputy Chairman of the Infocomm Development Authority (IDA), a government statutory board under the purview of Singapore's Ministry of Communications and Information. In that role, he had executive responsibility at the national level for various aspects of the information technology and telecommunications industries in Singapore.
Mr Leonard serves on the advisory boards of a range of universities and organisations in Singapore. Mr Leonard also serves as an Independent Non-Executive Director at Singapore Post Ltd (SingPost), a global leader in e-commerce logistics; and AsiaSat, a Hong Kong Stock Exchange-listed commercial operator of communication spacecraft
Topics: Artificial Intelligence / Deep Learning / Machine Learning / Robotics