Connecting Physical and Digital Worlds with AI
Presented by Veracity Protocol
Partnered with SGInnovate
In this event, we will ask the following questions in a bid to solve key challenges of tokenising the physical world with AI, to end counterfeits, false data and manipulation across industries:
Why is the tokenisation of the physical world so important?
How can we use modern AI-based technologies like machine learning, computer vision and neural networks to connect the physical world to the digital?
What are some examples of applications for real-world use cases in aerospace, pharmaceuticals, luxury goods, art and collectables, security papers, and more?
How can we securely connect physical items / assets with digital records (with no need for any external security elements)?
How can we automate product quality assurance and inspection of items' conditions?
How can we identify, authenticate and protect our physical items?
How can we achieve end-to-end traceability?
How can we achieve the veracity of collected data and provenance?
How can we solve the issue of counterfeits, false data and manipulation along the supply chain?
How can we reduce costs, time, resources and increase trust in your company or solution?
Date: 4 December 2018, Tuesday
Time: 6:00pm – 8:00pm
Venue: BASH, Level 3, Block 79 Ayer Rajah Crescent, Singapore 139955
Speaker: Jakub Krcmar, Co-founder, Veracity Protocol
Programme Details:
6:00pm – 6:30pm: Registration
6:30pm – 7:30pm: Event and Q&A
7:30pm – 8:00pm: Networking and End
Speaker's Profile: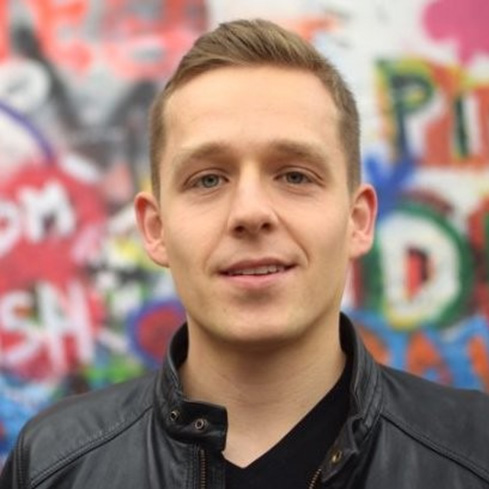 Jakub Krcmar, Co-founder, Veracity Protocol
Jakub is a digital product architect with over 14 years of experience. He is a self-taught ambassador for blockchain and AI-based technologies with a keen interest in space, neuroscience and cutting-edge technologies. Now, as the Co-Founder of Veracity Protocol, he and his team aims to build a transparent and decentralized ecosystem where anyone can protect the value of physical assets.
About Veracity Protocol
Veracity Protocol is building a decentralized infrastructure for the lifecycle of physical items, to secure end-to-end traceability, data veracity and resource efficiency. Find out more at http://www.veracityprotocol.org.
Topics: AI / Machine Learning / Deep Learning, Blockchain, MedTech / HealthTech / BioTech, Data Science / Data Analytics