Career Conversations: Hack Your Way into a Data Job
Presented by SGInnovate and General Assembly
Are you looking to start your career as a data professional, but stumped by the process or unsure where to start?
Join us and learn how to map out the job market, identify potential career opportunities, build on your brand and connect with the key contact people. Growing your network is vital to uncovering the hidden job market, and we will show you how easy it is to implement strategies on how to effectively build your network.
If you are ready to take real control of your career and job search, then this free event is a must!
Date: 26 August 2019, Monday
Time: 6:30pm – 9:00pm
Venue: BASH, Level 3, 79 Ayer Rajah Crescent, Singapore 139955 via Lift Lobby 3
Speaker:
Nidhi Agrawal, Senior Data Analyst, Standard Chartered Bank
Programme Details:
6:30pm – 7:00pm: Registration
7:00pm – 8:15pm: Panel Discussion and Q&A
8:15pm – 9:00pm: Networking
Speaker's Profile:
Nidhi Agrawal, Senior Data Analyst, Standard Chartered Bank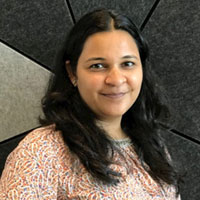 Nidhi is passionate about the fields of Data Science/ Data Analytics/ Data Analysis/ Data Insights. Currently, she is a Senior Data Analyst at Standard Chartered Bank, Singapore.
She is an expert in Big Data and Analytics, and a successful executive who has worked with Fortune 500 companies such as Mastercard, ING Bank, Swiss Re, Credit Suisse, British Telecom and Standard Chartered Bank.
She is also a sought-after analyst on Data Science, Big Data, performance-based analytics, Trend Analysis, Dashboards development and analysis, Data Mining, Reporting Solutions, Data Strategies, Data Orientation and Internet of Things among other expertises.
As a database professional, she has vast experience in various Database/Data Warehouse Technologies/Database Coding and Data Analytics using technologies like Micro-strategy and Tableau.

Topics: Data Science / Data Analytics, Talent
You may also like the following: