Location
BASH, Level 3,
Block 79 Ayer Rajah Crescent via Lift Lobby 3
Singapore 139955
Cardano Community Meetup
Presented by Cardano Foundation, Emurgo, Tangem, Blue Block
Partnered with SGInnovate
The Cardano Foundation is coming to Singapore on 24 July 2019.
Come and join our Singapore Cardano meetup with special guests from the Cardano ecosystem and global blockchain communities!
Date: 24 July 2019, Wednesday
Time: 6:30pm – 9:00pm
Venue: BASH, Level 3, Blk 79 Ayer Rajah Crescent, Singapore 139955 via Lift Lobby 3
Keynote Speaker:
Nathan Kaiser, Chairperson, Cardano Foundation and General Counsel, IOHK
Guest Speakers:
David Kim, Co-Founder & CEO, Blue Block
Hugo Hellebuyck, Vice President of Sales, Tangem
Manmeet Singh, Chief Investment Officer, Emurgo
Programme Details:
6:30pm – 7:00pm: Registration
7:00pm – 8:30pm: Event
8:30pm – 9:00pm: Networking
Keynote Speaker's Profile:
Nathan Kaiser, Chairperson, Cardano Foundation and General Counsel, IOHK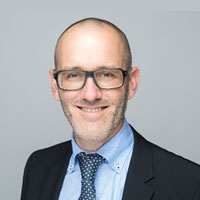 Nathan Kaiser has over two decades of professional experience as a lawyer. A Swiss and Taiwan double-national, he is admitted as an attorney-at-law in Zürich and registered as a foreign lawyer to the Berlin and Taipei bar associations, as well as with the Hong Kong Law Society.
Nathan regularly speaks at and hosts events pertaining to law and technology, and notably legal issues related to the digital economy, digital assets and cryptocurrency, early-stage investments in Asia's high-tech industry, ranging from aerospace to fintech. He is also a mentor, advisor and angel investor to various startups worldwide, with a focus on cutting-edge technology.
As a founding partner of the Greater China law firm Eiger, Nathan spent two decades between Shanghai, Hong Kong and Taipei, with regular visits to Europe, advising clients in investment, corporate law, commercial trade, and commercial disputes.
A pioneer in Asia with regards to the legal, business and technical aspects of a legal services provider, Nathan's law firm was the first in the region to accept Bitcoin as payment. This complements his strong interest in technology, ranging from the semiconductor industry to the digital economy, in the heart of Asia.
Nathan is currently a fellow at the Berkman Klein Center of Harvard University in Cambridge, Massachusetts.
Originally from Solothurn, Switzerland, Nathan studied in Lausanne, Strasbourg and St. Gallen. Prior to Asia, he has worked in Zurich, Lausanne and Paris.
Guest Speakers:
David Kim, Co-Founder & CEO, Blue Block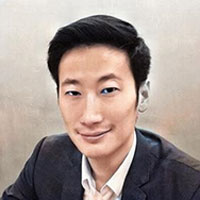 Hugo Hellebuyck, Vice President of Sales, Tangem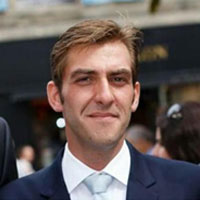 Manmeet Singh, Chief Investment Officer, Emurgo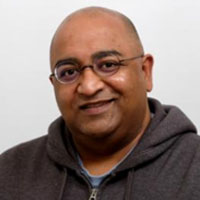 Topics: Blockchain
You may also like the following: