Can Critical and Creative Thinking Be Taught or Learned?
Presented by Pearson Asia
Partnered with SGInnovate
As the future of work unfolds, what makes us human is what will make us employable. In this light, we look to research and learning sciences where personal and social capabilities are discussed and seek directions on how skills sought after in the future may be developed.
Can critical thinking and creativity be taught or learned?
Most will agree that human beings are creatures of habit. Based on this premise, one would think that critical thinking and creativity are skills and thus can be taught or learned. However, there is a problem with this notion if we think about creativity as a talent, presumed to be an aptitude, or the ability to be good at something without being taught or in the case of critical thinking, it is an innate quality that implies one may not be trained or nurtured to think more critically. In this interactive session, we explore Pearson's research on the Future of Skills and the Skills for Today whitepapers, specifically on Critical Thinking Skills and Creative Thinking, and discuss how employers can support skill development.
Date: 21 August 2019, Wednesday
Time: 4:00pm – 6:00pm
Venue: 32 Carpenter Street, Singapore 059911
Programme Details:
4:00pm – 4:30pm: Registration
4:30pm – 4:40pm: Keynote Presentation by Goh Lih Ing, Efficacy and Research Manager, Pearson
4:40pm – 5:30pm: Panel Discussion and Q&A with Learning Catalytics, a response ware
5:30pm – 6:00pm: Networking
Speaker's Profile:
Goh Lih Ing, Efficacy and Research Manager, Pearson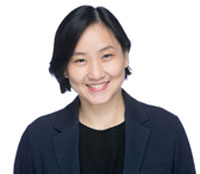 Lih Ing is the Efficacy and Research Manager for Pearson. Her primary responsibility is to coordinate efficacy study projects for Pearson products and to facilitate the business review process. Her professional training and experience include instructional design, research skills and project management. A former teacher for the Chinese Language at the K-12 level in Singapore schools, she earned her Bachelor of Arts Degree (Hons, 2nd Lower Division) for Chinese Studies at National University of Singapore and Post-graduate Diploma in Education at National Institute of Education, Nanyang Technological University. She holds a Masters of Arts degree in Instructional Design and Technology from National Institute of Education, Nanyang Technological University, Singapore.