Can Blockchain Deliver: Nigerian Vaccination System
Presented by BlockTEST, Afri-PERA
Partnered with SGInnovate
Blockchain technology has impressive potential for creating more open, transparent, and verifiable systems that allow individuals to share information with each other through processes that were previously impossible.
BlockTEST and Afri-PERA will be sharing their insights on a collaborative blockchain-based solution that grants infants in Nigeria a transferrable vaccination history and enables NGOs to transparently fund vaccination initiatives. Join us at this event as the speakers discuss why this technology can be so useful for the non-profit sector and how it is poised to have an impact in Nigeria and many other developing countries.
Date: 22 May 2019, Wednesday
Time: 5:30pm - 7:30 PM
Venue: BASH, Level 3, 79 Ayer Rajah Crescent, Singapore 139955
Speakers:
Jennifer Jiang, Co-Founder & CEO, BlockTEST
Chinedu Onyeizu, CEO, Afri-PERA
Joonho J. Lee, CEO, TalisAI Inc
Programme Details:
5:30pm – 6:00pm: Registration
6:00pm – 7:00pm: Can Blockchain Deliver: Nigerian Vaccination System and Q&A
7:00pm – 7:30pm: Networking
Speakers' Profiles:
Jennifer Jiang, Co-Founder & CEO, BlockTEST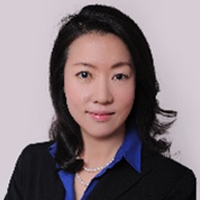 Jennifer Jiang is co-founder and CEO of BlockTEST, and an expert and a frequent speaker in data technology, blockchain and enterprise's digital transformation. Jennifer was an MIT Sloan Fellow and prior to that as Global Head of RMB Solutions at JPMorgan with 18 years' experience spanning across Fintech, structured financing and global capital market. Jennifer currently serves as advisor for ID2020 on the Ecosystem and Advocacy Committee, senior advisor at Harvard University CAM lab, and mentor at MIT Enterprise Forum. She obtained M.Sc in Management of Technology from MIT.
Chinedu Onyeizu, CEO, Afri-PERA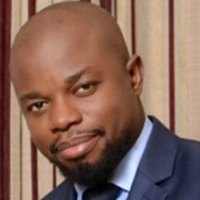 Chinedu Onyeizu is the CEO of Afri-PERA. In his role, he leads the strategic planning process of Afri-PERA's offices across the globe. Chinedu has led teams in North America, Europe, Asia and West Africa on inclusive business strategies, and investment growth in emerging markets. Prior to founding Afri-PERA, Chinedu has held several executive level positions in the energy sector - oil and gas, renewal energy industries.
Chinedu Onyeizu is a Sloan Fellow; he received an MBA from MIT Sloan School of Management, M.Sc. in Strategy Planning from Heriot-Watt University and holds a BA in Petroleum Engineering from Federal University of Technology, Owerri. He serves on the board of Rhino Group of Companies and Chinedu Onyeizu Foundation.
Joonho J. Lee, CEO, TalisAI Inc
Joonho J. Lee currently is CEO of TalisAI Inc and a general partner at Kryptoconomy LLC. Prior, he was the head of strategy and operation at Federal Reserve Bank of San Francisco. Before that, he was the Senior Vice President, Chief Information Officer of financial institution regulations group at Federal Reserve Bank of New York (FRBNY) where he successfully led a transformation program the next level of capabilities in regulatory and risk oversight including FinTech, Cybersecurity and Culture. Prior to the role, Joonho managed information technology services and strategy to mission critical national financial service operations including federal open market operation and international payments. He also established and led the National Incident Response Team, a Cybersecurity competency center for nation-wide Federal Reserve Banks and U.S. Department of Treasury, as a managing officer from the inception.
He was a senior leadership advisor for a FRBNY's diversity resource network, Asian Professional Networking Alliance, and held various leadership positions in healthcare, financial industries and research & development business including Corning Health, TIAA-CREF and Pitney Bowes. He received his J.D. from New York Law School, executive leadership training from Harvard law school, M.B.A and M.S. both from Rensselaer Polytechnic Institute, and his B.S. in computer engineering from the University of Connecticut. He is dully admitted to New York State bar as an attorney specialized in information law and policy.
Topics: Blockchain
You may also like the following: