Business Opportunities and Collaborations between Corporates and Scientist-Entrepreneurs [Online Event]
Presented by SGInnovate
As most of society has experienced, the pandemic has affected many economies across the globe. For economies to emerge stronger post-COVID-19, resilience and reliability are key. Countries will have to uncover and master major trends reshaping the global economy and hasten their digitals shifts and structural transformations.
Three significant trends and industries that are increasingly in the spotlight are Advanced Manufacturing, Healthcare and Urban Sustainability. By capitalising on innovation and collaborations, these fields can help improve the lives of all. With the rise of numerous global challenges, and the exacerbations caused by the COVID-19 global pandemic, how can corporates, entrepreneurial scientists, and Deep Tech startups innovate together and build new Deep Tech solutions capable of addressing these challenges and capturing new market opportunities?
Discover from leading industry experts on the key challenges they are facing in their industries and the collaborative efforts they have with entrepreneurial scientists and Deep Tech startups.
Date: 30 July 2020, Thursday
Time: 11:00am – 12:00pm (UTC +8)
Programme:
11:00am – 12:00pm: Panel Discussion on Working Towards Deep Tech Solutions
Alberto Muñoz Cuevas, Business Incubation Leader, Schneider Electric
Peter Hawkes, Head of Business Development, Asia Pacific, Johnson & Johnson Medical Devices
Jens Drewes, President, Kuehne+Nagel Asia Pacific
Moderator: Pang Heng Soon, Head - Venture Building, SGInnovate
Speakers' Profiles:
Alberto Muñoz Cuevas, Business Incubation Leader, Schneider Electric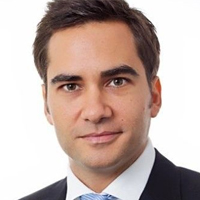 Peter Hawkes, Head of Business Development, Asia Pacific, Johnson & Johnson Medical Devices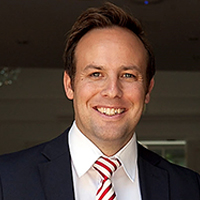 Peter is responsible for leading Business Development for Medical Devices at Johnson & Johnson in the Asia Pacific region. Peter focuses his time on exploring new innovation and partnerships with companies and institutions that align with J&J's Medical Device strategy.
Peter joined Johnson & Johnson in Australia in 2010 where he played a pivotal role in shaping strategy and leading a performance-based culture across commercial teams in J&J's general surgery business. Having always been curious about healthcare innovation, Peter switched to Business Development, moving to the United States, and led a number of external partnership opportunities in the digital and AI healthcare markets.
Since returning to Asia Pacific, Peter has cultivated strong relationships with startup and investment communities across the region and is excited about what the Asia Pacific Medical Device innovation landscape holds over the next decade.
Peter holds an MBA from Macquarie Graduate School of Management (MGSM), Graduate Diploma in Applied Finance and Investment from FINSIA and a Bachelor of Economics from The University of Sydney.
Jens Drewes, President, Kuehne+Nagel Asia Pacific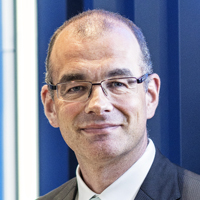 As President of Kuehne+Nagel Asia Pacific, Jens Drewes drives the vision and strategy for the 18 countries under his remit. His career with Kuehne+Nagel started in 1997 when he joined the project logistics team in Japan. Since then, he has held various leadership and executive management positions within the company across the Asia Pacific.
In January 2020, Jens Drewes was appointed President for Kuehne+Nagel Asia Pacific after the merger of two Asian organisations into one region. From 2016 to 2019, Jens Drewes was the President
of South Asia Pacific for Kuehne+Nagel. Prior to this role, he has been the President of North Asia Pacific for Kuehne+Nagel where he was responsible for operations in China, Hong Kong, Macau and Taiwan. He also served as Managing Director, Central & North China for Kuehne+Nagel from 2008 to 2013.
With more than 20 years of experience in the logistics industry across Asia Pacific, his areas of expertise include service delivery excellence, digital transformation, management and global delivery of engagements.
Moderator's Profile:
Pang Heng Soon, Head - Venture Building, SGInnovate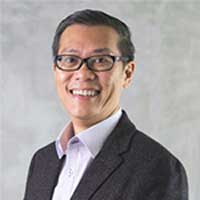 Heng Soon brings with him 30 years of in-depth knowledge and experience in technology startups investments. At SGInnovate, he leads the Venture Building team that is focused on launching new startups that have research and intellectual property at their core.
To increase the success rates of these early-stage Deep Tech startups, the Venture Building team also provides business-building advice and works closely with them in areas such as use case and customer identification, talent recruiting, and strategic priorities.
Prior to his current role, Heng Soon was active in sales and business development, having had leadership roles in the precision manufacturing and automation equipment sector.
Heng Soon started his career at Singapore's Economic Development Board (EDB) where he led efforts in identifying promising Singapore companies for targeted development. While at EDB Investments, Heng Soon was involved in direct investments into high-growth US-based technology startups.
He graduated as a Diplom-Ingenieur from Hamburg, Germany in 1985.
Topics: AI / Machine Learning / Deep Learning, Investments, MedTech / HealthTech / BioTech