Building Trust in Your COVID-19 Response: Ethical and Privacy Principles [Online Event]
Presented by SGInnovate
Partnered with Salesforce
In support of Deep Tech For Good
In this new normal, trust is more important than ever as the world starts to reopen their economies where businesses and governments are making crucial decisions while keeping employees and communities safe. Technology has an important role to play in this new reality of COVID-19 and it needs to be underpinned by a culture of trust.
In this event, Paula Goldman, Salesforce's very first Chief Ethical and Humane Use Officer, will share how to lead with trust with the ethical and privacy principles from Salesforce.
Date: 09 September 2020, Wednesday
Time: 10:00am – 11:00am (Singapore Time / UTC +8)
Speaker: Paula Goldman, Chief Ethical and Humane Use Officer, Salesforce
Moderator: SzeKi Sim, Executive Director - Community & Brand, SGInnovate
Programme:
10:00am – 10:05am: Opening Remarks
10:05am – 10:20am: Presentation by Paula Goldman, Chief Ethical and Humane Use Officer, Salesforce
10:20am – 11:00am: Fireside Chat
Moderator: SzeKi Sim, Executive Director – Community & Brand, SGInnovate
Speaker's Profile:
Paula Goldman, Chief Ethical and Humane Use Officer, Salesforce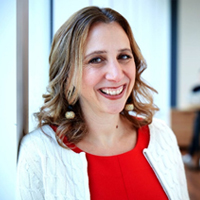 Paula Goldman is the first-ever Chief Ethical and Humane Use Officer at Salesforce. She joins Salesforce from Omidyar Network, a social impact investment firm established by eBay founder Pierre Omidyar, where she most served as Vice President, Global Lead, Tech and Society Solutions Lab. Prior to this role, Paula served as the global lead for impact investing, where she created and led Omidyar Network's global efforts to build the impact investing movement through its investment portfolio, industry partnerships, and thought leadership.
Paula has a strong record in technology for social good, with a focus on helping companies build ethical technology. She also served on Salesforce's Advisory Council for the Office of Ethical and Humane Use. Paula has extensive entrepreneurial experience managing frontier market businesses, ranging from managing an affordable private school in rural India to a micro-enterprise syndicate in post-war Bosnia. As founder and director of Imagining Ourselves, a project of the International Museum of Women, she led the creation of one of the world's first online museums. Paula's work was recognised with the Social Impact Award from the Anita Borg Institute for Women and Technology and a Muse Award from the American Association of Museums. Paula earned a Ph.D. from Harvard University, where she did a dissertation on how unorthodox ideas become mainstream. She holds a Master's Degree in Public Affairs from Princeton and a B.A. with highest honours from UC Berkeley. She has been on faculty at both UC Berkeley and Mills College and was an inaugural Social Impact Fellow at the UC Berkeley Haas School of Business.
Moderator's Profile:
SzeKi Sim, Executive Director - Community & Brand, SGInnovate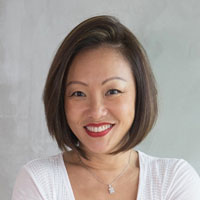 A seasoned and passionate marketer, SzeKi joined SGInnovate as part of its pioneer team in Sep 2016. She was entrusted with building the brand and communications team from scratch, to achieve SGInnovate's mission of enabling ambitious and talented men and women to build, commercialise and scale globally relevant Deep Tech innovations from Singapore. SzeKi also supports these entrepreneurial scientists in crafting, shaping, and telling their stories – an important part of their go-to-market journey.
To promote Singapore as a place of thriving innovation in Deep Tech entrepreneurship, SzeKi leads the SGInnovate team in spearheading activities to create a holistic ecosystem, providing a platform where founders, researchers, academics, venture capitalists, corporations come together to share experiences in areas such as Artificial Intelligence, Autonomous Tech, Robotics, MedTech and Quantum Tech.
In less than three years, she has led the establishment of SGInnovate as a leading force in driving Deep Tech innovation and entrepreneurship in Singapore and internationally. SGInnovate has built a thriving community of over 34,000 people from across the ecosystem and clinched multiple awards including the Best B2B PR Campaign (Silver) at the Marketing PR Awards 2017, Outstanding B2B Campaign – Singapore (Merit) and Outstanding Overall Corporate Reputation Programme (Merit) at the PRISM Awards 2019, as well as the Best PR Campaign – B2B (Silver) at the Marketing PR Awards 2019.
Before SGInnovate, SzeKi's long career in marketing included leading teams with global technology brands such as Hewlett Packard, Motorola, and Nokia regionally and globally. Her 15 years at Motorola saw her in various leadership positions including Head of Marketing – Asia Pacific for Motorola Networks, and Head of Marketing – Asia and Middle East for Motorola Solutions. At Nokia Siemens Networks (now Nokia), SzeKi was the Global Head of Customer Marketing for their Global Services organisation.
Topics: Deep Tech for Good