Building a SEC-compliant STO Platform
Presented by LongHash Singapore
Join us in discussing the progress and future of Security Token Offerings (STOs) with Aaron Kaplan, Professor David Lee, Karthik Iyer, and Mikhail Mironov.
Aaron Kaplan, Co-CEO of Prometheum, will share on how to build a Securities and Exchange Commission (SEC)-compliant security token platform for issuance, distribution, trading, and custody, using blockchain technology and smart contracts.
Date: 18 March 2019
Time: 6:30pm – 9:00pm
Venue: 32 Carpenter Street, Singapore 059911
Programme Details:
6:30pm – 7:00pm: Registration
7:00pm – 8:00pm: Panel Discussion
8:00pm – 8:30pm: Presentation by Prometheum
8:30pm – 9:00pm: Networking
Speakers:
Aaron Kaplan, Co-CEO & Founder, Prometheum
Mikhail Mironov, Co-Founder, GITA Foundation
Karthik Iyer, CEO, BlockchainMonk
Professor David Lee, Founder, LeftCoast and BlockAsset
Moderator: John Lim, Head of BD & Marketing, LongHash Singapore
Speakers' Profiles:
Karthik Iyer, CEO, BlockchainMonk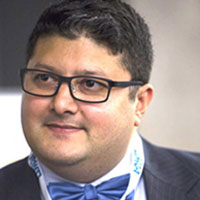 Karthik Iyer is the Founder and CEO of BlockchainMonk, Asia's first end-to end Blockchain and Crypto Research Think Tank. He was recently featured in the top 200 fintech influencers in Asia.
He has been widely recognised for his strengths in deploying next-gen distributed ledgers, smart contracts and other crypto assets. He is an ambassador of the P2P foundation, the world's largest think tank on the decentralisation revolution. He has mentored dozens of blockchain, DAO and AI firms around the world, and has built, scaled and deployed cutting-edge fintech solutions for Fortune 100 companies. He is regularly featured in major media sites such as The Economic Times, Forbes, The Economist, as well as popular TV series "The Future of Money".
He holds close to half a dozen degrees in technology, research and management from leading schools in Europe and Asia, like KTH in Sweden, BI Norwegian Business School in Norway and Fudan University in China. He has over a decade of experience working for large technology firms such as Red Hat, Novell and Sun Microsystems, and has successfully run various hi-tech ventures in the past.
Professor David Lee, Founder, LeftCoast and BlockAsset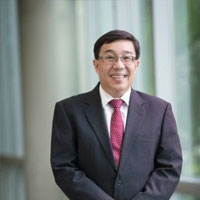 Prof Lee's mission is to harness technology for ASEAN Connectivity and Financial Inclusion via Singapore as a Smart Nation.
He has special interest in scalable technology for the masses with an emphasis on decentralised ledgers, ChinaTech, GovTech, Big Data, Machine Learning and Silicon Valley culture.
Aaron Kaplan, Co-CEO & Founder, Prometheum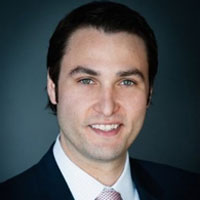 Mikhail Mironov, Co-Founder, GITA Foundation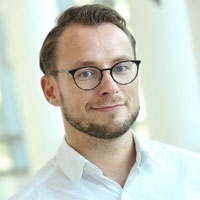 Moderator's Profile:
John Lim, Head of BD & Marketing, LongHash Singapore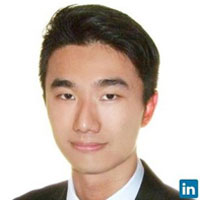 Topics: Blockchain