Blockchain 101: Futureproof Your Business
Presented by KES
From its inception on 31 October 2008, Bitcoin aimed to become a peer-to-peer decentralized, and safe monetary system. Since then, much speculation and hype ensued. In parallel, businesses have recognized that there is great potential in decentralization as it is not limited to only improving and revolutionizing financial systems, but can also be used in all sorts of centralized, isolated and otherwise not interconnected industries and markets.
In this session, we aim to look at some historical examples of decentralization and how blockchain has brought a concept of decentralization to the attention of mainstream society and virtually all industries. We will offer a few decentralization examples using blockchain from various industries. Lastly, we will discuss how businesses must think of blockchain, decentralization and futureproofing of their products and services.
Date : 5 September 2018, Wednesday
Time : 6.00pm – 8.00pm
Venue : 32 Carpenter Street, Singapore 059911
6:00 PM – 6:30P M: Registration
6:30 PM – 7:30 PM: Blockchain 101: Futureproof Your Business and Q&A
7:30 PM – 8:00 PM: Networking and End of Event
Speaker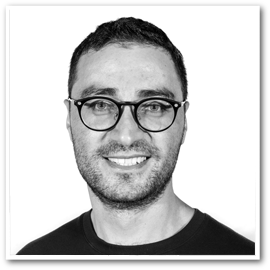 Hayk Hakobyan, Business Expert, Advisor and Speaker
Hayk is a business expert and advisor in topics related to innovation, strategy, AI and blockchain to MNCs and startups globally after having held senior roles of digital transformation and business turnaround around the world. Currently, Hayk is in charge of business development for APAC region at Nexmo, partner at Vision Capital, Expert-in-Residence at SOSV, and partner at Prysm Group, top blockchain economics and governance advisory in the world.
Topics: Blockchain