Location
SGInnovate
32 Carpenter Street
Singapore 059911
Bias, Fairness, Transparency: A Review of Ethical AI Terms and Ethically High-Risk AI Applications
Presented by SGInnovate
The benefits of AI should be accessible to everyone. But it is not enough to deliver only the technological capabilities of AI; scientists, entrepreneurs and companies also have an important responsibility to ensure that AI is safe and inclusive for all.
Join us at our event on Bias, Fairness, Transparency: A Review of Ethical AI Terms and Ethically High-Risk AI Applications, for expert viewpoints from and a fireside conversation with Kathy Baxter, Architect of Ethical AI Practice at Salesforce.
Date: 13 January 2020, Monday
Time: 4:00pm – 6:30pm
Venue: 32 Carpenter Street, Singapore 059911
Programme Details:
4:00pm – 4:30pm: Registration
4:30pm – 5:10pm: Bias, Fairness, Transparency: A Review of Ethical AI Terms and Ethically High-Risk AI Applications
5:10pm – 5:50pm: Fireside Chat, moderated by Steve Leonard, Founding CEO, SGInnovate
5:50pm – 6:30pm: Networking
Speaker's Profile:
Kathy Baxter, Architect of Ethical AI Practice, Salesforce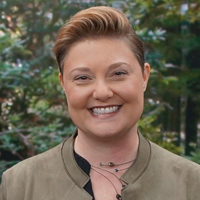 As an Architect of Ethical AI Practice at Salesforce, Kathy develops research-informed best practice to educate Salesforce employees, customers, and the industry on the development of responsible AI. She collaborates and partners with external AI and ethics experts to continuously evolve Salesforce policies, practices, and products. Prior to Salesforce, she worked at Google, eBay, and Oracle in User Experience Research. She received her MS in Engineering Psychology and BS in Applied Psychology from the Georgia Institute of Technology. The second edition of her book, "Understanding your users," was published in May 2015. You can read about her current research at einstein.ai/ethics.
Moderator's Profile:
Steve Leonard, Founding CEO, SGInnovate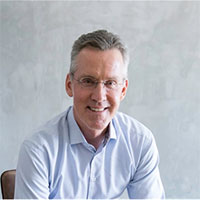 Steve Leonard is a technology-industry leader with a wide range of experience, having played key roles in building several global companies in areas such as Software, Hardware and Services. Although born in the US, Mr Leonard considers himself a member of the larger global community, having lived and worked outside the US for more than 25 years.
In his current role as the Founding Chief Executive Officer of SGInnovate – a private limited company wholly owned by the Singapore Government – Mr Leonard has been chartered to lead an organisation that builds 'deep-tech' companies. Capitalising on the science and technology research for which Singapore has gained a global reputation, Mr Leonard's team works with local and international partners, including universities, venture capitalists, and major corporations to help technical founders imagine, start and scale globally-relevant early stage technology companies from Singapore.
Prior to his role as the CEO of SGInnovate, Mr Leonard served three years as the Executive Deputy Chairman of the Infocomm Development Authority (IDA), a government statutory board under the purview of Singapore's Ministry of Communications and Information. In that role, he had executive responsibility at the national level for various aspects of the information technology and telecommunications industries in Singapore.
Mr Leonard serves on the advisory boards of a range of universities and organisations in Singapore. Mr Leonard also serves as an Independent Non-Executive Director at Singapore Post Ltd (SingPost), a global leader in e-commerce logistics; and AsiaSat, a Hong Kong Stock Exchange-listed commercial operator of communication spacecraft.