Benefits & Challenges of Using RegTech in the Digital Age
Presented by Protiviti and RegPac Revolution
To date, financial institutions have paid $320 billion in regulatory fines. With change as the only constant, global regulations are continually shifting and the digital revolution can either be a threat or a survival strategy for companies. The question is, who will survive it? For instance, companies that will succeed are those that comply with the increasingly complex regulations.
According to a recent study from Ponemon and Globalcape report, non-compliance costs are 2.71 times more than the cost of maintaining or meeting compliance requirements. Specifically, when organisations fail to meet compliance regulations, they will have to bear costs such as tosses, fines, penalties and business disruption. RegTech solutions provide a more efficient way for organisations to control the cost and complexity of regulatory work, allowing them to stay ahead and gain a competitive advantage.
We have an exciting line-up with pitches from prominent startups and a fireside chat to follow. Join our event to expand your knowledge in the RegTech ecosystem and learn more about RegTech application. Get insights on the benefits and challenges organisations face in the digital age!
Date: 9 April 2019
Time: 6:30pm - 9:00pm
Venue: 32 Carpenter Street, Singapore 059911
Speakers:
Carol Beaumier, Senior Managing Director, Protiviti
Julien Condamines, Chief Business Officer of Startup-O Corporate Innovation, Founder & Managing Director of Co-Creation Lab, Entrepreneur-in-Residence at the French Embassy
Vishal Ranjane, Managing Director, Protiviti
Nigel Robinson, Managing Director & Country Market Leader (Singapore), Protiviti
Moderator:
Mona Zoet, Founder & CEO, RegPac Revolution
Programme Details:
6:30pm – 6:50pm: Welcome Speech
6:50pm – 7:10pm: Keynote Presentation by Protiviti
7:10pm – 7:25pm: Fireside Chat
7:25pm – 8:15pm: Start-up Pitch Competition
8:15pm – 8:20pm: Announcement of Winner of Start-up Pitch Competition
8:20pm – 9:00pm: Networking & Canapes
Speakers' Profiles:
Carol Beaumier, Senior Managing Director, Protiviti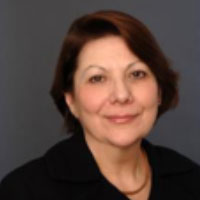 Carol is a Senior Managing Director in the firm's Risk and Compliance practice and oversees the firm's Asia-Pac Financial Services Practice. She is a member of the Risk and Compliance practice, an experienced consultant with more than 30 years of experience, and has extensive experience with numerous regulatory issues that affect multiple industries. She has assisted numerous financial institutions with Anti-Money Laundering (AML) related regulatory remediation, including but not limited to, redesigning risk assessment methodologies and Know Your Customer (KYC) standards, revamping policies and procedures, enhancing transaction monitoring, and improving management reporting.
Prior to joining Protiviti, Carol was a Partner with Arthur Andersen where she led the Global Regulatory Practice; a founding member of The Secura Group and leader of the firm's Risk Management practice; and a regulator with the Office of the Comptroller of the Currency, a bureau of the U.S. Treasury Department. Carol is also a frequent author and speaker on regulatory and other risk issues and has made presentations in the United States, United Kingdom, Mexico, Brazil, Hong Kong, and Australia.
Julien Condamines, Chief Business Officer of Startup-O Corporate Innovation, Founder & Managing Director of Co-Creation Lab, Entrepreneur-in-Residence at the French Embassy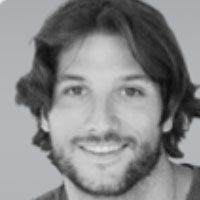 French Globetrotter, ex-Google and Startup-er with 10 years of practice in Design Thinking, Julien is the Founder of the Co-Creation Lab and Chief Business Officer for Startup-O Corporate Innovation, both supporting large organisations to reinvent themselves from within, promoting intrapreneurship and creative leadership, and through open innovation programs. He has worked with some of the top names across industries, including Google, Sanofi, Experian, CrossKnowledge, UPS, Santander, etc.
Julien is one of the leaders for the French Tech community in Singapore, and acts as a tech and innovation consultant for the French Government, for which he led the France-Singapore Year of Innovation in 2018. He is also a mentor for early stage impact-driven startups and promotes tech for good initiatives in Singapore. Julien has lived in six countries across four continents and worked with highly multicultural teams, building an expertise in co-creating with teams of very different backgrounds. He also speaks four languages fluently.
Vishal Ranjane, Managing Director, Protiviti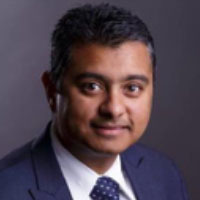 Vishal is Managing Director of Protiviti in the firm's Risk and Compliance consulting practice. He has more than 20 years of Process Reengineering / Business Transformation experience, predominantly in the areas of Financial Services, Organizational Design and Strategic Planning. Vishal has advised Executive Management both as an internal employee as well as an external consultant in matters regarding Integrating Business and Technologies while taking a process-centric view.
Prior to joining Protiviti, Vishal was the Group Vice President of Bank-wide Transformation at M&T Bank. In this role, he led strategic compliance initiatives, including a transformative AML framework to create new sustainable processes related to the customer experience (KYC), and led a multi-year Transaction Monitoring Enhancement Initiative. Prior to that, he led the AML Remediation activities at HSBC Bank USA / North America. While at HSBC, Vishal created and led the Project Management Office and associated transformation initiatives that addressed the company's regulatory, resourcing, and process standardization needs working closely with HSBC's Executive Management (C-Suite) and Regulators.
Nigel Robinson, Managing Director & Country Market Leader (Singapore), Protiviti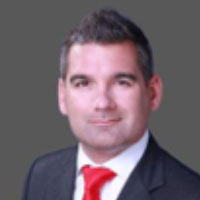 Nigel is a Managing Director and Country Market Lead for Protiviti in Singapore. He has over 25 years of consulting experience within a 'Big Four' consultancy and professional services capacity working across Europe, Middle East and Asia. He helps clients envision, plan for and execute large scale transformation change to achieve sustainable business goals and strategies. He is a professional strategic and operations management consultant with experience in large scale strategy, transformation and value driven programmes mainly within the Financial Services sector, including Core Banking and Payments within the FinTech and RegTech landscape.
His areas of expertise also lies within Risk, Regulatory & Compliance Strategy, Remediation and Automation as well as digital and customer experience. Nigel has been involved in many major projects throughout his career including the IT Service Management Transformation whereby he developed and supported the approach and implementation planning for the delivery of the IT Transformation programme that created a 'Shared Services' organisation, consolidating multiple IT centres, back office functions and data centres to a single site for a major global insurance company.
Moderator's Profile:
Mona Zoet, Founder & CEO, RegPac Revolution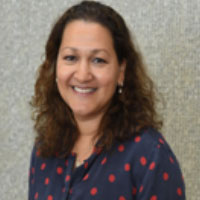 As the Founder and CEO of RegPac Revolution, Mona has over 15 years of experience in the Financial Services Industry within the Legal, Risk and Compliance areas, specialising in Risk Management within the Financial Crime areas (AML and KYC). During her banking years, she became acutely aware of the Regulatory, Operational and Risk Management pain points faced by banks and other Financial Institutions alike and concluded that many of the same problems could be eliminated more effectively with the use of RegTech.
She is an Executive Board Member, Southeast Asia Lead and Singapore Chapter President of the International RegTech Association (IRTA) which exists to ease and accelerate the evolution of the RegTech industry, by facilitating integration, collaboration and innovation of all stakeholders, within the Financial Services sector.
Topics: RegTech
You may also like the following: