Location
BASH, Level 3,
Block 79 Ayer Rajah Crescent via Lift Lobby 3
Singapore 139955
Attracting and Retaining Women in Tech
Presented by General Assembly and SGInnovate
Discover the key elements of attracting and retaining diverse talent, why diversity in cultural backgrounds has such an impact on a company and ultimately a beneficial contributor to our economy. From unconscious biases to defining diversity and inclusion, to implementation and ongoing strategies, this event will be an interactive, solutions-oriented conversation with your questions leading the way.
Singapore leaders from the human resource, technology and recruitment fields with a passion for diversity and inclusion will be exploring how gender and race intersect in the workplace. They will also share their personal stories of career surprises, challenges, triumphs, and what they are doing about diversity in the industry.
Topics that will be covered includes:
What businesses can do to improve their hiring practices
How to create a culture that supports diversity
Benefits for employers and employees with diverse teams and equal pay
Culture and values needed for companies to achieve higher-performing and more varied teams
Date: 8 October 2019, Tuesday
Time: 6:30pm – 9:00pm
Venue: BASH, Level 3, 79 Ayer Rajah Crescent, Singapore 139955 via Lift Lobby 3
Speakers:
Jana Marlé-Zizková, Co-Founder and CEO, Meiro and Co-Founder, SheLovesData
Bani Trehan, Director of Technology Services, Accenture
Nurul Jihadah Hussain, Founder, The Codette Project and Fellow, Facebook Community Leadership Programme
Moderator: Claire Li Yue, Talent Acquisition (APAC), Palo Alto Networks
Programme Details:
6:30pm – 7:00pm: Registration
7:00pm – 8:15pm: Panel Discussion and Q&A
8:15pm – 9:00pm: Networking
Speakers' Profiles:
Jana Marlé-Zizková, Co-founder and CEO, Meiro and Co-founder, SheLovesData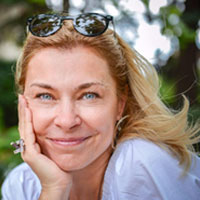 Jana has been working in the tech industry for more than twenty years. A Czech native and Swedish citizen, Jana has lived in Singapore since 2011. She has headed teams at Sybase, Sas, Socialbakers and Keboola in Europe and Asia Pacific. She co-founded non-profit movement SheLoves Data in 2016. Since then, over 2,700 women have attended more than 45 workshops in South East Asia, Australia and New Zealand. 2008 and 2009 Jana was named one of the top 25 leading businesswomen of the Czech Republic.
Bani Trehan, Director of Technology Services, Accenture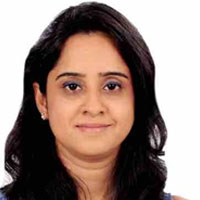 Bani Trehan is a seasoned strategist and collaborative leader with eighteen years of experience in both developed and emerging markets.
Known for her relentless focus on innovation and a strong bias for action, Bani has consistently grown top-line, bottom-line and customer satisfaction index. She also has expertise in structuring complex, large deals- integrating cross-functional, cross-services, cross- geo teams for a compelling value proposition.
Bani works with an entrepreneurial mindset across Life Sciences/Pharma, Consumer Goods, Retail, Manufacturing, Travel Transportation and Logistics. She regularly interacts with C-suites of companies to frame and design strategic transformation projects, encompassing through tie-ups between offerings of large corporates with agile, innovative companies to bring:
- Digital transformation backed by cognitive solutions, cloud, robotics, IoT and Blockchain
- Strategic outsourcing
- IT applications and infrastructure transformation
- Business shifts from developed to emerging markets (APAC/ASEAN)
Apart from work, Bani is passionate about social change, regularly speaking in support of inclusion and diversity, specifically on Women in Technology. She also regularly volunteers and supports initiatives fostering entrepreneurship amongst children.
Nurul Jihadah Hussain, Founder, The Codette Project and Fellow, Facebook Community Leadership Program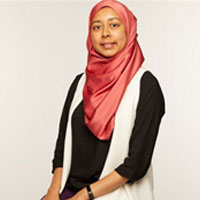 Nurul Jihadah Hussain has a Master's of Arts (Arabic and Politics) from the University of Edinburgh and a Master's in Business Administration from the Singapore Management University. She currently runs her startup, The Codette Project which aims to empower women with tech skills. She is part of the Facebook Community Leadership Programme and volunteers her time by joining various committees.
Moderator's Profile:
Claire Li Yue, Talent Acquisition (APAC), Palo Alto Networks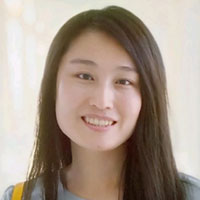 Claire is a Recruitment Sourcer of Palo Alto Networks, responsible for identifying and hiring the top, diversified cybersecurity talents across APAC. She's also an advocate of Inclusion and Diversity and is involved in various I&D initiatives within and outside of her organisation. Prior to this Claire has worked on various roles in the HR functions such as campus programs and employer branding, and was also the program manager of the region's first cybersecurity startup hub. Claire is a technology enthusiast, a believer of the power of community and is a lifelong learner.
Topics: Talent
You may also like the following: