ASEAN Deep Tech Economy [Online Event]
Presented by SGInnovate
Deep Tech spans from scientific discovery or engineering innovation and has the potential to be disruptive. Deep Tech promises solutions to real-life problems within healthcare, energy, food and sustainability, amongst others.
With the growing influence of Deep Tech in Southeast Asia and the ten countries that make up the Association of Southeast Asian Nations (ASEAN) region collectively forming the fifth-largest economy, the future of Deep Tech in ASEAN is looking positive. Even though Southeast Asia may be slower than its western counterparts in integrating such technologies, elements of disruptive technologies are already being felt, and the opportunities for Deep Tech adoption and investments are moving in an upward trend.
Join us in this session as we understand the state of deep tech in Southeast Asia, explore the potential for businesses and corporate-startup collaborations, and discuss how we can build stronger ASEAN partnerships to maximise innovation and adoption.
Date: 8 September 2020, Tuesday
Time: 11:00am – 12:00pm (Singapore Time / UTC+8)
Programme:
11:00am – 11:05am: Introduction and Welcome
11:05am – 12:00pm: Panel Discussion and Q&A on ASEAN Deep Tech Economy with
Dominic Mellor, Principal Investment Specialist, Asian Development Bank
Dr Pun-Arj Chairatana, Executive Director, Thai National Innovation Agency
Doan Kieu My (Kimiko), Assistant to The Chairman, Vingroup JSC and Founder, YellowBlocks
Moderator: Tuan Nguyen, Deputy Director - Community, SGInnovate
Speakers' Profiles:
Dominic Mellor, Principal Investment Specialist, Asian Development Bank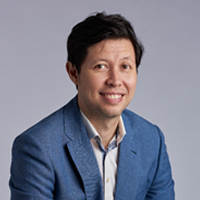 Dominic Mellor is a Principal Investment Specialist at the Asian Development Bank (ADB). Dominic set up and manages ADB Ventures, which makes equity investments in early-stage technology companies for Sustainable Development Goal (SDG) impact in developing Asia-Pacific. Prior to ADB Ventures, Dominic launched the Mekong Business Initiative (MBI), which promoted entrepreneurship in Cambodia, Myanmar, Laos, and Vietnam. MBI designed and operated corporate innovation and accelerator programs matching AgriTech, CleanTech, and FinTech startups with corporates to pilot technology solutions. Dominic has varied financial sector experience in Southeast Asia, the Middle East, and Papua New Guinea. He has a Master of Science in Economics from Oxford University and a Bachelor of Science in Mathematics from Warwick University.
Dr Pun-Arj Chairatana, Executive Director, Thai National Innovation Agency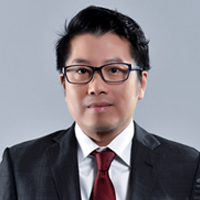 Dr Pun-Arj Chairatana (PAC), Executive Director of the National Innovation Agency (NIA), Thailand, has been recognised as the country's pioneer in the fields of foresight and innovation management. With a comprehensive educational background in Physics, Economics, Innovation Management and Technology Foresight, PAC engaged with various strategic projects in multi areas, ranging from academia to national policy development. With decades of experience, he involved in several international and national research projects from both private and public sectors, for example managing "Trendnovation Southeast", the horizon scanning project under the Searchlight Network of the Rockefeller Foundation, and designing "social innovation system" and policy for the Thai social economy. Also, he was the Founder and Managing Director of NOVISCAPE Consulting Group (NCG), the foresight and innovation-specialised company based in Bangkok, and involved with various regional scenario buildings and future exercises since the late 1990s.
Recently, as the program leader of STARTUP THAILAND, a national startup promotion platform by the Ministry of Higher Education Science Research and Innovation (MHESI), he has brought national awareness on startup to the public and established a national-level policy to make Thailand an open area for startups not only in the Asia region but for worldwide.
Doan Kieu My (Kimiko), Assistant to The Chairman, Vingroup JSC and Founder, YellowBlocks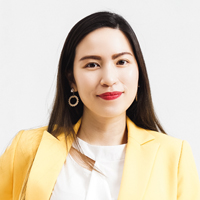 Kimiko is a transformational leader with a proven track record of generating revenue growth for startups and international companies across multiple industries (FMCG, Education, Telco, IT Services, eCommerce, FinTech, Hospitality). Her passion is to drive business growth, creating brand values, and promote innovation across companies. She believes in collaboration and works closely with business/technology/product leaders to understand their needs and build world-class marketing strategies and infrastructure from the ground-up to support business growth. Kimiko is a change agent, problem solver, and promoter of results-oriented culture. She has international work experience and excellent soft-skills to establish working relationships at different levels. Her core philosophy is "we succeed as a team" based on trust and commitment to the highest standards of products and services.
Kimiko has hands-on experience leading new businesses, creating project management offices to manage enterprise projects, establishing sales channels and distributing partners, and building back-office to support and sustain growth. As the marketing expert, she has consulted and led more than 30 high-profile multi-million-dollar marketing projects for premium brands. She also led the team to organise the most prestigious global competition for the Marketing & Communications Industry - Young Lions for Cannes Lions in Vietnam.
In 2018, she finally decided to follow her entrepreneur spirit to "connect the dots" of her technical, business and marketing background. Kimiko embarked on her journey of making a positive social impact while generating growth for her clients by establishing YellowBlocks - the first consulting firm in Vietnam, focusing on Emerging Tech. YellowBlocks quickly became the trusted partner for more than 120 organisations in over 40 countries, including four governments (Vietnam, Australia, Singapore and Austria).
Recently, she has sat on the Advisory Board of The Austria-Vietnam Innovation Council (under Advantage Austria Vietnam) to determine, re-evaluate topics and priority areas of mutual interest. After that, the Council will suggest innovative solutions and define actions to be made to foster collaboration and deepen networks and international exchange of ideas for not only the two countries but also the region.
Kimiko is now the Assistant to The Chairman at Vingroup JSC - one of the leading conglomerates in Asia with a market valuation of more than USD 30 billion. Employing over 51,000 corporate employees, Vingroup is recognised as the largest and most profitable non-state-owned company in Vietnam.
Kimiko is also a frequent speaker and moderator at various global technology, business and marketing conferences including Techcrunch China, Vietnam TechFest, Hanoi Innovation Summit, amongst others. She also contributed business and tech articles to Nhip Cau Dau Tu, Business Insider, e27, etc. In 2019, Kimiko was nominated for the Top 20 Young Leaders in Australia-Vietnam bilateral relationships for her contributions to the open innovation ecosystem in Vietnam. She spends most of her free time to appreciate contemporary arts, support various community causes, and practice meditation for introspection.
Moderator's Profile:
Tuan Nguyen, Deputy Director - Community, SGInnovate
Tuan leads the Community team at SGInnovate, a Singapore Government‐owned organisation that invests in and helps build deep tech startups and talent, and engages with an ecosystem focused on Artificial Intelligence, MedTech, Quantum Technologies, Autonomous Systems, and also the ethical and responsible use of technology. Tuan has built a deep tech community of more than 35,000 entrepreneurs and talent, investors, corporate innovators, scientists and researchers, government partners, for the purpose of knowledge sharing, collaboration opportunities, and company building.
Tuan has also conceptualised and curated the Deep Tech Summit, a best‐in-class gathering of industry leaders, innovators and investors to discuss the impact of frontier technologies such as Artificial Intelligence in our future economy and society.
Topics: AI / Machine Learning / Deep Learning, Investments, MedTech / HealthTech / BioTech, Startup and Corporate Open Innovation