AI Roundtable: Corporate-Startup Collaboration
Presented by SGInnovate and ADB-DutchCham
Artificial Intelligence (AI) is on the rise, and very rapidly so. This technology for next-generation intelligence and decision making is permeating every industry and much of human activity. AI technology is also getting more advanced increasingly fast, creating more and more possibilities and opportunities.
Large corporates are adapting to this development. Many run ambitious internal programmes to develop and implement AI solutions. In addition, they are increasingly looking to co-create solutions with AI entrepreneurs, and want to know how to effectively engage with the startup ecosystem.
To contribute to this, SGInnovate and ADB-DutchCham are organising a by-invite-only AI Roundtable: Corporate-Startup Collaboration. We will bring together senior executives of large corporates and deep tech entrepreneurs for knowledge sharing and discussion on how to work together to accelerate AI adoption. Steve Leonard, Founding CEO of SGInnovate and Ad Ketelaars, Chairman of ADB-DutchCham, will host the roundtable.
The roundtable discussion will focus on success cases of corporate-startup partnerships, on enablers, obstacles and risks in implementing AI, and on how corporates and startups may come closer together and co-create AI solutions.
Date: 22 March 2019
Time: 9:00am – 12:00pm
Venue: The Netherlands Embassy in Singapore
Programme Details:
09:00am - 09:30am: Registration and Networking
09:30am - 09:45am: Opening Remarks
09:45am - 11:15am: AI Roundtable Discussion
11:15am - 12:00pm: Summary and Networking
Moderators' Profiles: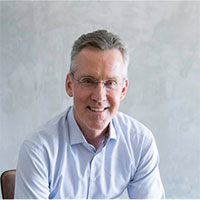 Steve Leonard, Founding CEO, SGInnovate
Steve Leonard is a technology-industry leader with a wide range of experience, having played key roles in building several global companies in areas such as Software, Hardware and Services. Although born in the US, Mr Leonard considers himself a member of the larger global community, having lived and worked outside the US for more than 25 years.
In his current role as the Founding Chief Executive Officer of SGInnovate – a private limited company wholly owned by the Singapore Government – Mr Leonard has been chartered to lead an organisation that builds 'deep-tech' companies. Capitalising on the science and technology research for which Singapore has gained a global reputation, Mr Leonard's team works with local and international partners, including universities, venture capitalists, and major corporations to help technical founders imagine, start and scale globally-relevant early stage technology companies from Singapore.
Prior to his role as the CEO of SGInnovate, Mr Leonard served three years as the Executive Deputy Chairman of the Infocomm Development Authority (IDA), a government statutory board under the purview of Singapore's Ministry of Communications and Information. In that role, he had executive responsibility at the national level for various aspects of the information technology and telecommunications industries in Singapore.
Mr Leonard serves on the advisory boards of a range of universities and organisations in Singapore. Mr Leonard also serves as an Independent Non-Executive Director at Singapore Post Ltd (SingPost), a global leader in e-commerce logistics; and AsiaSat, a Hong Kong Stock Exchange-listed commercial operator of communication spacecraft.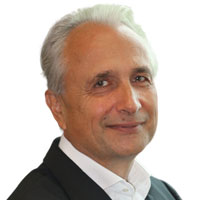 Ad Ketelaars, President, ADB-DutchCham
Ad Ketelaars has been serving as President of ADB-DutchCham since September 2018. He has many years of experience as Managing Director and Chief Executive Officer working for various companies, including as President EMEA of NICE Systems, Chief Executive Officer of NEC Unified Solutions B.V., Managing Director and Chief Executive Officer of CyberTech B.V., Chief Executive Officer of CyberTech International, Vice President and Managing Director of Richardson Electronics Europe, and also several general management positions with Philips (Electronic Components), ITT (Cable TV), EnerTel (Telecom Operator), and Comsys (Voice Response Systems). Ad has been an angel investor in the Netherlands and since Jan 2015, in Singapore.
Ad has an industrial engineering education and Master of Business Administration from the Technical University of Eindhoven. He holds an MBA from INSEAD and has followed an executive program at Stanford University.
Topics: Artificial Intelligence / Deep Learning / Machine Learning / Robotics