AI for Good: Defeating Dengue with AI [Online Event]
Presented by SGInnovate
Partnered with Microsoft and the World Mosquito Program
Around 40 per cent of the world's population – about three billion people in 100 countries – live in communities with a risk of dengue and other mosquito-borne diseases. While there are no cures, what if something could curb the power of mosquitoes to infect people?
Well, there is. It is a bacterium called Wolbachia, and, in a way, it is to mosquitoes what kryptonite is to Superman. That is because Wolbachia limits the replication of dengue and those other viruses within a mosquito's body. Using techniques developed by scientists at Monash University in Australia, the World Mosquito Program breeds mosquitoes with Wolbachia-infused cells and releases them into the environment to mate with local mosquitoes. This interbreeding spreads Wolbachia across entire mosquito populations and neutralises their disease-carrying capabilities.
Join us at this online event to learn about how the World Mosquito Program (now a global not-for-profit research consortium headquartered in Vietnam), is planning to dramatically scale up its ambitions and scope. It has just been awarded a Microsoft AI for Earth grant to make Wolbachia's disease-busting impact global. With the help of data, Machine Learning, Artificial Intelligence (AI), and the computation power of the cloud, this humble micro-organism could soon become an international public health superhero.
Date: 14 May 2020 (Thursday)
Time: 11:00 am – 12:00 pm (UTC+8)
Programme:
11:00 am – 11:10 am: Opening Remarks by SGInnovate and Microsoft
11:10 am – 12:00 pm: Sharing by the World Mosquito Program, and Q&A
- Speaker: Ben Green, Senior Project Delivery Manager, World Mosquito Program
Speaker's Profile:
Ben Green, Senior Project Delivery Manager, World Mosquito Program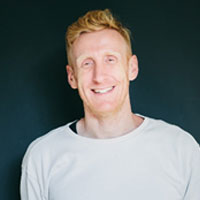 Ben Green has over 15 years of experience in digital product development including work in telecommunications, classifieds, research, public health, community, education and entertainment sectors.
Ben has a background in user experience design and research, product development and significant experience leading agile product delivery teams.
While leading digital product development for the World Mosquito Program, Ben is also a member of the Steering Committee for ODK-X and Open Data Kit project, providing open-source data collection tools for low-resource settings.