AI for Good: AI-Enabled Future of Farming
Presented by SGInnovate and Microsoft
Agriculture and the worldwide food system are challenged to feed an estimated global population of 9.7 billion people by 2050 while simultaneously facing diminished land & water resources and increased threats from climate change. Meanwhile, the advancement of digital technologies in agriculture is progressing rapidly in both developed and developing economies. 
However, the adoption of new technologies in the absence of proper risk management, financing, and marketing channels is a monumental challenge but necessary to drive the adoption of the practices and systems needed to meet the demands of this century next. Data analytics and IoT systems are the keys to unlocking that potential. 
In this event, learn about how new data analytics and systems could empower farmers to understand their profitability and risk better, and understand the impact of AI harnessed for good.

Programme:
10:00am - 10:10am: Opening Remarks by SGInnovate and Microsoft
10:10am - 10:50am: Presentation on "AI-Enabled Future of Farming"
Joshua Woodard, Founder and CEO, AG Analytics
10:50am - 11:00am: Q&A


Speaker's Profile:
Joshua Woodard, Founder and CEO, Ag-Analytics®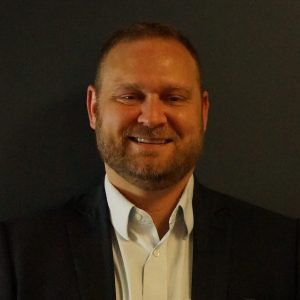 Joshua Woodard is the Founder and CEO of Ag-Analytics Technology Company (analytics.ag). Prior to spinning-off Ag-Analytics in 2018, he was an Associate Professor and the Zaitz Faculty Fellow of Agribusiness and Finance at Cornell University where he specialized in spatial data analytics and machine learning, ag technology, production economics, crop insurance, derivatives, banking, and risk management. Previous to that he held assistant professor positions at Texas A&M University and Cornell University, and earned his PhD in agricultural economics from the University of Illinois at Urbana-Champaign.  Dr. Woodard is an authorized expert reviewer actuary for the Federal Crop Insurance Corporation Board of Directors. Since 2008 he has developed and designed several crop insurance products and rating systems, both for government programs public and private insurers, sold in the marketplace today.
Topics: AI / Machine Learning / Deep Learning, Sustainability
Industry: AgriFood