AI for Enterprise Roundtable: Building AI-First Organisations
Presented by SGInnovate
Partnered with Digital Industry Singapore and Element AI
Companies are pushing big into artificial intelligence (AI). According to Deloitte's State of AI in the Enterprise 2018 report, early adopters have been increasing their investments in sophisticated AI technologies, with 37% sharing that their companies have invested USD 5 million or more in AI and 82% seeing returns from their AI investments.
Presented by SGInnovate in partnership with Digital Industry Singapore and Element AI and to be moderated by Mr Steve Leonard, Founding CEO of SGInnovate, our by-invite AI for Enterprise Roundtable will connect a select group of senior corporate executives, who have deployed AI solutions or are planning to invest in AI, to discuss how to build AI-first organisations in today's economy.
Date: 14 November 2019
Time: 9:00am – 12:00pm
Venue: Singapore Economic Development Board
Speakers:
Mr Steve Leonard, Founding CEO, SGInnovate
Mr Kiren Kumar, Assistant Managing Director, Singapore Economic Development Board (EDB)
Dr Philippe Beaudoin, Senior Vice President of Research Group & Co-Founder, Element AI
Programme Details:
9:00am – 9:30am: Registration and Breakfast Networking
9:30am – 11:30am: AI for Enterprise Roundtable Discussion
11:30am – 12:00pm: Networking
Speakers' Profiles:
Mr Steve Leonard, Founding CEO, SGInnovate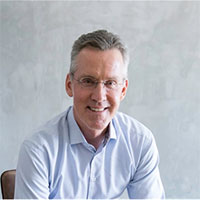 Steve Leonard is a technology-industry leader with a wide range of experience, having played key roles in building several global companies in areas such as Software, Hardware and Services. Although born in the US, Mr Leonard considers himself a member of the larger global community, having lived and worked outside the US for more than 25 years.
In his current role as the Founding Chief Executive Officer of SGInnovate – a private limited company wholly owned by the Singapore Government – Mr Leonard has been chartered to lead an organisation that builds 'deep-tech' companies. Capitalising on the science and technology research for which Singapore has gained a global reputation, Mr Leonard's team works with local and international partners, including universities, venture capitalists, and major corporations to help technical founders imagine, start and scale globally-relevant early stage technology companies from Singapore.
Prior to his role as the CEO of SGInnovate, Mr Leonard served three years as the Executive Deputy Chairman of the Infocomm Development Authority (IDA), a government statutory board under the purview of Singapore's Ministry of Communications and Information. In that role, he had executive responsibility at the national level for various aspects of the information technology and telecommunications industries in Singapore.
Mr Leonard serves on the advisory boards of a range of universities and organisations in Singapore. Mr Leonard also serves as an Independent Non-Executive Director at Singapore Post Ltd (SingPost), a global leader in e-commerce logistics; and AsiaSat, a Hong Kong Stock Exchange-listed commercial operator of communication spacecraft.
Mr Kiren Kumar, Assistant Managing Director, Singapore Economic Development Board (EDB)
Mr Kiren Kumar is the Assistant Managing Director of the Singapore Economic Development Board (EDB). He oversees the Infocomms & Media industry cluster, Marketing & Communications division, Customer Experience Management & Singapore Welcome Centre for Corporates.

Since joining the EDB in 2001, Kiren has worked on various portfolios including economic policies formulation and industry development in sectors including: Info-Comms & Media, Electronics and Precision Engineering. During his secondment to the International Enterprise Singapore (IES) from 2004-2005, he assisted Singapore based companies to expand into the Asian, European and American markets.

From 2006 - 2011, Kiren was part of the Global Operations Division as Regional Director (Americas – based in New York) and Centre Director (Nordics & Russia – based in Stockholm). He worked closely with various multinational corporations on their Asian strategies and their investments into Singapore. Kiren is a Singapore EDB Scholar who graduated with a: Bachelors of Engineering (Mechanical & Industrial Engineering) from the University of Illinois at Urbana-Champaign (UIUC); Masters of Management Science from Stanford University; and Masters of Business Administration (Sloan Fellows Programme in Innovation and Global Leadership) from the Massachusetts Institute of Technology (MIT).

Dr Philippe Beaudoin, Senior Vice President of Research Group & Co-Founder, Element AI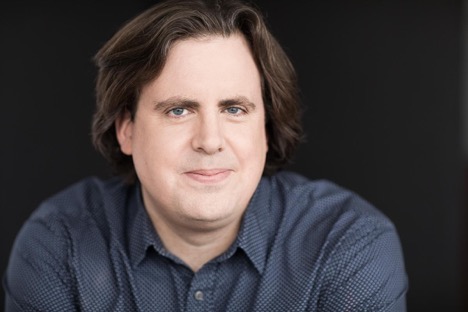 Dr Philippe Beaudoin co-founded Element AI and is Senior Vice President of Research Group. He oversees the AI for Good and Applied Research Lab divisions, directing the researchers who explore and refine Element AI's bold vision of the future of AI in the enterprise. Dr Beaudoin also ensures that these research discoveries are used to make the world a better place. Before co-founding Element AI, Dr Beaudoin was a senior developer at Google and Co-Founder of two startups. He holds a PhD and postdoc in Computer Science, specialised in Computer Graphics and Reinforcement Learning. Dr Beaudoin also volunteers on multiple boards and foundations that focus on improving public understanding of science & technology and encouraging entrepreneurship. As a public speaker, he has participated in more than 50 events in the last two years.