AI and the Future of Ultrasound Imaging [Online Event]
Presented by SGInnovate
Science and technology, in particular Artificial intelligence (AI), are increasingly applied in healthcare to deliver better patient outcomes. In line with Singapore's national AI strategy, healthcare innovators and practitioners are co-developing and applying novel AI models for disease prediction and management.
Ultrasound Imaging is one of the areas where AI can play an important role to standardise imaging protocols and improve diagnostic accuracy in clinical applications. Research has shown that the use of AI can improve the accuracy of ultrasound image analysis significantly. With its self-learning ability, AI is able to identify abstract and complex imaging features, helping to improving image acquisition, real-time assessment of image quality, objective diagnosis and detection of diseases, thus optimising ultrasound clinical workflow.
Join us at this online event to learn more about how AI may help transform the future of ultrasound imaging and deliver better healthcare experience for all.
Date: 8 May 2020, Friday
Time: 11:00am – 12:00pm (UTC+8)
Speakers:
Dr Carolyn Lam, Director of the Clinical & Translational Research Office, National Heart Centre Singapore and Co-founder, eko.ai
Marloes de Wit, Senior Business Marketing Manager - Point-of-care Ultrasound APAC, Philips
Moderator: Jasmine Qiu, Assistant Director – Venture Building, SGInnovate
Speakers' Profiles:
Dr Carolyn Lam, Director of the Clinical & Translational Research Office, National Heart Centre Singapore and Co-founder, eko.ai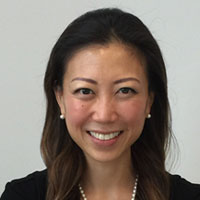 Dr Carolyn Lam is a Senior Consultant of the National Heart Centre, Singapore; Professor of Duke-NUS Cardiovascular Academic Clinical Program; Director of the Clinical & Translational Research Office at NHCS; Scientific Advisor to the Clinical Trials Coordinating Centre at SingHealth and Affiliate Member of the SingHealth Duke-NUS Institute of Precision Medicine. She graduated from the Faculty of Medicine, National University of Singapore, completed advanced specialty training in Cardiology in Singapore, and pursued her Research Fellowship at the Cardiorenal Laboratory, Heart Failure Fellowship at the Division of Cardiovascular Diseases, and Advanced Cardiology and Master of Biomedical Sciences at Mayo Clinic, Rochester MN. She received further training in clinical and genetic epidemiology at the Framingham Heart Study in Boston, MA, graduated from the Stanford Executive Programme and obtained her PhD at University Medical Centre Groningen.
Dr Lam's clinical sub-specialty is heart failure, and she is recognised globally for her expertise in heart failure with preserved ejection fraction. She also has expertise in women's cardiovascular disease, hemodynamics, echocardiography, biomarkers and clinical trials. She started the first Heart Failure with Preserved Ejection Fraction Programme and Women's Heart Health Clinic in Singapore. She has been recognised by numerous awards, including the NMRC Clinician Scientist Award (2010) for her work in heart failure; the L'Oreal Women In Science Award (2012) for her work in women's cardiovascular disease and the award for the Junior Chamber International (JCI) Ten Outstanding Young Persons of the World for 2014 – Singapore (2014). She is also a current recipient of the NMRC Senior Investigator Clinician Scientist Award. In 2012, she was named an InterAcademy Medical Panel Young Physician Leader at the World Health Summit in Berlin. She is the Programme Lead of the Asian neTwork for Translational Research and Cardiovascular Trials (ATTRaCT) – an A*STAR Biomedical Research Council-funded research platform and Principal Investigator of an ongoing nation-wide heart failure study in Singapore (the Singapore Heart Failure Outcomes and Phenotypes [SHOP] study) and a multinational Asian study of heart failure across 11 Asian countries (Asian Sudden Cardiac Death in Heart Failure [ASIAN-HF] study). She serves as a consultant on several global advisory boards for cardiovascular disease, as a member of the Executive Committees of global heart failure trials, and as an Associate Editor for Circulation and the European Journal of Heart Failure. Finally, Dr Lam is heard weekly on the global podcast "Circulation On The Run" and seen regularly on television as the Resident Doctor of the health programme "Body and Soul" by MediaCorp Singapore.
Marloes de Wit, Senior Business Marketing Manager - Point-of-care Ultrasound APAC, Philips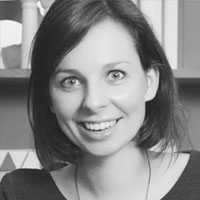 Marloes de Wit is Senior Business Marketing Manager for Point-of-Care Ultrasound at Philips.
She holds an Engineering Degree and a Master of Science Degree in Industrial Design and Engineering from the Technical University in Delft, the Netherlands.
In 2010, she joined Philips in Cambridge, UK, as Design Researcher for the Mother and Child Care portfolio, and subsequently continued the role when the business was moved to Eindhoven, the Netherlands. In parallel, she managed the Global Consumer Centricity Program for the Personal Health side of Philips for a significant period of time.
After 3 years, international experience was calling and Marloes moved with her family to Singapore to take upon the role of Regional Lead Research Consultant, part of Group Innovation Consulting at Philips.
2 years ago, Marloes was appointed as Business Marketing Manager to define and implement the GTM-strategy of Philips's ultra-mobile handheld ultrasound solution and to build strategic partnerships to support its growth objectives.
A native Dutch, Marloes has been based in Singapore for over 5 years.
She has extensive experience in Research, Innovation and co-creation, and has consistently applied these skills throughout her professional career and is now coaching teams to adopt these skills to deliver customer-centric solutions.
Moderator's Profile:
Jasmine Qiu, Assistant Director – Venture Building, SGInnovate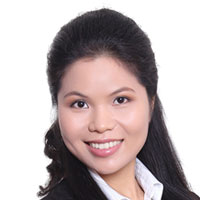 Jasmine Qiu is a medical doctor by training with three years' medical residency. Before joining SGInnovate, Dr Qiu had gained over seven years of commercial experience assuming a wide range of responsibilities including pharmaceutical marketing, supply chain management, operations and business development. As a part of SGInnovate Venture Building team, she is the Project Lead for NRF Central Gap Fund project "Product Development and Verification of a Revolutionary Solution for the Treatment of Glue Ear", leading the activities of product development management, investor and medical device corporates and distributors engagements, market research, commercialisation roadmap formulation and implementation, supplier selection and evaluation, IP licensing negotiation and human resources. She also has provided venture building supports for various SGInnovate portfolio companies, adding values in the areas of market evaluation, product value proposition, business model exploration, fund-ability analysis, deal structure, business plan development, Go-to-Market strategy, product strategy, business development, sales pitch development and POC to scale. Dr Qiu holds master's degree in business administration from Nanyang Technological University. She cleared all three Chartered Financial Analyst exams in three consecutive years.
Topics: AI / Machine Learning / Deep Learning, MedTech / HealthTech / BioTech