The Age of Autonomy: How Robots are Reshaping the Future of Logistics [Online Event]
Presented by SGInnovate
Partnered with High Commission of Canada
We have long awaited the introduction of robotics into the supply chain industry. Today, thanks to the convergence of Machine Learning and Artificial Intelligence, Big Data, Mobility, and Advanced Sensors, the autonomous revolution is here.
Autonomous robots have great potential for alleviating some of the growing pressures on supply chains to respond faster and more nimbly to customer demand. Because autonomy allows machines to make decisions and act without human intervention, it will help enhance supply chain speed and productivity. Therefore, instead of seeing this technology as a threat, business leaders need to view it as an opportunity.
Together with startups from Canada and Singapore, join us in this session as we discuss the advancements in autonomous robots for applicability to supply chain, and the opportunities to increase productivity, reduce risk, decrease cost, and improve data collection.
Date: 6 October 2020, Tuesday
Time: 10:00am – 11:00am (Singapore Time / UTC+8)
Programme:
10:00am – 10:05am: Introduction and Welcome
10:05am – 11:00am: Panel Discussion and Q&A on The Age of Autonomy: How Robots are Reshaping the Future of Logistics with
Neeraj Gupta, Chief Strategy Officer & Advisor to the CEO, Attabotics
David McFarlane, Vice President – Global Alliances, Kinova
Rahul Nambiar, Co-founder & CEO, Botsync
Moderator: Victor Tan, Director - Investments, SGInnovate
Speakers' Profiles:
Neeraj Gupta, Chief Strategy Officer & Advisor to the CEO, Attabotics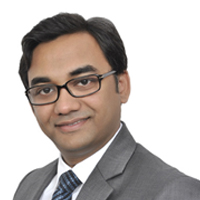 Neeraj Gupta is Chief Strategy Officer at Attabotics. He is an expert in strategy, Innovation Management, Deep Technologies - Artificial Intelligence (AI) / Machine Learning / Internet of Things (IoT), Entrepreneurship, Product Development and Intellectual Property Consulting.
As the Chief Strategy Officer at Attabotics, he leads the development and implementation of the strategic plan/framework, which includes formalising and leading the strategic planning process, focusing on long term trends and outlook, and competitive intelligence. He is responsible for evaluating new technologies, business models, and innovations which could improve the company's performance. He is also leading the AI and IoT initiative at Attabotics. He is involved in strategic business partnerships, international expansion and corporate venturing and other strategic collaborations.
Neeraj co-founded a non-profit initiative called AI Foundry which is building an AI, Machine Learning and IoT based ecosystem in India. Neeraj has mentored more than 30 startups globally, and angel invested in a couple of startups across the globe. He is author of the book "Creating & Safeguarding a Strong Intellectual Property Portfolio".
David McFarlane, Vice President – Global Alliances, Kinova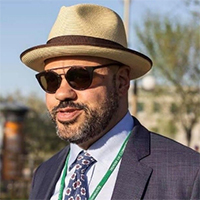 Thanks to hard work, good fortune, some commercial acumen, and his ability to understand people, as well as the global flow of trade and investment, David McFarlane has won quite a few more times than he has lost.
David now has over 20 years of professional experience in business, economic and corporate development, in politics and policy; and a strong track record of originating and closing investment projects. He has successfully developed and negotiated multi-stakeholder partnerships with institutions, governments, and corporations from across Canada, the United States, and Europe. Throughout, he has also developed relationships of trust, respect, and even friendship with leaders from around the world.
Before joining Kinova, David was Director of Policy, then Chief-of-Staff, to Canada's Minister of Innovation, Science and Economic Development, when he successfully led the development and implementation of a complete re-thinking of Canada's innovation and industrial policy. Daily, this involved constant critical decision-making, providing the best advice possible to the Minister, leading the team of policy and senior advisors, engaging with executives from public and private sectors, and having the difficult conversations required to get things done.
Now, here, today, as Vice-President – Global Alliances, David has the opportunity to share Kinova's plan for a world where robotics enhances human performance and can better the human condition.
Rahul Nambiar, Co-founder & CEO, Botsync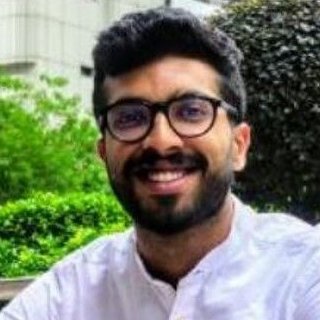 Rahul Nambiar is the Co-founder and CEO of Botsync, a Singapore based robotics firm that builds robotic automation products for logistics and manufacturing companies in Asia. Botsync's autonomous mobile robots, that move materials from point to point intelligently, are designed to be deployed in dynamic and complex environments in minimal time and without any infrastructure changes. Rahul founded Botsync along with his Co-founders to address the need for a prominent automation provider based in Southeast Asia. At Botsync, Rahul oversees the fundraising and strategy development initiatives as well as works with the engineering team to deploy their products at customer locations.
Moderator's Profile:
Victor Tan, Director - Investments, SGInnovate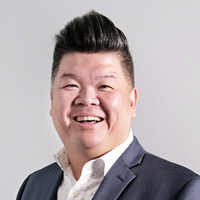 Victor Tan is currently part of SGInnovate's Venture Investing team in Singapore and concurrently manages investments and operations in North America. SGInnovate is focused on enabling entrepreneurs in Singapore to build startups with a strong emphasis on science and deep technology. As a private organisation owned by the Singapore Government, they bring together partners from the private sector, institutes of higher learning, and research organisations as part of Singapore's broader ecosystem of innovation.