Overview
Australia and Singapore have a shared vision that cybersecurity is an enabler which supports innovation, economic growth and social development. Both countries have stepped up efforts to forge strong international partnerships, including the 2017 MoU to enhance cybersecurity cooperation and the 2018 ASEAN-Australia Cyber Policy Dialogue for greater policy exchange and capacity building. In June 2019, Singapore PM Lee and Australian PM Scott Morrison reaffirmed cybersecurity as one of the key areas for deepening collaborations.
Our event will feature a spotlight on bilateral collaborations and cybersecurity developments and innovations in Australia and Singapore, through an engaging panel discussion and showcase of Australian cybersecurity companies.
Date: 15 July 2019, Monday
Time: 5:00pm 8.00pm
Venue: 32 Carpenter Street, Singapore 059911
Programme Details:
5:00pm 5:30pm: Registration
5:30pm 6:30: Panel Discussion on Singapore-Australia Cybersecurity: Collaborations to Strengthen the Future Economy
Dr. Lesley Seebeck, CEO, Australian National University Cyber Institute
Michelle Price, Chief Executive Officer, AustCyber the Australian Cyber Security Growth Network
Goh Eng Choon, Deputy President, Cybersecurity Systems Group, Info-Security, ST Engineering
Amit Mehta, Managing Director - ASEAN and India, BlackBerry
Moderator: DarylPereira, Partner and Head of Cybersecurity Consulting, KPMG Singapore
6:30pm 7:00pm: AustCyber delegation introductions
7:00pm 8:00pm: Networking
Speakers' Profiles:
Dr. Lesley Seebeck, CEO, Australian National University Cyber Institute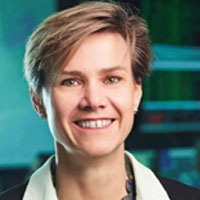 Dr. Lesley Seebeck started as the CEO of the Cyber Institute, Australian National University, on 30 July 2018. Most recently, she was Chief Investment and Advisory Officer at the Digital Transformation Agency, arriving there from the Bureau of Meteorology where she served as Chief Information Officer from mid-2014 to late 2017. In March 2017, she was recognised as Federal Government CIO of the Year.
Dr. Seebeck has extensive experience in strategy, policy, management, budget, information technology and research roles in the Australian Public Service, industry and academia. She has worked in the Departments of Finance, Defence, and the Prime Minister and Cabinet, the Office of National Assessments, and as an IT and management consultant in private industry, and at two universities.
Dr. Seebeck has a PhD in information technology, an MBA, a Masters in Defence Studies and a Bachelor's degree in Applied Science (Physics).
Michelle Price, Chief Executive Officer, AustCyber the Australian Cyber Security Growth Network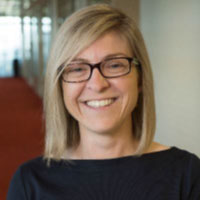 Michelle Price is the CEO for AustCyber. She was the inaugural Chief Operating Officer of AustCyber, joining the company in January 2017 and appointed as CEO in April 2018. Prior to joining AustCyber, Michelle was the first Senior Adviser for Cyber Security at the National Security College within The Australian National University, where she established an integrated approach to the College's cyber security program across executive and postgraduate education and policy engagement.
Before joining the ANU, Michelle was with the Australian Government Department of the Prime Minister and Cabinet (PM&C), where she was instrumental to the delivery of the Australian Government's 2015 Cyber Security Review and Cyber Security Strategy. In a previous role at PM&C, Michelle delivered the National Security Strategic Risk Framework (the first of its kind in the world) and Coordinated National Security Budget.
Prior to PM&C, Michelle worked in several strategy and risk roles across Government, having moved to the public service from the communication and media sector and the food safety segment of Australia's food manufacturing sector.
Michelle is passionate about Australia's cyber security sector enabling all Australian organisations to grow and take advantage of the cyber world. She is also a strong advocate for increasing diversity in the cyber security workforce and helping people be inspired by the possibilities of cyber innovation.
AustCyber was established in 2017 as part of the Australian Government's Industry Growth Centres Initiative and announced both as part of the Government's National Innovation and Science Agenda and Australia's Cyber Security Strategy.
Goh Eng Choon, Deputy President, Cybersecurity Systems Group, Info-Security, ST Engineering


Mr Goh Eng Choon is the Deputy President Cybersecurity Systems Group for ST Engineering's Electronics sector. A leading cybersecurity company that provides comprehensive suite of future ready solutions for commercial enterprises, government agencies and critical infrastructures.
He has since lead the company to deliver a full spectrum of cybersecurity solutions both in Singapore and abroad. These projects included the build, operations and maintenance of the National Authentication Framework System providing Two Factor Authentication services at the national level for all e-government services and some financial institutions. The company has successfully design, build and operate over 10 Security Operations Centre (SOC) in local and overseas. Abroad, Eng Choon has lead and won the contract to design Sri Lanka's first National SOC for the government of Sri Lanka which was completed in 2017. The Advanced Cybersecurity Operations solution detect and respond to cyber-attacks at both Information Technology (IT) and Operational Technology (OT) networks. It is equipped with cognitive capabilities driven by Threat Intelligence to enhance cyber threat detection with speed and accuracy.
Mr Goh understood the core success factor to level up the cybersecurity preparedness and competencies in any organisation and countries is to ensure sufficient cybersecurity competent professionals to support the growing demand. Under his leadership, he has initiated the formation of an operational based cybersecurity training modelled from military experience. Thelive firing' experience allows trainees to experience, learn and response to cyber threats with realism of an actual cyber-attack in an Organisation. In June 2014, the company launched the first cybersecurity training centre in Singapore under the name DigiSAFE Cyber Security Centre which later rebranded to ST Engineering Cybersecurity Academy (STECA). STECA offers IT, OT and Leadership Executive cybersecurity training courses. Till date, STECA has trained more than 100 organisations in local and overseas.
His previous appointments were a military officer in the Singapore Armed Forces (SAF) offering at least 15 years. Last appointment in SAF was Head of Plans for the Army Integrated Knowledge-based Command and Control Office (Army IKC2 Office). Responsible for all Command, Control, Communications and Computerization (C4) developments across the entire Army and all medium and long term development plans, strategy, budget allocation. Eng Choon was also a Managing Director of a SME specialising in security, command and control.
Mr Goh Eng Choon was awarded a training award by the SAF to attain a Bachelor's degree in Electrical & Electronic Engineering from National University Singapore. He was also awarded a SAF Postgraduate Scholarship in 2001 to attain a Master of Science in Information Studies from Nanyang Technological University. He has also completed the Stanford Executive Programme in Stanford University this 2016. He is also the chairman of Cyber Security Chapter in SG Tech, a premier trade association for the tech industry that develops sustainable initiatives to grow and strengthen the technology industry.
Amit Mehta, Managing Director - ASEAN and India, BlackBerry
Amit runs BlackBerry's business across South East Asia and India, working with BlackBerry's partners across the region to deliver best in class security solutions to some of the most demanding security conscious organisations in the world. He is responsible for helping customers realise the huge business benefit that mobility and mobility application usage can bring while maintaining the highest level of security. Amit has over 17 years of experience in the software and telecoms industries having worked and lived across South East Asia, China and EMEA.
Moderator's Profile:
Daryl Pereira, Partner and Head of Cybersecurity Consulting, KPMG Singapore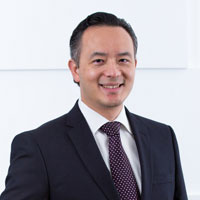 Daryl has over 20 years of experience in global and regional leadership roles and currently heads the cyber security consulting practice at KPMG in Singapore. The practice provides cyber security, cyber incident response, IT risk management & regulatory compliance, business resilience, outsourcing risk & IT transformation services to clients.