Overview
Both Singapore and the Netherlands are highly digitalised countries, both with governments that actively support the continuous development of their digital economy and smart cities.
Both are aware of the importance of international collaboration in progressing technology, but also in setting standards and with international use cases. With the smart nation initiative at its core, Singapore aims for a digital-first country, focused on digital government, digital economy and digital society. The Netherlands as one of the digital frontrunners in Europe with a strong focus on value driven digitalisation is continuing to foster innovation as it prioritizes digitalisation on a national scale.
 
During the session panelists will interact with the audience to uncover which innovations we need for a more sustainable and trustworthy next era of digitalisation and how government and industry work together in fostering the right conditions for an inclusive digital society.

Date: 7th June 2023
Time: 5:30pm - 8:00pm
Venue: Embassy of the Kingdom of the Netherlands, 541 Orchard Road #12-01, Liat Towers, Singapore 238881

Event Programme:
5.30pm: Registration
6.05pm: Opening remarks Minister Alexandra van Huffelen, Minister for Digitalisation
6.10pm: Start panel discussion with interactive Q&A
6.50pm: Closing address
7.00pm: Networking
8.00pm: End

Panelists' Profiles:

Alexandra van Huffelen, Dutch Minister for Digitalisation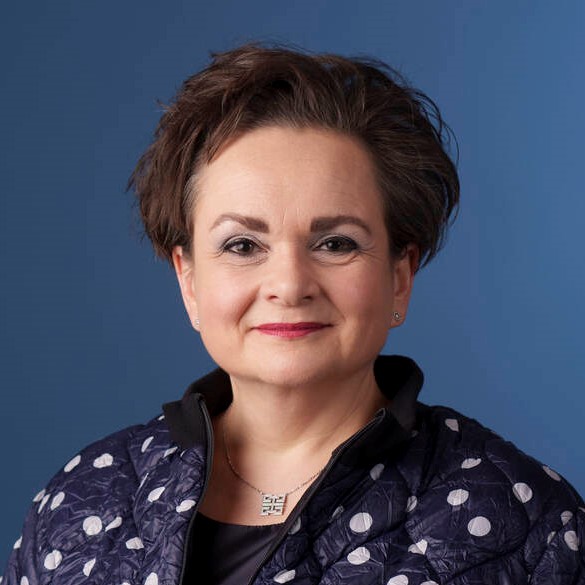 Alexandra van Huffelen fulfilled various positions in the Dutch Ministry of Housing, Spatial Planning and the Environment before working for energy company Essent and becoming Managing director of Amsterdam's public transport company GVB. In 2020 she became the third Rutte government's State Secretary for Benefits and Customs. Since January 2022 Van Huffelen is the Minister of Digitalisation in the fourth Rutte government. She is the first Dutch Minister with a ministerial post dealing with the digital transition – clearly emphasizing the Dutch ambition on the topic.

Francesco Pessolano, CEO and Co-Founder, Astrape Networks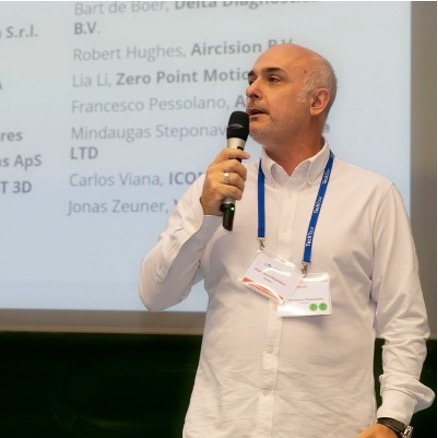 Francesco Pessolano is the CEO and Co-Founder of Astrape Networks. He is an accomplished mentor and has provided his guidance to multiple accelerators, including Brinc, EIT Health, and imec.istart. He is also an Entrepreneur in Residence at Eindhoven University of Technology, where he specializes in the field of Photonics. Before founding Astrape Networks, Francesco was the CEO and Co-Founder of Xetal NV and Silicam. Prior to his entrepreneurial career, he held various positions in corporations such as Philips and NXP.

Francesco has an extensive academic background. He completed his undergraduate degree in Electronics, Engineering, and Technology (cum Laude) at Università di Pisa, after attending Liceo Ferraris. He then pursued a Ph.D. in Mathematics and Computer Science at London South Bank University, and later earned an MBA in Strategy and Marketing from Erasmus University Rotterdam.

Howie Lau, Managing Partner, Corporate Development and Partnerships, NCS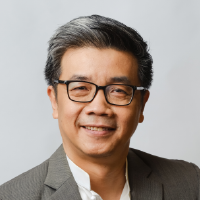 Howie leads Corporate Development and Partnerships in NCS. He brings with him years of deep experience and thought leadership in the Info-Communications and Technology (ICT) sector. Prior to joining NCS, he was the Assistant Chief Executive, Media & Innovation Group at Infocomm Media Development Authority (IMDA), which has oversight of developing the technology, telecommunications and media business in Singapore as well as technology capability development.

Prior to IMDA, Howie was the Chief Marketing Officer and Head of Consumer Business at StarHub, and Vice President of Corporate Development at Lenovo. He has more than 25 years of experience in corporate development, business leadership and marketing in Lenovo and IBM across Asia Pacific, China, India and Latin America.

Howie serves on several advisory committees and boards, including the Governing Council of the Singapore Institute of Directors and board of Science Centre Singapore. He was recognised as IT Leader of the Year 2020 by Singapore Computer Society and received the Philip Kotler Marketing Excellence award in 2018.

Jing Yi Chan, Head of Operations and Business, Entropica Labs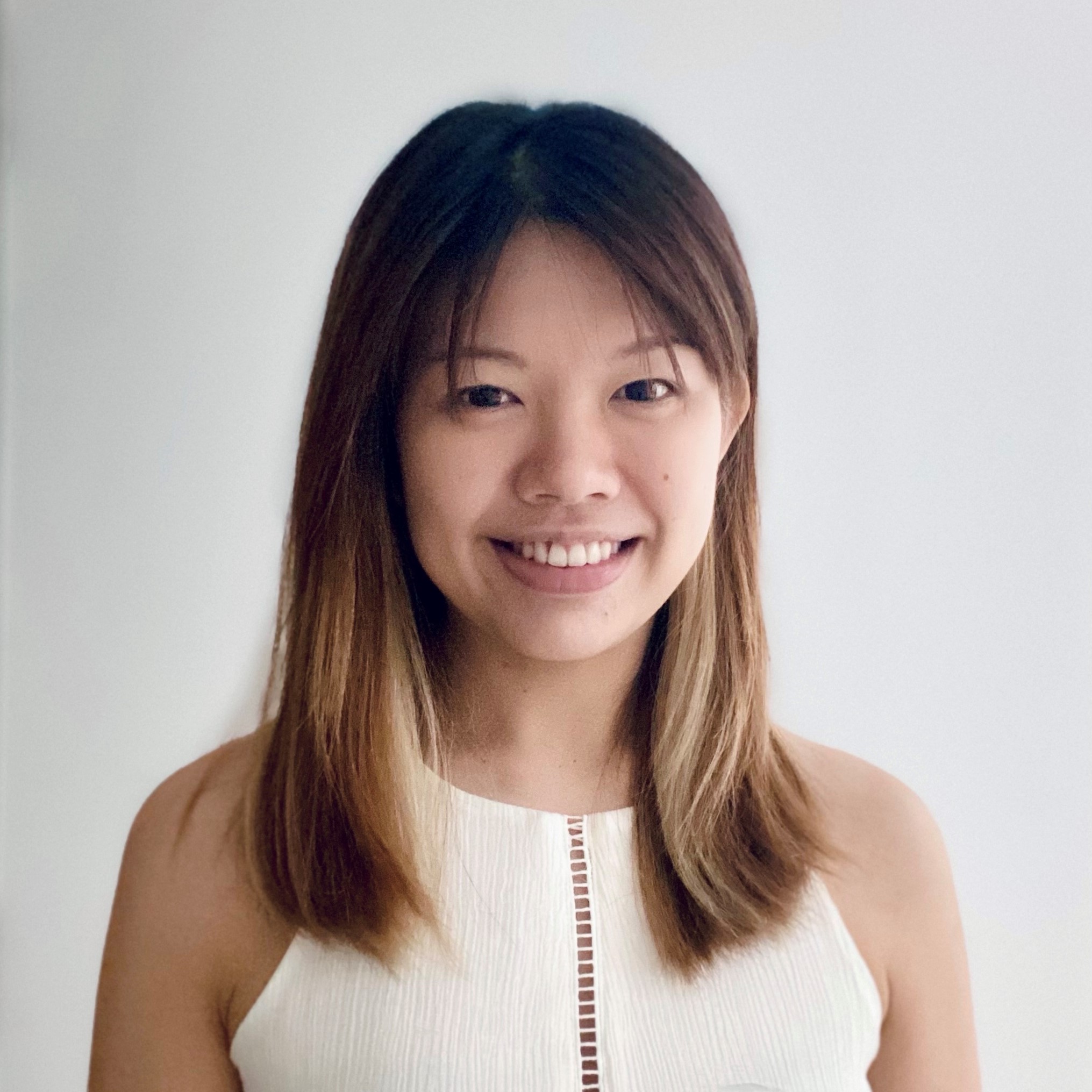 Jing Yi Chan currently leads Business and Operations at Entropica Labs. Prior to joining Entropica, Jing Yi started her career with IBM and has held various roles in ASEAN markets leading projects from design to implementation involving hardware and hybrid cloud platforms, high-performance computing, AI, Big Data and IoT software solutions for Industry 4.0. She was nominated IBM Quantum Distinguished Ambassador and has also led the Cognitive Solutions portfolio in Singapore, where she held responsibilities for mentoring, leading client and partnership engagements.

At IBM, she achieved the CEO's Special Award for Strong Performance, Skills and Leadership Recognition; ASEAN Team Contributor Award and IBM Hundred Percent Club. Jing Yi holds a physics degree from Imperial College London where her final year research was on direct and indirect detection methods on identifying dark matter candidates. 

Dr Mark van Staalduinen, Managing Director and Founder at CFLW Cyber Strategies, and Trust and Safety lead for the Dutch Blockchain Coalition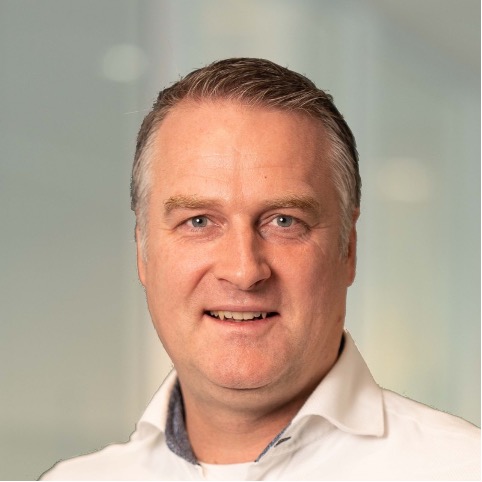 Dr. Mark van Staalduinen — his ambition lies in the prevention and disruption of illegal activities abusing innovations in cyberspace and new technologies, specifically Artificial Intelligence, Blockchain and IoT. He drives digital trust beyond the state of the art through strategic and technological solutions. He received his MSc (2003) and PhD (2010) degrees from Delft University of Technology (DUT) in Electrical Engineering at the Department of Information and Communication Theory. Dr. van Staalduinen worked at The Netherlands Organisation for applied scientific research (TNO) between 2007 and 2019 as a consultant and innovation manager focussed on cybercrime and national security. From January 2016 to December 2019, Dr. van Staalduinen has a position for TNO in Singapore to strengthen international cooperation and partnerships in Southeast Asia, including secondment as a cybercrime expert at INTERPOL Global Complex for Innovation. Since January 2020, he has been Managing Director of CFLW Cyber Strategies and operates from the Netherlands. In April 2022, he was also appointed to the Dutch Blockchain Coalition (DBC) as Trust and Safety theme-lead, responsible for fostering a safe and secure blockchain ecosystem.

Thomas van Oortmerssen, Spokesman to the Dutch Minister for Digitalisation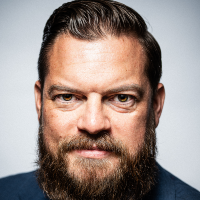 Thomas van Oortmerssen is spokesman for the Dutch Minister for Digitalisation, Mrs. Alexandra van Huffelen and works at the Dutch Ministry of the Interior and Kingdom Relations.