Overview
Join us for an exciting and informative event, "The Realists' Point of View on the Energy Transition in Asia". Our event will bring together industry leaders, startups, and experts from various fields to discuss the challenges, opportunities, and technologies for a sustainable energy future in Asia.
Our expert panel of business leaders will discuss how to turn purpose into strategy, culture, and concrete use cases in organisations, and what type of leaders we need for the energy transition. We will also explore the role of startups, governments, and MNCs in contributing to a realistic path towards a sustainable energy future in Asia, and whether we are allocating capital to the right opportunities in private markets. The panel will also discuss the impact of the current crisis on the energy transition, and the role of international collaboration. We will explore how startups and MNCs can work together to make an impact at scale. We will then dive into key technologies for a realistic energy transition, including Carbon Capture, Green Hydrogen, LNG, Biofuel, and Waste to Energy. The event will conclude with a discussion on what Singapore can learn from other countries in terms of energy transition, followed by a Q&A with the audience. Join us for this exciting event and be a part of the solution for a sustainable future!
Schedule
Date: 22 Aug 2023, Tuesday
Time: 4:00 PM - 6:00 PM (GMT +8:00) Kuala Lumpur, Singapore
Location: 32 Carpenter Street, 059911
Speakers
Speaker's Profile:
Maya Hari, CEO, Terrascope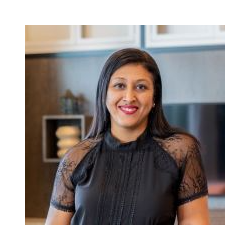 Maya is a global leader and seasoned C-suite executive in high growth digital and technology companies. Her career journey has spanned two decades and three continents focused on mobile, consumer and social businesses at Twitter, Google, Microsoft and Cisco. She has also successfully spearheaded digital transformation at Samsung & Conde Nast. She brings together her passion for high growth technology and sustainability as she joins Terrascope as CEO. Prior to this, Maya spent seven years at Twitter in a variety of roles including VP of Global Strategy as well as Managing Director of Twitter's Asia Pacific business. Over her career, Maya has managed large teams from diverse cultural contexts having worked and lived in the US, France, India and Singapore. She brings deep expertise scaling businesses globally including key markets such as US, China, Latin America, India & SE Asia.
Speaker's Profile:
Jan Holm, Executive Vice President, Seaborg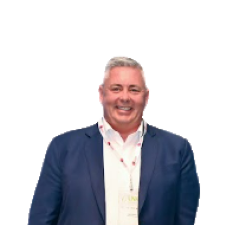 Jan Holm is currently Executive Vice President of Seaborg Technologies where he is responsible for its Southeast Asia business. He previously worked in the Maersk Group for 17 years in various positions including CEO of Maersk Drilling in Singapore where he was responsible for the business of Maersk Drilling in Asia. Prior to that, he worked in Danske Bank Group within finance and business development. He is the Chairman of the board and investor of Risk Intelligence A/S, as well as the co-founder and Chairman of the board of the Singapore based think tank Centre for Strategic Energy and Resources. Jan holds a Master of Science in economics and business administration as well as an executive MBA. He has attended various executive classes at INSEAD and IMD and is an advisor to various incubators and a venture fund. He is a certified international director from INSEAD.
Speaker's Profile:
David DeVries, CEO, Sydrogen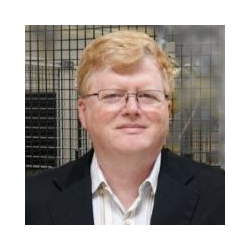 David is the Chief Executive Officer of Sydrogen, overseeing the general strategy and management of the company including engineers and scientists to commercialise products that enable decarbonised future. Prior to Sydrogen, David has more than 25 years of experience working with hydrogen fuel cells and reformers in key leadership and technical roles. He worked internationally in countries such as the US and China, building hydrogen technology companies and products. Some of which have been acquired by major hydrogen technology players. An entrepreneurial inventor at heart, David is named on over 20 patents across the span of his career. He holds a Master of Science in Electrical Engineering from Washington State University.
Speaker's Profile:
Caroline Guyot, Managing Director, ENGIE Factory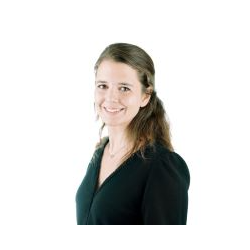 Caroline Guyot is the Managing Director of ENGIE Factory Asia-Pacific, which she co-founded in 2018 to develop new solutions for the energy transition. Caroline has spent her career working with entrepreneurs to address social and environmental issues. She started her career with Ashoka, the world's leading network of social entrepreneurs, where she oversaw a global accelerator and the design of innovation programmes with multinationals, including projects in the fields of energy and climate change. Based out of London and then Singapore, she also launched an initiative for young entrepreneurs across Asia: ChangemakerXChange. More recently, she worked as Managing Director of Reseau Entreprendre, a support network for entrepreneurs, and launched Forward, a new accelerator for impact startups in Brussels. Caroline is passionate about driving impact through new startup ideas and creating synergies across multiple stakeholders. She is also an active angel investor and startup advisor.
Moderator's Profile:
Andreas Enderlin, Managing Partner, Hugo Capital Partners, Chairman of Digital Transformation, SwissCham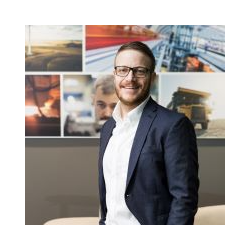 Andreas is the Founder & Managing Partner of Hugo Capital Partners, an Investment and Advisory firm focused on digitally transforming Industrial and B2B companies in ASEAN. Previously, he acted as the Regional President ASEAN of Schaeffler and was a member of the Executive Management Board. Andreas mentors at German Accelerator SEA, advises Private Equity funds & Startups in SEA/AP, and is an active investor. He is also a member of the Singapore Institute of Directors and Chair of the SwissCham Digital Transformation award. Before his move to Asia, Andreas held various corporate leadership roles at Siemens, the 3M Company and Straumann in General Management, M&A and Management Consulting and worked as a COO for a AI/Data Analytics startup which he successfully excited to a strategic investor. He graduated with an MBA from the University of St. Gallen (HSG) and attended executive courses at IMD (Lausanne), INSEAD (Paris), LBS (London), and Stanford (US).