Overview
Join NVIDIA startups in this GenAI Watch Party! Together we will watch a replay of a GenAI session fresh from NVIDIA's GTC conference in March, to be followed by an onsite panel session featuring local NVIDIA startups.
Discover how generative AI (GA) enables businesses to develop better products and services and deliver original content tailored to the unique needs of customers and audiences. Generative models are accelerating the development of applications for many use cases, including question-answering, summarizing, textual entailment, and generating 2D and 3D images and audio, among others. Bryan will provide an overview of the major developments in generative AI, where it currently stands, and what it could be capable of in the coming years. He'll discuss technical details and popular use cases driving next-gen generative applications, as well as how businesses can responsibly take advantage of the technology. This session is suitable for all technical and business levels and will point you in the direction of other relevant in-depth sessions.
 
Date: 6th April 2023
Time: 5:00pm – 7:00pm
Venue: 32 Carpenter Street, Singapore 059911
 
Speakers' Profiles:

Aravind, CTO and Co-Founder, Bifrost




Aravind is the CTO and Co-Founder of Bifrost, a company that enables users to generate 3D worlds for AI. Instead of taking months to collect data from the real world, users are able to generate and control these worlds to capture synthetic data and train performant models 10-100x faster. These virtual worlds are being used by world-class organizations such as NASA to land spacecrafts on Mars, nab pirates over the Atlantic, and power mission-critical AI systems across industries such as autonomous systems, geospatial analytics, industrial robotics, and national security. Before establishing Bifrost, Aravind built AI vision systems at Medios to prevent blindness using low-cost mobile devices. The AI system outperformed Google's in clinical trials achieving a 98% accuracy rate and was subsequently acquired.

Dr Deb Goswami, Developer Relations Manager for Asia Pacific South, NVIDIA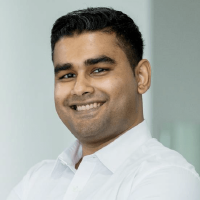 Dr Deb Goswami is currently responsible for growing NVIDIA's Accelerated Data Science and Machine Learning developer practice in the Asia Pacific South and ANZ Regions. With over a decade of expertise in scaling and enabling enterprise AI in the region, Dr Deb is passionate about supporting the developer ecosystem in their AI journey.

Prior to joining NVIDIA, Dr Deb worked on challenging AI problems across a variety of verticals in the APAC region, including Media (SPH, Head of Data), eCommerce (Traveloka, Head of AI), AdTech (Dentsu Aegis Network, Data Scientist) and Telco/Oil & Gas (Reliance Industries, Data Scientist). 

Dr Deb read his PhD in Face Recognition from the University of Surrey, where he also studied for his BEng (Hons) in Electronic Engineering.

Naqiyah Redzwan, Product Delivery Lead, TeamSolve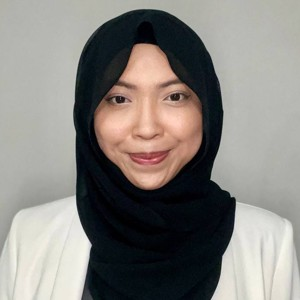 Naqiyah leads product development and delivery at TeamSolve and ensures quality in our product market fit as well as timeliness in feature deliveries. She has the responsibility to manage the Generative AI part of our product from end customer perspective as we operate in niche verticals such as water, buildings and energy and deal with various use personas. 
 
Prior to TeamSolve, Naqiyah was the Engineering Delivery Manager of Digital Intelligence Solutions at Xylem Inc. where she led Nexus Scrum teams of 25 engineers across APAC. Naqiyah graduated with Honours from Temasek Polytechnic, Singapore.

Vanessa Ching, Inception – Ecosystems and Startups Partnerships, Asia-Pacific South (ASEAN & ANZ), NVIDIA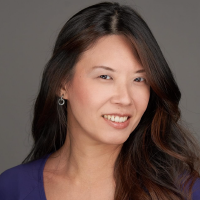 Vanessa brings a diverse 20+ years of media & technology ecosystem building background. At NVIDIA, she works with ecosystem partners and helps startups to accelerate AI via NVIDIA's Inception program in Asia Pacific South (ASEAN and ANZ) as part of NVIDIA's developer programs team.

In the XR realm, Vanessa is passionate about driving the adoption of 3D tools and new ways of working and collaborating. Vanessa founded the XR Alliance, a global not-for-profit community and network of XR professionals. She is also the founder of XR Women in Asia and Women in Immersive Media communities.

Uzair Javaid, Co-Founder & CEO, Betterdata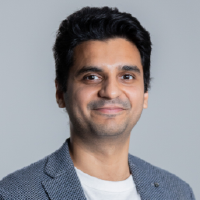 Uzair has a Ph.D. in Blockchain for Data Security and Privacy. He has been designing security hacks for the past five years and was able to ethically hack Ethereum to get access to 670 user wallets. Currently, he is Co-Founder and CEO of Betterdata - a synthetic data company focusing on Generative AI and Privacy Engineering.