Overview
Artificial Intelligence (AI) - it has become such a buzzword that seems to be thrown into every conversation these days. However, what is AI exactly, and how is it changing industries today?
Bold and ambitious startups are at the forefront of building AI solutions to better the various industries. Join our panel of entrepreneur scientists as they share:
- The state of AI solutions and how they are changing multiple industries today,
- Their ambitions for AI and the challenges of AI applications, and
- How starting a tech company can be the most impactful thing to do.
Date: 27 August 2019, Tuesday
Time: 4:30pm 6:30pm
Venue: BASH, Level 3, 79 Ayer Rajah Crescent, Singapore 139955 via Lift Lobby 3
Speakers:
Lingxiao Xia, CTO, Portcast Pte Ltd
Herv V Roussel, CEO, Quod AI
Surbhi Krishna Singh, CEO, FireVisor Systems
Annabelle Chiong, Deputy Director of Venture Building, SGInnovate [Moderator]
Programme Details:
4:30pm 5:00pm: Registration
5:00pm 6:00pm: Panel Discussion and Q&A
6:00pm 6:30pm: Networking
Speakers' Profiles:
Lingxiao Xia, CTO, Portcast Pte Ltd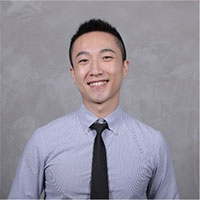 Dr Lingxiao Xia is an expert in data analytics, machine learning and artificial intelligence. He has a double bachelors in Mathematics and Information Engineering, and a PhD in Network Information Theory from the Chinese University of Hong Kong. He also spent 3 years in various startups in Hong Kong building production-grade software solutions and advanced data analytics tools. Lingxiao is the CTO of Portcast.
Portcast provides domain specific forecasts for logistics companies. It is a machine learning platform leveraging real-time external data to predict cargo flows, enabling logistics companies to turn market volatility into competitive advantage.
Herv V Roussel, CEO, Quod AI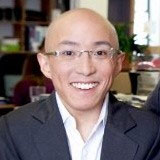 Mr Herv Roussel is an ex Silicon Valley CTO with over 10 years of experience building software in the US. He is also an advisor and mentor for organisations like the IBM AI XPRIZE, PlatoHQ (YC'16), RMIT, AngelHack and more. He is a frequent speaker on AI and Software Engineering, and has advised dozens of universities and companies globally on their computer science and software engineering training curriculum. Herv is now the CEO of Quod AI.
Quod AI is the first AI platform that explains source code in plain English. Quod AI is a SaaS app that helps software engineers make sense of large and complex code base with a searchable semantic FAQ. This approach can more than double the capacity of software engineers!
Surbhi Krishna Singh, CEO, FireVisor Systems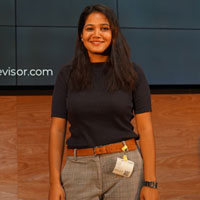 Ms Surbhi Singh has 2 award-winning engineering projects under her belt, and has built automation systems for semiconductor and memory giants that saved them thousands of unproductive work hours. She has a Master's in Engineering from the National University of Singapore, and has extensive experience in manufacturing and industrial automation from working for industry giants like Micron and Seagate. Surbhi is now the CEO of FireVisor Systems.
FireVisor provides AI powered software platform that understands manufacturing data to reduce the cost of product failure. FireVisor is on the journey of creating self-aware factories, helping leading giants in high volume manufacturing save billions of dollars each year.
Moderator's Profile
Annabelle Chiong, Deputy Director of Venture Building, SGInnovate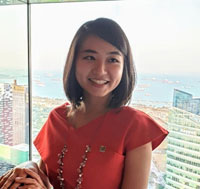 Annabelle's primary areas of focus are investing in early-stage startups, helping portfolio companies to grow, and engaging with corporates to uncover areas of collaboration with startups. Annabelle's interests lie in unlocking the potential of founders and making a positive impact through technology. Her experience in scaling startups was honed during her time at Grab, where she was an early employee and started two new business units which saw tremendous growth. Before joining the startup world, she was an investment professional at several banks, including J.P. Morgan and Citi. She holds a Master's degree in Chemical Engineering, First Class Honours, from Imperial College London in the United Kingdom.