Overview
Join us for a cross-border discussion on how digital technologies are transforming agriculture in the agritech industry, with a focus on livestock, aquaculture, and plant farming.
This event will bring together experts from Korea and Singapore to examine the opportunities and challenges faced by companies in agriculture when leveraging digital technology to drive innovation and growth while promoting sustainability.

The discussion will cover topics such as:
Highlighting the role of digital technologies in improving livestock health, aquaculture genetics, and cultivars of vegetables with traits adapted for indoor farming to promote sustainability.

Identifying key digital technologies driving innovation in livestock farming, aquaculture, and indoor plant farming. These include alternative/smart health solutions, nutrient preservation and shelf-life extension technologies, and sustainable feed development.

Sharing strategies for adapting and scaling digital solutions in livestock farming, aquaculture, and indoor plant farming to meet the unique challenges of each sector.

Exploring partnerships and collaborations with established players in the agriculture industry to drive innovation and sustainability in farming. This includes discussing how these solutions can be relevant to farming insurance.

Examining regulatory and ethical considerations in deploying digital technologies in livestock farming, aquaculture, and indoor plant farming.
Date: 12 Jun 2023
Time: 4:00pm - 6:00pm
Venue: SGInnovate, 32 Carpenter Street, Singapore 059911

Programme:
4:00pm - 4:30pm: Registration and Networking
4:30pm - 5:30pm: Panel Discussion
5:30pm - 6:00pm: Networking

Speaker Profiles:

Anton Wibowo, CEO, Trendlines Agrifood Innovation Centre (AFIC)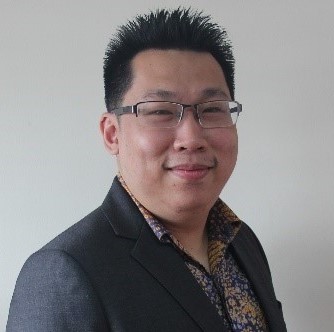 Anton Wibowo has more than fourteen years of diverse business, management, and investment experience in the Singaporean biotechnology and agribusiness communities.

He is currently the CEO of Trendlines Agrifood Innovation Centre (AFIC), a startup-incubator and venture capital investor in the sector of agrifood technologies. AFIC is a subsidiary of The Trendlines Group, a leading VC in Israel and listed in SGX.

Prior to AFIC, Anton was the operations director and business development director at Biomax group of companies, an award-winning biotech company involved in recycling agricultural waste into fertilizer and animal feed, Anton led the company's technical and sales teams.

Anton takes pride in his relationship-building ability, both with internal and key external decision makers and stakeholders, and in his keen insights in identifying and managing critical problem areas.

With a Master of International Business from Central Queensland University and a Bachelor of Engineering (first class honours) from Nanyang Technological University, Anton understands the complexities in setting up and running effective operations.

Boungok Park, CEO, FarmPro Inc.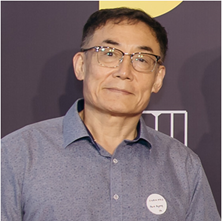 The CEO, Boungok Park, has seven years of experience in farm operation and a Master's degree in Economics from Nagoya University in Japan. He has experience consulting on livestock and Korean premium cattle.

Kit Yong, Founder, Forte Biotech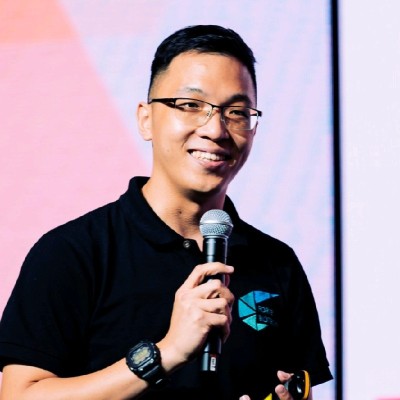 Kit is the founder of Forte Biotech. Forte Biotech helps farmers to manage and mitigate farming risks through an easy to use on-site testing system that allows farmers to obtain laboratory-grade PCR results in just one hour. By detecting diseases early, farmers are empowered to take action to save their livestock, enabling them to sell it and ensure cashflow and business stability.

Moderator Profile:

Jerry Lui, Assistant Director, Partnerships, SGInnovate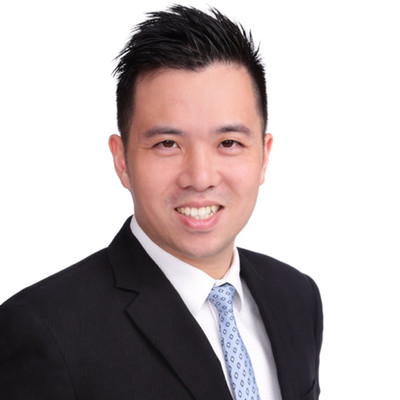 Within SGInnovate, Jerry takes the lead in fostering collaborations and partnerships to develop the Deep Tech ecosystem in the sustainability and advanced manufacturing domains. His responsibilities include community strategies, nurturing networks, facilitating discussions, and devising impactful programmes. Prior to SGInnovate, Jerry was involved in strategic partnerships in the Singapore Institute of Technology, and catalysing energy R&D and deployments in the Energy Market Authority of Singapore. Jerry's educational qualifications comprise a Master of Science in Management of Technology and a Bachelor of Mechanical Engineering, both obtained from the National University of Singapore (NUS).