Overview
GenINFINITY-ENGAGE is an annual key flagship event of Bank of Singapore specially curated for the younger family members of their clients. This next generation programme is about engaging them, to help them develop more well-rounded knowledge in the areas of finance, investments, wealth planning and leadership, as well as sharpen their awareness of cross-cultural differences and the latest trends in technology. These young participants will also benefit from networking opportunities, which will help them build networks of value in the future and prepare them for the future.
For this event, Bank of Singapore has partnered with SGInnovate on two sessions focused on deep technology the first on how Artificial Intelligence (AI) can be implemented in businesses, and the next on why and how to invest in deep tech.
Session 1: AI for Enterprise
Artificial Intelligence (AI) is on the rise, and very rapidly so. This technology for next-generation intelligence and decision making is permeating every industry and much of human activity. But while the hype is spreading quickly and affecting every industry, executives of the world want to know,Beyond the hype, what can AI do for my business and how can I go about doing so?'
Session 2: Investing in Tech vs Deep Tech
In 1964, Isaac Asimov, the father of modern science fiction and the creator of the well-knownThree Laws of Robotics', predicted that in 2014, we would be driving flying cars. Fast forward to 2018 - and we're nowhere near to realising his vision.
So, what happened between then and now? Well, somehow, we got distracted, by digital technology and the slew of internet-based applications that promised quick bucks in quick time but that did nothing for the world.
We need to go back to investing in deep tech, to investing in the unimaginable. We need to start looking at investing in founders who are working on scientific breakthroughs and emerging technologies that hold the potential to change the future.
Date: 17 July 2019, Wednesday
Time: 11:00am 4:00pm
Session 1: AI for Enterprise
Speakers:
Prof Carol Hargreaves, Director of Data Analytics Consulting Centre, National University of Singapore
Nimish Shah, Chief Digital Officer, Bank of Singapore
Simon Tate, Senior Vice President (APAC), Salesforce
Moderator: Annabelle Chiong, Deputy Director of Venture Building, SGInnovate
Session 2: Investing in Tech vs Deep Tech
Harold Au, Investment Manager, Wavemaker Partners
Lim Der Shing, Co-Founder & Partner, AngelCentral
Tuhina Singh, Co-Founder & CEO, Propine
Moderator: Victor Tan, Director of Venture Investing, SGInnovate
Speakers' Profiles:
Prof Carol Hargreaves, Director of Data Analytics Consulting Centre, National University of Singapore
Prof Carol Hargreaves is the Director of the Data Analytics Consulting Centre at the National University of Singapore. Her role includes analytics training, designing analytics courses, and providing analytics advisory and consulting services. She is also a noted keynote conference speaker.
Prof Hargreaves has a passion for solving business problems using analytics and machine learning techniques to build data-driven solutions for growth and effective decision-making. She aims to provide her clients with organic revenue growth, allowing business processes to become smarter and faster while keeping customers engaged.
Prof Hargreaves is an analytics and business intelligence professional with over 28 years of analytics experience, with leading roles in the pharmaceutical, healthcare, fast moving consumer goods and education industries. Prof Hargreaves has worked with a variety of leading companies to make businesses more intelligent. These include Pfizer, Novartis, Merck Sharp & Dohme, Nestle, MasterFoods, Goodman Fielder, Foxtel, Aztec (IRI), Cegedim Strategic Data (Quintiles), National Health & Medical Research Council, National University of Singapore.
Simon Tate, Senior Vice President (APAC), Salesforce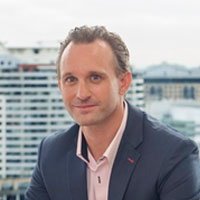 Simon Tate is the Senior Vice President for APAC at Salesforce. In this capacity, Simon is responsible for driving business growth and leads a team across ten countries, helping businesses across all segments through their digital transformation journey and navigating the Fourth Industrial Revolution. Since joining in 2014, Simon has led the company through 20
successful quarters, architecting a tripling of the revenue in the fastest-growing region at Salesforce.
A 20-year technology veteran, Simon has held leadership positions in Dell EMC, SAP, OpenText and Gateway and amassed experience across the globe in the UK, South Africa, Hong Kong, Sydney and Singapore. Simon is an active investor in early-stage technology companies, and his passion for innovation sees him lending his time as an advisor helping promising startups grow and scale. Earlier in his career, Simon started two of his businesses including the first-ever Car Wash Cafe in Australia and created the breakthrough sales process, Professional 6, designed to make companies more effective in risk management around essential deal pursuits.
Simon is an avid sportsman and a rugby fan and is a coach at the Singapore Rugby Academy Youth squad. Passionate about the role sports play in children's learning and development, Simon is active in local sports community projects and started the first Singapore Youth Barbarians Rugby Tour to Perth, Australia that has now become a permanent fixture. Simon is an Engineering graduate from the University of New South Wales in Sydney, Australia.
Harold Au, Investment Manager, Wavemaker Partners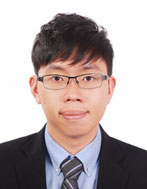 Harold joined Wavemaker in 2018. He focuses on deep tech and cybersecurity investments, as well as the Vietnamese market. Before Wavemaker, Harold managed a US$130M aerospace program, led the development of amphibious capabilities for an armoured combat vehicle that was subsequently awarded a US$120M contract by the US Marine Corps. He also held roles in market analysis, product design, and business strategy during his six-year tenure at ST Engineering. Harold graduated summa cum laude from Duke University with a double major in Mechanical Engineering and Economics and graduated from Massachusetts Institute of Technology (MIT) with a Master's degree in Mechanical Engineering.
Lim Der Shing, Co-Founder & Partner, AngelCentral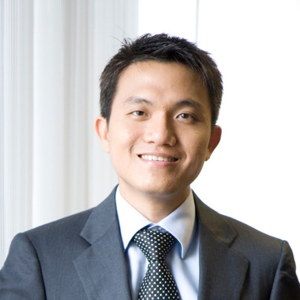 Der Shing is an active regional Angel Investor with direct investments worthmore than $5 millionin over 25 startups and 7 Venture Capital funds. At the same time, Der Shing serves as a Venture Partner at Jungle Ventures and Partner at AngelCentral. Previously, Der Shing co-founded JobsCentral Group and grew both the profit and revenue over 14 years. He built JobsCentral from a two-person startup into a leading regional job portal with over 150 staff in three countries. In 2011, the business was sold to CareerBuilder.
His experience covers all the topics required to start, build, scale and invest in a consumer internet business in Southeast Asia. He shares some of his insights at his blog. Since 2017, Der Shing has trained more than 140 angels around the region which has received numerous positive reviews
Tuhina Singh, Co-Founder & CEO, Propine
Tuhina is Co-Founder & CEO of Propine a full-service custody solution for institutional clients, based out of Singapore. Before Propine, Tuhina worked Asia markets for Binary Financial, a leading OTC firm and was part of the core TenX team that raised USD 80 million in an early ICO completed in June 2017. Tuhina brings a deep wealth of financial experience from banking to the crypto world. She has traded all asset classes and made markets for institutional clients in a career spanning over ten years with BNP Paribas, JM Financial, Indusind Bank and a family office where she managed a portfolio of over USD 1 billion. Tuhina has a BE in Computer Science from BITS Pilani and an MBA in Finance from IIM in India.
Moderators' Profiles:
Annabelle Chiong, Deputy Director of Venture Building, SGInnovate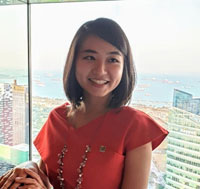 Annabelle's primary areas of focus are investing in early-stage startups, helping portfolio companies to grow, and engaging with corporates to uncover areas of collaboration with startups. Annabelle's interests lie in unlocking the potential of founders and making a positive impact through technology. Her experience in scaling startups was honed during her time at Grab, where she was an early employee and started two new business units which saw tremendous growth. Before joining the startup world, she was an investment professional at several banks, including J.P. Morgan and Citi. She holds a Master's degree in Chemical Engineering, First Class Honours, from Imperial College London in the United Kingdom.
Victor Tan, Director of Venture Investing, SGInnovate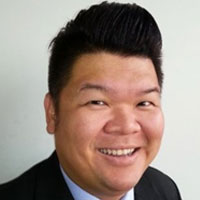 Victor is currently part of SGInnovate's Venture Investing team in Singapore, and concurrently manages investments and operations in North America. SGInnovate is focused on enabling entrepreneurs in Singapore to build start-ups with a strong emphasis on science and deep technology. As a private organisation owned by the Singapore Government, they bring together partners from the private sector, institutes of higher learning, and research organisations as part of Singapore's broader ecosystem of innovation.