Overview
Join our session to find out more about the future of holistic integrated care, such as how the approach aims to be multidisciplinary and how technology innovations are involved for future-ready integrated systems.
Healthcare systems are undergoing a dramatic transformation as we press on with the "three beyonds" laid out by the Ministry of Health (MOH). Technology is the enabler for achieving holistic integrated care and opportunities for prevention and early intervention of health conditions. 

In 2018, Mr Gan Kim Yong, former Minister of Health Singapore, addressed the importance of care integration at the Global Conference on Integrated Care. Integrated Care has become increasingly important in Singapore's young and ageing population as citizens may have one or multiple health conditions such as chronic diseases in diabetes, cancer and mental health. 

As a result, Singapore has prioritised transforming its healthcare system into a multidisciplinary, patient-centric and integrated care approach for the future. One such method is co-developing innovative new care models with health and community care partners and working with different startups or stakeholders to develop a seamless patient care journey. Collaboration is critical to achieving Singapore's goal to shift care beyond the hospital into the community and closer to home. 

On the other hand, the Nordics are ahead of the curve in technology adoption and business model initiatives centred around certain healthcare areas. It aims to address the pressure on the demand for health services from the ageing population, the growing rate of chronic diseases, and the increasing expectations of patients. In this way, the healthcare and eHealth strategies in all the Nordic countries both support the transformation of the Nordic healthcare systems and comply with digital transformation initiatives and a sustainable roadmap for change.

Join our session to learn more about the future of holistic integrated care, such as how the approach aims to be multidisciplinary and how technology innovations are involved for future-ready integrated systems.

Date: 19 January 2021, Wednesday
Time: 4:00pm - 5:00pm (Singapore Time / UTC +8)

Programme:
4:00pm – 4:10pm: Opening Remarks by SGInnovate and Nordic Innovation House
4:10pm – 5:00pm: Panel Discussion and Q&A on The Future of Holistic Integrated Care with: 
Baldur Johnsen, VP International Business, DNV Imatis 

Dr Irwin Chung, Director, Primary Care Academy, National Healthcare Group Polyclinics / Family Physician - Associate Consultant / Head-Designate, Sembawang Polyclinic

Dr Philip Wong, Founder, WEB Biotechnology 

Riku Makela, Counsellor - Innovation and Trade, Embassy of Finland

Moderator: Dr Monica Mittal, Innovation Lead, ACCESS Health International
Speakers' Profiles:
Baldur Johnsen, VP International Business, DNV Imatis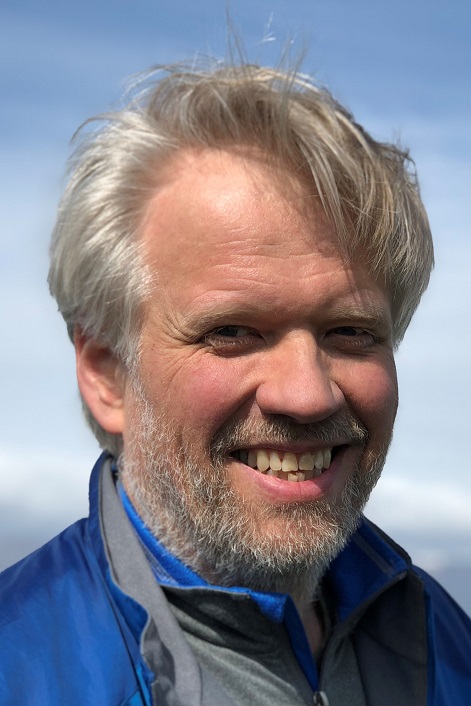 A 35-year veteran of the Information Technology industry Baldur Johnsen brings deep industry expertise, a wide range of experiences and industry contributions including corporate strategy, IT strategy and management, healthcare IT, product management, consulting, IT services delivery, business development, sales, and marketing.
Baldur recently joined Imatis AS, a leading healthcare software provider in Scandinavia, as the Vice President of International Business, assuming responsibility for further expansion in international markets. Prior to joining Imatis in an Executive capacity, he served on the Imatis Board of Directors.

Prior to Imatis, Baldur managed IT Services delivery at DXC Technology and Computer Sciences Corp to several commercial healthcare clients, including IBM Watson Health, Intermountain Healthcare, Kaiser Permanente, Blue Cross Blue Shield of Arizona and Advocate Aurora Health.

From 2005 to 2014, Baldur held several leadership positions at Hewlett-Packard Company, including WW Director Healthcare Providers on the Worldwide Health & Life Sciences Industry leadership team. During his tenure at HP, he created the HP Digital Hospital strategy & vision, incubated the Digital Hospital program, and enabled HP teams to achieve early success in multiple countries. He also managed several HP Healthcare Provider software products, including HP's Electronic Health Record system, HP HCIS.

From 1995 – 2005 Baldur served as Director of IT and CIO for Landspitali University Hospital in his native country of Iceland. Under Baldur's leadership, Landspitali introduced Clinical IT support, implemented Enterprise Resource Planning, became the world's first Academic Medical Centre to deploy enterprise-wide Unified Communications, and was one of the first healthcare organizations to receive certification for ISO 17799 information security management.

As a recognised thought leader in Healthcare IT, Baldur has presented at multiple healthcare industry conferences worldwide, including HIMSS US, HIMSS APAC, HIMSS EMEA, CHIME, and HP Discover.

Baldur holds a Bachelor of Science degree in Computer Science and an MBA from the University of Iceland.

Dr Irwin Chung, Director, Primary Care Academy, National Healthcare Group Polyclinics / Family Physician - Associate Consultant / Head-Designate, Sembawang Polyclinic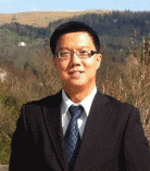 Dr Irwin C A Chung is concurrently Director, Primary Care Academy, and Head-designate for Sembawang Polyclinic. He is a family physician by training and carries 15 years of clinical and administrative experience in the primary and long-term care sectors. His clinical practice is presently at Yishun Polyclinic. He is also the strategic lead for innovation in the National Healthcare Group Polyclinics and a key advisor for orthopaedics in primary care. He was awarded a Healthcare Manpower Development Plan sponsorship to Denmark for primary care innovation in 2019.

He has a passion for teaching and is a faculty member of the NHG FM Residency Programme, supervising residents in Woodlands Polyclinic. He had previously held adjunct teaching positions in the Yong Loo Lin School of Medicine (NUS), Duke-NUS Graduate Medical School and the James Cook University School of Medicine & Dentistry. He remains a clinical tutor with the Division of Graduate Medical Studies (NUS) and examiner for the post-graduate family medicine diploma and master programmes. He also sits on the Singapore Health & Biomedical Congress scientific committee.

His immediate past portfolio was Deputy Chief, Care Integration Division and Consultant to Home & Primary Care Division at the Agency for Integrated Care (AIC). He oversaw the development of various community-based and end-of-life care projects funded by the MOH, led the Advance Care Planning (ACP) National Office and supported work arising from various national initiatives in eldercare. He was appointed a scientific committee member for the ACP and End-of-Life Care (ACPEL) Conference. He was also a country representative to the ACPEL Society during his tenure with the AIC.

He had previously held clinical leadership positions in primary care (Deputy Head, Bukit Batok Polyclinic), where he oversaw clinic infrastructure planning and renewal, and helmed clinical services at Ang Mo Kio –Thye Hua Kwan Hospital from 2006 to 2012, where he put in place a new medical team, established new services and supported the expansion of the nursing and allied health teams, as well as increased bed capacity by almost 20%

He is concurrently appointed Deputy Chief Medical Officer with the rank of Lieutenant-Colonel in the Singapore Civil Defence Force and works on disaster response planning and operational policies and design and implementation training for National Service medical personnel.

Dr Philip Wong, Founder, WEB Biotechnology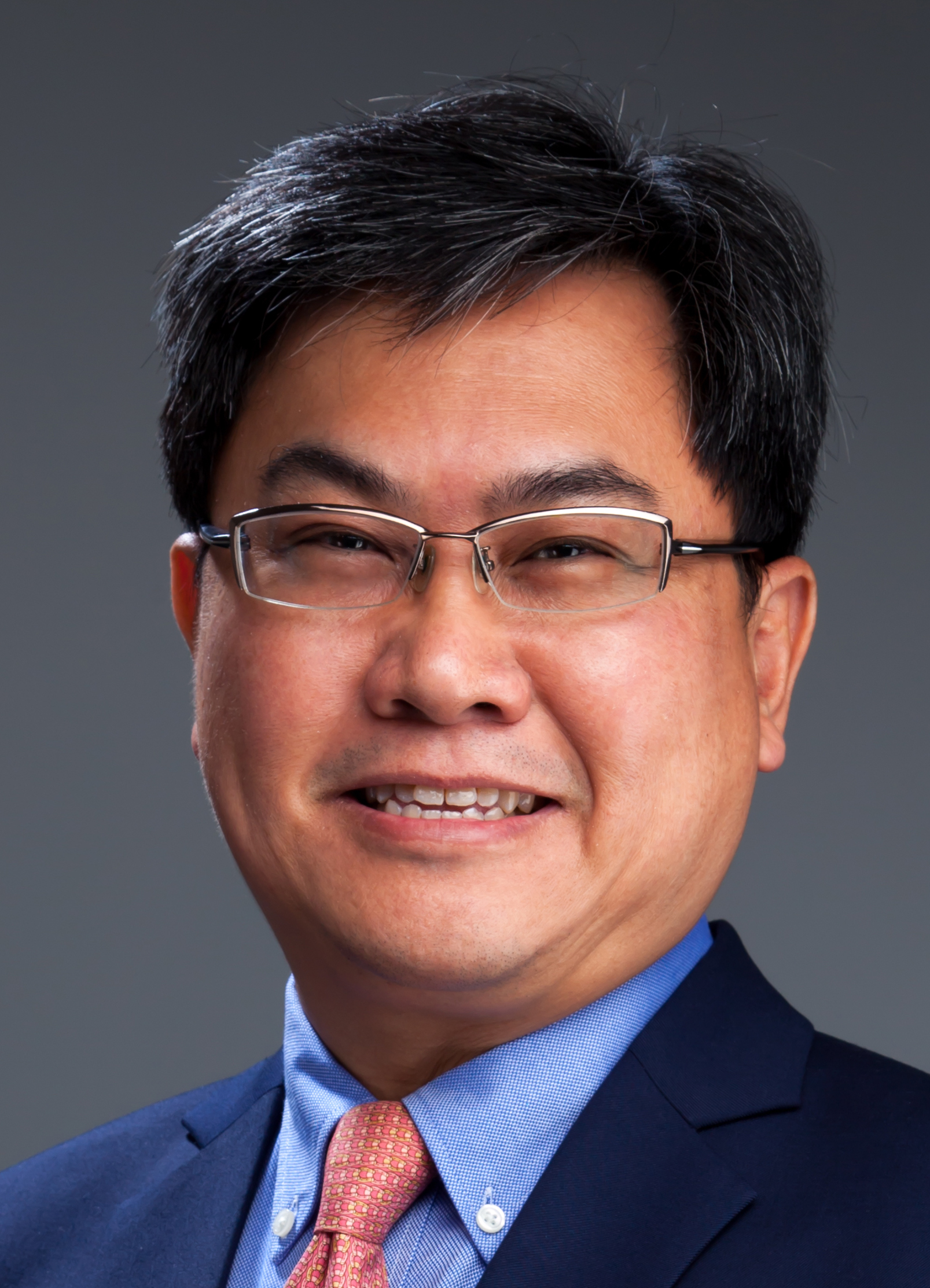 Associate Professor Philip Wong obtained his MBBS from the National University of Singapore in 1989 and is currently a Consultant Cardiologist in private practice. He is a Fellow of the Royal College of Physicians (FRCP), Academy of Medicine Singapore (FAMS), and the American College of Cardiology (FACC).

He received advanced specialist training in Cardiology at the National Heart Centre Singapore and has seen over 40,000 outpatient consults and performed more than 5,000 coronary procedures in his 26-year tenure at NHCS. He underwent subspecialty training in Interventional Cardiology at the Massachusetts General Hospital, Boston, USA. He has trained numerous fellows in Interventional Cardiology and is currently Associate Professor, Duke-NUS Graduate Medical School. He was previously an Adjunct Professor at School of Materials Science, Nanyang Technology University Singapore.

Dr Wong has a strong interest in Research, Clinical Innovation and Entrepreneurship. He was instrumental in building National Heart Center Singapore's first basic research laboratory in 2005 and planning the current research laboratories in the National Heart Research Institute of Singapore (2014). He has been the Principal investigator in numerous interventional cardiology trials and has over 65 peer-review publications in cellular therapy, medical devices, and clinical trials. He holds over ten patents in experimental cell therapy/medical devices and has foundered 2 Medical startups in Singapore.

Dr Wong believes that Digital Health, Cloud-Based Health Systems assisted by Artificial Intelligence will be the technology cornerstone in the digital transformation of affordable and efficient health care in the future, particularly from hospital-based care to community-based. The C19 disconnect between Physicians and Patients has also brought about new changes in how physicians interact while obeying Social distancing barriers. He actively promotes digital health, its interactions and innovations in the healthcare domain with fellow innovators, academics and industry partners.

Moderator's Profile:
Dr Monica Mittal, Innovation Lead, ACCESS Health International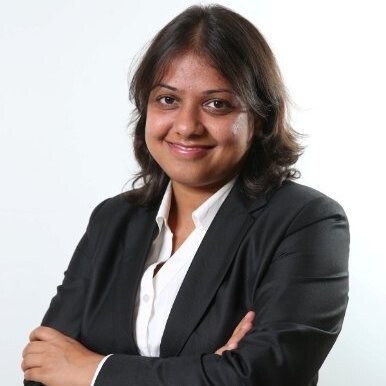 Dr Monica Mittal works as Innovation Lead at ACCESS Health International, Singapore office. She leads Fintech for health projects across six markets- India, China, Bangladesh, Malaysia, Nepal and Vietnam. She also leads the Accelerator Program for start-ups under Health Futures.

Dr Monica Mittal is a seasoned healthcare professional with 8+ years of experience spanning strategy, business development, account management and marketing across her entrepreneurship ventures, start-up experience and corporate MNC exposure in Singapore and Southeast Asia.

She is a medical doctor and MBA by education and an entrepreneur at heart, and she brings strong expertise at the intersection of healthcare, business, and technology.