Overview
The COVID-19 pandemic has forced millions of people worldwide into a lockdown situation, ushering in an era of social distancing and telecommuting. In a local context, the Singapore Ministry of Manpower urges companies to minimise socialising and adopt working from home as a default option. It has become crucial for firms to rethink their approach to the future of work. Organisations are embracing technology, digital, and Deep Tech tools to maintain business continuity as long-term remote work is likely to feature heavily in future workplaces even as the world emerges from the lockdown. Social distancing measures have demonstrated the importance of a company's IT team to operate with flexibility but made the challenges of virtual collaboration among engineers even more glaring.
Join us in this webinar where tech experts from leading companies such as Grab, Paypal, Scratchpay and Funding Societieswill discuss strategies and insights on asynchronous collaboration among engineering teams in the new era of telecommuting.
Date 1 July 2020
Time 5:30pm - 6:30pm (UTC +8)
Programme:
5:30pm - 5:40pm: Presentation on the Science of Asynchronous Collaboration
Herve Roussel, CEO and Co-founder, Quod AI
5:40pm - 6:15pm: Panel Discussion
Renu Yadav, Engineering Manager, Grab
Laurence Putra Franslay, Engineering Manager, PayPal
Nicolas Embleton, SVP of Engineering, ScratchPay
Ishan Agrawal, CTO, Funding Societies
Moderator Mark Birch, Founder, DEV.BIZ.OPS
6:15pm - 6:30pm Q&A
Speakers' Profiles:
Herve Roussel, CEO and Co-founder, Quod AI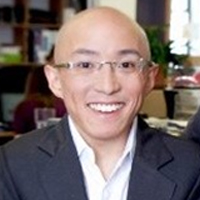 Herve is the CEO and Co-Founder of Quod AI, a Deep Learning startup scaling collaboration for large software engineering teams. He is an ex Silicon Valley CTO with over 10 years of experience building software in the US. Herve currently serves as an advisor for organisations like the IBM AI XPRIZE and PlatoHQ (along with engineering leaders from Google and Slack). He has advised dozens of universities and companies globally on their computer science and software engineering training curriculum.
Renu Yadav, Engineering Manager, Grab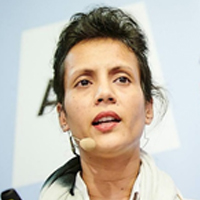 Renu is the Engineering Manager of Grab, Southeast Asia's leading super app which provides transportation, logistics and financial services. An experienced mobile engineering professional with a demonstrated history of working in the internet industry, she strongly believes in giving back to the society and has been doing so by sharing her experience and knowledge via multiple meetups and conferences.
Nicolas Embleton, SVP of Engineering, ScratchPay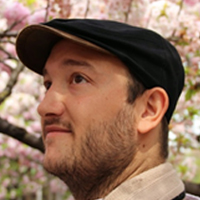 Entrepreneur, builder, and culture-focused, Nicolas has worked with people from over 30 countries and cultures. He has managed a 300+ people factory, built a 35 people strong outsourcing company, experimented with multiple startups, led Product for the first social network in Myanmar, and architected a 25-culture strong fully-distributed team. Over the years, the challenges have moved from pure engineering and architecture to management, to culture architecture. Today, he lives by the conviction that a company is a collection of individuals and that efficiency is the by-product of a great culture. Most of his time is now dedicated to culture architecture and coaching.
Ishan Agrawal, CTO, Funding Societies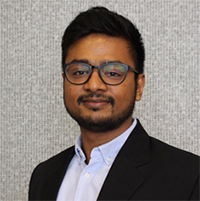 Ishan is currently the CTO at Funding Societies, the largest SME financing platform in SEA, building technology teams spread across Singapore, Indonesia, and Malaysia. Previously, he led teams and built data and tech products for Adtech, Entertainment tech, Fintech companies across Southeast Asia, India and US.
Laurence Putra Franslay, Engineering Manager, PayPal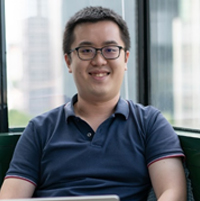 Laurence is an engineering manager at PayPal who focuses on setting up high functioning and decentralised teams. He has led and managed both Dev and Ops teams in startups and MNCs and is currently leading a team across multiple sites. Laurence strongly believes in disciplined execution and transparency in metrics. In his free time, he works on social empowerment initiatives like Project Stable Staples, IAmTalentedSG and CollaborateSG, to find ways to serve the underserved communities better.
Moderator's Profile:
Mark Birch, Founder, DEV.BIZ.OPS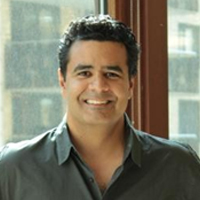 Mark is an enterprise software tech entrepreneur, business development expert and startup advisor based in Singapore and New York City. Working with C-level executives, Mark demonstrates how software developers are the key to unlocking innovation and provides advice on how to engage them. He is the founder of DEV.BIZ.OPS, which helps enterprises build thriving developer communities. He also founded the Enterprise Sales Forum, a global community of 25,000 B2B sales professionals that meet in local chapters to share ideas, network with peers, and learn new skills.