Overview
Hear from industry professionals and technical experts on why they left established corporations to venture build.
Entrepreneurship has always been a daunting endeavour, especially when it comes to the herculean task of creating a sustainable future for global good. Come hear from our speakers on what drives industry professionals and technical experts alike to pivot from established paths and venture into building technology-first companies, going to market to solve key sustainability challenges in industries like Water, Energy, and more. Programme: 05:00pm – 05:30pm: Registration & Networking 05:30pm – 06:30pm: Panel Discussion 06:30pm – 07:00pm: Networking & Refreshments
Schedule
Date: 25 Jul 2023, Tuesday
Time: 5:00 PM - 7:00 PM (GMT +8:00) Kuala Lumpur, Singapore
Location: 32 Carpenter Street, 059911
Speakers
Speaker's Profile:
Raghav Narayan, Co-Founder and CEO, Aprisium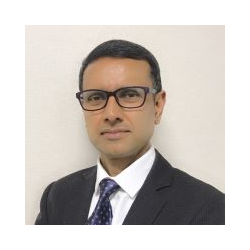 As the CEO of Aprisium, Raghav Narayan brings decades of experience in leading multinational corporations in the automotive, industrial, financial services, and technology sectors. Prior to his current role, Raghav served in senior management positions like Managing Director and VP for the Volvo Group for over 24 years, leading markets and regional positions. He has also spearheaded the rollout of a B2B SaaS enterprise startup in multiple markets across the Asia Pacific region.
Speaker's Profile:
Dr Avishek Kumar, Co-Founder and CEO, VFlowTech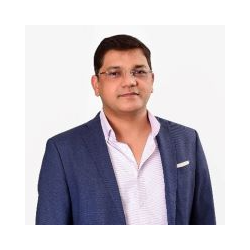 Dr. Avishek is the chief executive officer and co-founder of VFlowTech Pte Ltd. VFlowTech is a Singaporean spin-off company founded on ten years of study into the challenges of flow batteries and the creation of new uses for advanced energy storage systems. Avishek has a PhD in electrical and computer engineering from National University of Singapore and a Master of Science in microelectronics from Technical University of Munich, Germany. Dr. Avishek was one of the main developers of the high efficiency half cut PERC Mono solar modules that allowed solar PV modules to be 30% less expensive. Dr. Avishek is heavily involved in the production of various energy storage technologies and has actively contributed to the development of more than a GW of solar and energy storage projects in the area. Dr. Avishek co-founded three deep tech companies in the fields of IOT, solar energy, and energy storage, and he scaled them all.
Moderator's Profile:
Clara Chen, Co-Founding Managing Partner, Singapore Deep-Tech Alliance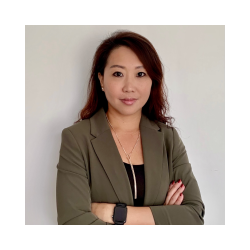 Clara is the Co-Founding Manager Partner of Singapore Deep-Tech Alliance and Investment Committee Member of Deep-Tech Venture Funds VCC. Clara has held senior positions in global conglomerates within the TMT sector between 2004 and 2013 and spearheaded discussions with policymakers in Southeast Asia on digital infrastructure and policies to pave the way for digital innovations. Clara is professionally trained in Venture Finance, Corporate Governance, and Contract and Cross-Border Business and Finance Law. An entrepreneur at heart, Clara has built and successfully exited a digital venture which was part of the Unilever Foundry in 2017.