Overview
Are you a data professional and/or interested in data science? SGInnovate and Data Council are joining forces to bring you a meetup not to be missed! The main theme will be a Data Dialogue: Understanding Users on Social Media, with a talk by Angad Singh, Data Science Manager at Twitter Singapore.
Join us this evening to learn more about understanding users through the application of data science and for the opportunity to meet like-minded individuals.
Date: 9 July 2019, Tuesday
Time: 5:00pm 7:00pm
Venue:32 Carpenter Street, Singapore 059911
Programme Details:
5:00pm 5:30pm: Welcome & Registration
5.30pm 6:00pm: Talk by Angad Singh
6:00pm 6:15pm: Q&A Session
6:15pm 7:00pm: Networking
Speaker:
Angad Singh, Data Science Manager, Twitter Singapore
Speaker's Profile:
Angad Singh, Data Science Manager, Twitter Singapore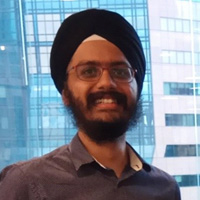 Angad is the Data Science Manager and Engineering Site Lead at Twitter Singapore. His career features a wide range of engineering experience at Skype, Twitter in Silicon Valley and Viki in Singapore. In his current role at Twitter, he has a particular interest in understanding how users use Twitter to find their interests and relevant content.