Overview
Science and technology have made giant leaps over the past decade, transforming the ways society work, live and learn. These breakthroughs in research have the potential to be utilised for environmental, social and economic good. They are the solution to the many severe problems faced by the world, such as the 17 Sustainable Development Goals. However, the adoption of new sciences and technologies bring about new challenges and questions; such as governance, privacy and ethics.
In this conversation, Dr Cathy Foley, Chief Scientist of CSIRO will be presenting on Science for Good followed by an intimate panel discussion moderated by SGInnovate on how governments, corporates and academia can work together to advance Science for Good.
Date 24 February 2020, Monday
Time: 6:30pm - 8:30pm
Venue 32 Carpenter Street, Singapore 059911
Speaker:
Dr Cathy Foley, Chief Scientist, CSIRO
Moderator: Steve Leonard, Founding CEO, SGInnovate
Programme Details:
6:30pm - 7:00pm Registration
7:00pm - 8:00pm: Panel Discussion and Q&A
8:00pm - 8:30pm Networking
Speaker's Profiles:
Dr Cathy Foley, Chief Scientist, CSIRO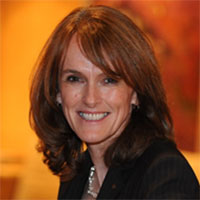 Dr Cathy Foley, CSIRO Chief Scientist, has made distinguished contributions to the understanding of superconducting materials and to the development of devices using superconductors for several applications including to detect magnetic fields and locate valuable deposits of minerals. She is also the Chair of the Australian National Fabrication Facility Victorian Node Collaboration Committee and the ARC Steel Hub Advisory Committee as well as sitting on several other committees and boards. She has made significant contributions to the scientific community as president of several scientific societies and as a member of committees such as PMSEIC advising the government on scientific and technological matters. She was awarded the `Woman of the Year' by the NSW Government in 2013 and the International IEEE Award for Continuing and Significant Contributions to Applied Superconductivity 2014. In 2015 she was awarded the Clunies Ross Medal of the Australian Academy of Technological Science and Engineering and Australian Institute of Physics' Outstanding Service to Physics Award. As a leader in CSIRO, she is working to help Australia to transform to be globally competitive and sustainable by engaging with Australian researchers, the government and industry to assist with the translation of research for a healthy and sustainable Australia that is also economically successful.
Moderator's Profile:
Steve Leonard, Founding CEO, SGInnovate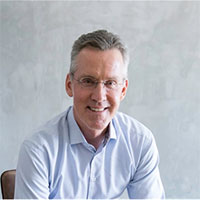 Steve Leonard is a technology-industry leader with a wide range of experience, having played key roles in building several global companies in areas such as Software, Hardware and Services. Although born in the US, Steve considers himself a member of the larger global community, having lived and worked outside the US for more than 25 years.
In his current role as the Founding Chief Executive Officer of SGInnovate - a private limited company wholly owned by the Singapore Government - Steve has been chartered to lead an organisation that builds 'deep-tech' companies. Capitalising on the science and technology research for which Singapore has gained a global reputation, Steve's team works with local and international partners, including universities, venture capitalists, and major corporations to help technical founders imagine, start and scale globally-relevant early-stage technology companies from Singapore.
Prior to his role as the CEO of SGInnovate, Steve served three years as the Executive Deputy Chairman of the Infocomm Development Authority (IDA), a government statutory board under the purview of Singapore's Ministry of Communications and Information. In that role, he had executive responsibility at the national level for various aspects of the information technology and telecommunications industries in Singapore.
Steve serves on the advisory boards of a range of universities and organisations in Singapore. He also serves as an Independent Non-Executive Director at Singapore Post Ltd (SingPost), a global leader in e-commerce logistics; and AsiaSat, a Hong Kong Stock Exchange-listed commercial operator of communication spacecraft.