Overview
With the rise of the digital economy, countries are increasingly powered by more Artificial Intelligence (AI) as the technology permeates every industry and much of human activity. AI can boost efficiencies, performance and productivity in various ways. And in a country like Singapore with a small and ageing workforce, Singapore has to tap on AI and automation to preserve its competitive advantage over other economies.
At SGInnovate, much of our work is to connect Singapore with the global AI R&D ecosystem to learn how we can better harness this technology for next-generation intelligence and decision making. Canadian research institute, Mila, joins us in this session to share how they have been translating their research to real-world applications.
Founded in 1993 by Turing Award Laureate, Professor Yoshua Bengio, Mila's mission is to be a global pole for scientific advances that inspires innovation and the development of AI for the benefit of all. Its industry-oriented team of applied machine learning experts aims to tackle some of the hardest AI projects where the industry might not already have a direct solution. This talk will discuss Mila's collaborative approach of working with its partner organisations and some of its past and current AI use cases.
Date: 6 August 2020, Thursday
Time 10:00am - 11:00am (Singapore Time / UTC+8)
Programme:
10:00am - 11:00am Presentation on Applied AI From Academia to Industry
Joumana Ghosn, Director of Applied Research Team, Mila
Frederic Laurin, Director of Partnerships, Mila
Speakers' Profiles:
Joumana Ghosn, Director of Applied Research Team, Mila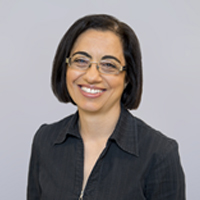 With more than 20 years of experience in deep learning, Joumana Ghosn is Director of the Applied Research Team at Mila. In 2002, she obtained a Doctorate in Computer Science (Machine Learning) from the Universit de Montral, under the supervision of Professor Yoshua Bengio. She then developed an expertise in natural language understanding, particularly in Nuance Communications, when she led a team of deep learning researchers dedicated to the creation of virtual assistants and computer-assisted clinical documentation improvement.
Frederic Laurin, Director of Partnerships, Mila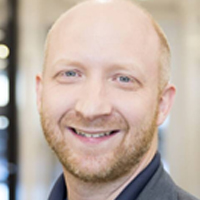 A trained actuary with ten years of experience in finance and working with startups in Africa and North America, Frederic developed a passion for AI and pursued a Master's in Machine Learning at Mila. In his role in Mila's Partnerships Team, he has had the privilege to interact with some of the most recognisable companies in the world to discuss fundamental and applied AI research projects.