Overview
Talent for technical leadership roles is growing in demand as companies and successful adopters of tech are increasingly building internal teams rather than relying on external vendors. And to stand out as a successful leader, one's mindset and the need to be open and think about inclusion and diversity are essential because diverse teams create more innovative solutions.
At this second IEEE Women in Engineering (WiE) Singapore Networking Night series, our panel of speakers from diverse backgrounds will discuss the critical factors in acing leadership roles in tech. This event is part of a series of fun and engaging themed evenings to not only network with wo(men) engineers but to also support and foster the community. This forum is open to everyone committed to building a gender-equal workforce.
About IEEE WiE
IEEE WiE is a global network of IEEE members and volunteers dedicated to promoting women engineers and scientists, and inspiring girls around the world to follow their academic interests in a career in engineering and science.

About IEEE
IEEE is the world's largest technical professional organisation dedicated to advancing technology for the benefit of humanity.
Date:14 November 2019, Thursday
Time 5:00pm - 7:00pm
Venue:BASH, Level 3, 79 Ayer Rajah Crescent, Singapore 139955 via Lift Lobby 3
Speakers:
Dr Joydeep Sarkar, Chief Analytics Officer, Holmusk
Surbhi Singh, CEO & Co-Founder, FireVisor Systems
Dr Jayantika Soni, CTO & Co-Founder, Resync Technologies
Dr Kakanga Moses, CTO & Co-Founder, RECORNEA and Volunteer, Bio-Tech Commune
Moderator Randi Sumner, Senior Director of Strategy & Entrepreneurship, IEEE
Programme Details:
5:00pm - 5:30pm: Registration
5:30pm - 6:30pm Panel Discussion and Q&A
6:30pm - 7:00pm Networking
Speakers' Profiles:
Dr Joydeep Sarkar, Chief Analytics Officer, Holmusk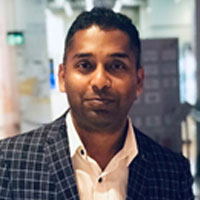 Dr Joydeep Sarkar is a trained biomedical researcher with an equal focus on cell and molecular biology, and mathematics. He spent a better part of the last decade pioneering predictive tools for clinical trials, translational research, clinical decision support and smart medical devices. His experience spans acute and chronic immune diseases, metabolic diseases and infectious diseases, working with top ten Pharma companies and Key Opinion Leaders globally. As the Chief Analytics Officer of Holmusk, he spearheads the data strategy for the next generation of RWE products and services. Bringing his deep experience, Joydeep and his team of data scientists are working towards creating a unique blend of analytics for real-world evidence, generating insights for R&D of drug development to treatment decisions and patient management.
Surbhi Singh, CEO & Co-Founder, FireVisor Systems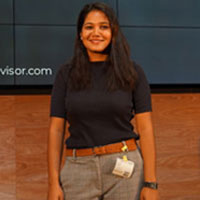 Surbhi Singh has two award-winning engineering projects under her belt and has built automation systems for semiconductor and memory giants that saved them thousands of unproductive work hours. She has a Master's in Engineering from the National University of Singapore and has extensive experience in manufacturing and industrial automation from working for industry giants like Micron and Seagate. Surbhi is now the CEO of FireVisor Systems.
FireVisor provides an AI-powered software platform that understands manufacturing data to reduce the cost of product failure. FireVisor is on the journey of creating self-aware factories, helping leading giants in high volume manufacturing save billions of dollars each year.
Dr Jayantika Soni, CTO & Co-Founder, Resync Technologies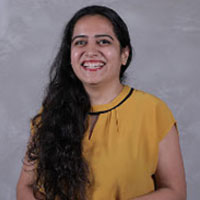 Dr Jayantika Soni is the Chief Technology Officer & Co-Founder of Resync Technologies, an early-stage startup in the domain of intelligent energy management. Since late 2017, she and her team at Resync are making power systems with renewables more efficient by advanced control and machine learning algorithms. She holds a PhD in Electrical Engineering from the National University of Singapore and a Bachelor's from the Indian Institute of Technology (BHU), Varanasi.
Dr Kakanga Moses, CTO & Co-Founder, RECORNEA and Volunteer, Bio-Tech Commune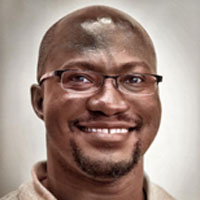 Dr Kakanga Moses is the Co-Founder and CTO of RECORNEA Pte, a MedTech company developing devices in the ophthalmology space. Moses received his PhD in Biochemistry from the National University of Singapore. Prior to that, he worked as a Laboratory Technologist at the Uganda Virus Research Institute where he was part of a team that conducted clinical trials for medical devices and biopharmaceuticals. Moses is also a volunteer at Bio-Tech Commune, a network that seeks to connect young science entrepreneurs with established science entrepreneurs for mentorship.
Moderator's Profile:
Randi Sumner, Senior Director of Strategy & Entrepreneurship, IEEE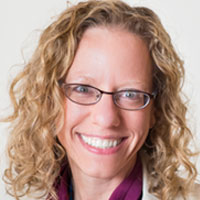 Randi Sumner has almost thirty years of experience shepherding membership organizations in a wide variety of industries towards success. She has worked with non-profit organizations ranging from those with virtually no staff and minimal budget to those with approximately 1,000 employees and half a billion in revenue. Randi has led numerous strategic business development initiatives at IEEE, servicing over 430,000 members of both IEEE and its more than 50 Technical Communities since 2007.
Throughout her career, Randi has successfully envisioned and initiated new, uncharted and profit-driven 'bootstrap startup' projects within a wide variety of mission-driven associations. The impact of her role in several projects helped to transform business models as well as drive energy into stagnant membership or revenue concerns.
She currently holds the position of Senior Director, Strategy & Entrepreneurship at IEEE, the world's largest technical professional society, where she spearheaded the launch of IEEE's Entrepreneurship initiative. This first-of-its-kind IEEE initiative inspires a global community for technology founders, engineers working in startups, as well as the vendors and funders helping to scale these businesses. Her efforts have brought IEEE's global resources to engineering-driven entrepreneurs while inspiring new resources, event innovations, virtual communities, and an IEEEtv video channel dedicated to startups.
Randi brings to her leadership perspective the knowledge and wisdom acquired as the Chief Staff Executive of the New Jersey Society of Association Executives - an organization that serviced Non-Profit Professionals in New Jersey before its 2010 merger with another regional group into the Mid-Atlantic Society of Association Executives. Before that, she served as Deputy Executive Director of the New Jersey Apartment Association when during that tenure, the association doubled in both staff and budget. Randi has also served as a Strategic Planning Facilitator with Tecker Consultants. In addition to her executive skills, she has been a business development consultant, career and presentation coach, as well as a professional speaker.
Sumner is a Certified Association Executive (CAE) and a cum laude graduate with an Honours thesis on non-verbal communication from Brandeis University.