Back to all blogs
Boarding Soon: How Deep Tech Can Jumpstart Post-COVID Travel
The coronavirus may continue to mutate, but companies can evolve and take calculated risks to revive the travel and tourism industry.
Mobility and transportation are at the core of how we live our modern lives. But the ability to cross borders efficiently means that infectious pathogens spread as fast as we do. This is how the COVID-19 pandemic started and reached over 150 countries in a matter of weeks.
Many industries were affected, but the pandemic was felt most profoundly by the travel, tourism and hospitality sector. The UN World Tourism Organization (UNWTO) confirmed that 2020 is the "worst year on record", with international arrivals dropping by -74 per cent or 1 billion people less compared to 2019. The Asia-Pacific region recorded the largest decrease in arrivals at -84 per cent or 300 million fewer. The Singapore Tourism Board reported that visitor arrivals fell by 85.7 per cent in 2020 while tourism receipts declined by 78.4 per cent to S$4.4 billion in the first three quarters of 2020.
One year into this global crisis, governments and authorities remain firm about keeping most borders closed as we see new COVID-19 variants appear. Fortunately, global Deep Tech leaders such as IBM and Lufthansa Innovation Hub are working on solutions that can make travel safer in a post-COVID world, as shared in a recent SGInnovate panel on the subject. The coronavirus may continue to mutate, but companies can evolve and take calculated risks to revive the travel and tourism industry.
Challenges in building back trust in travelling
The COVID-19 virus remains a health risk until it is completely eradicated. Different public and private sectors can drive home messages about how they manage risks collectively through coordination and digital technologies. Here are some challenges in post-COVID travel:
Challenge: How can we convince people about manageable risks in travelling?
When borders closed, some companies had to accelerate their digital transformation by adopting contactless technologies and online customer management to lessen face-to-face interactions — the most common mode of transmission of COVID-19.
In late 2020, several groups launched global digital health passes or vaccine passports. A digital health pass streamlines the process of showing authentic medical and travel documents, which are accessible and verifiable by health and travel authorities.
In Singapore, SGInnovate partnered with Accredify, a local technology provider that creates blockchain-based digital certificates, in developing one of the world's first Digital Health Passports. Initially used to facilitate the re-entry of migrant workers into the workforce, Accredify is partnering with IBM to scale the solution beyond Singapore and into the broader Asia-Pacific region.
Two other similar initiatives include the CommonPass initiative and the IATA Travel Pass. CommonPass is a collaboration between the World Economic Forum and the Commons Project; the latter is a product of the International Air Transport Association (IATA). One company successfully trialled the CommonPass with customers in early 2021 with its international repatriation flight from Frankfurt to Darwin.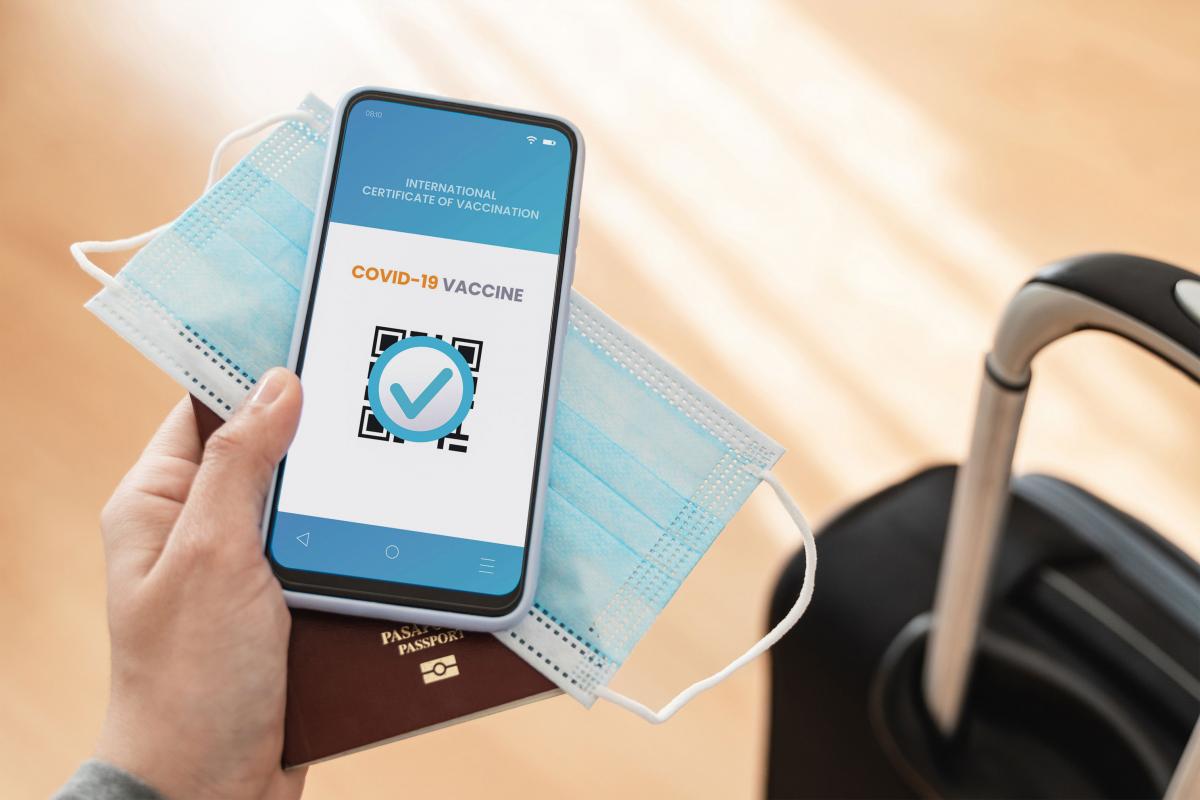 Developers of digital health passes face the challenge of accommodating countless legal jurisdictions worldwide. "To be made valuable to users, credentials need to be accepted at check-in, upon arrival by border control agencies and more," said Dakota Gruener, Executive Director of ID2020 Alliance, an organisation that advocates for digital IDs. "We can get there — even with multiple systems — as long as solutions adhere to open standards and participate in a common governance framework."
As with other digital solutions handling personal data, concerns around Data Privacy and Cybersecurity abound. A study in 2015 showed that the motivation for health data breaches could range from financial gain (committing fraud or selling packaged identities) to the "challenge of defeating a security system." The Good Health Pass Collaborative encourages developers and stakeholders to ensure that solutions are inclusive, interoperable and trustworthy while allowing users to control their own data.
Christine Wang, Managing Director of Lufthansa Innovation Hub, added that people's longing to connect and travel is likely greater than their fear of catching the virus, especially after the year-long lockdown. The challenge is to create solutions that inspire confidence, trust and usage among travellers in a post-COVID world.
Challenge: How can we provide a frictionless flow of people in and out of travel hubs?
Travellers may be more open to sharing their personal data for a smooth check-in process. A survey done by The Vacationer found that 73.6 per cent of Americans would use a COVID-19 health passport or app so airlines and border authorities can check their vaccination status and test results.
According to SITA's Air Transport IT Insights report, touchless technology remains a high investment priority for airlines and airports from 2021 to 2023. When customers trickle in, they can expect to see travel-related innovations like touch-free check-in kiosks and contactless shopping and payments.
AI technologies may also help in crowd management. Zensors, a startup that spun out of Carnegie Mellon University, created a technology that converts existing CCTV cameras into visual sensors that can count people or cars or assess cleanliness without any additional hardware installation. This means transport hub managers can save on costs while making their operations more efficient.
Challenge: How can we create great experiences without compromising people's safety?
As an industry dependent on travel, the meetings, incentives, conferences and exhibitions (MICE) sector had to quickly switch to doing business online to survive. Rizwan Hazarika, Chief of Digital and Technology Office of SingEx-Sphere Holdings, shared that even when this pandemic is over, "we don't see the digital or virtual events going away because they have created new opportunities for attendees to connect across geographies." Thanks to insights collected from their virtual platforms, event managers and similar service providers are learning more about their audiences, exhibitors and partners like never before.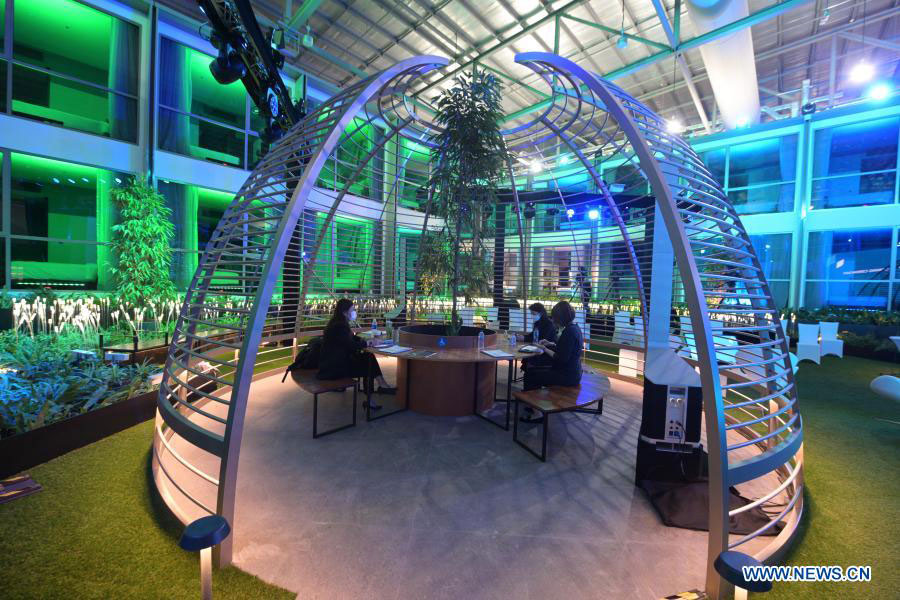 Beyond virtual conferences, it is still possible for people to connect in a post-COVID world. [email protected], the world's first quarantine-free international business travel bubble, was launched by Singapore in February 2021. It is a futuristic hybrid model where multiple sectors — healthcare, transportation and travel, hospitality, and business — can create a comfort zone for people to conduct business face-to-face safely.
Deep Tech can unlock opportunities to jumpstart post-COVID travel
As the public and private sector gather more data from travellers, more opportunities can be unlocked from consumer analysis for both personalised offers or industry-changing solutions. It is crucial to invest in Cybersecurity as much as in Deep Tech innovations to make people feel safe physically and secure digitally as they venture out in the world again.
Learn more about how Deep Tech helps solve some of the world's most pressing challenges by attending SGInnovate's upcoming events or exploring careers in this field.