Mentoring in the Tech Space
Presented by Asia Institute of Mentoring
Partnered with SGInnovate
As a follow-up from the hugely successful launch of the Asia Institute of Mentoring (AIM) back in January, AIM and WholeTree Foundation are bringing you this event on Mentoring in the Tech Space, in partnership with SGInnovate, to explore how mentoring plays an ever-more critical role in helping visionary tech founders build successful next-generation companies.
There's no place where this is truer than in the tech space we live in, which is volatile, uncertain, complex and ambiguous (VUCA), and where tech is increasingly a force of disruption. In order to thrive in these highly disruptive times, a fundamentally different kind of entrepreneurial leadership — those who are adept at leading agile transformations, is needed. These leaders require three new sets of capabilities for agile transformations:
1. To transform themselves to evolve new personal mindsets and behaviours.
2. To transform their teams to work in new ways.
3. To build capabilities that transform the organisation by building agility into the design and culture of the whole enterprise.
"There is a simple strategy that typically gets overlooked that can increase your startup's chances of success more than anything else: working with a mentor."
- Meghan Larson, Forbes.com
Date: 2 April 2019
Time: 5:30pm – 8:00pm
Venue: BASH, Level 3, 79 Ayer Rajah Crescent, Singapore 139955
Programme Details:
5:30pm – 6:00pm: Registration
6:00pm – 6:40pm: Introduction to Mentoring from the Inside Out
6:40pm – 7:30pm: Panel Discussion on Mentoring in the Tech Space
7:30pm – 8:00pm: Networking
Speakers:
Kam Weng Goh, Mentor, Asia Institute of Mentoring
Shao-Ning Huang, Partner & Chief Angel, AngelCentral
Anuj Jain, Co-Founder & CEO, Startup-O
Dr. Virginia Cha, Professor-in-Residence, Platform-E
Christina Teo, Founder, she1K
Speaker & Moderator:
Yen-Lu Chow, Co-Founder, Asia Institute of Mentoring
Speakers' Profile:
Kam Weng Goh, Mentor, Asia Institute of Mentoring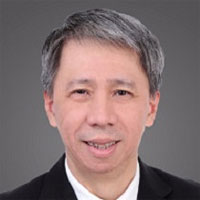 Kam-Weng Goh is a seasoned executive with experience in People Development, Senior Management, Customer Service and Technical Support throughout Asia Pacific, the Emerging Markets, Europe, the North and Latin American regions. He has also extensively coached and mentored people from around the world. He has worked in companies such as Singapore Airlines, IP Sharp, Abacus Distribution Systems, Sun Microsystems and Oracle Corporation.
Shao-Ning Huang, Partner & Chief Angel, AngelCentral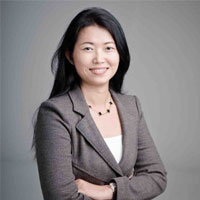 As a fresh graduate back in 2000, Shao-Ning Huang started her first business, JobsCentral. She is determined about maintaining processes and particular about doing things for the right reasons. Since JobsCentral's exit, her life focus has been to be relevant and pay it forward. Shao-Ning has been actively advising deep tech startups and social entrepreneurs. Additionally, she acts as a peer-mentor to many women and is a wife and mom to four boys. In the family angel/PE portfolio, Der Shing, her husband, and she have invested in more than 22 startups (six of which are led by women CEOs) and seven Venture Capital investments.
Anuj Jain, Co-Founder & CEO, Startup-O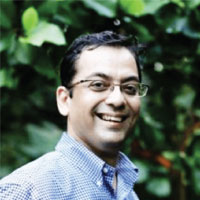 Anuj Jain is passionate about entrepreneurship and its power to create lasting value. He is a strong proponent of the 'Pay it Forward' philosophy and actively shares his knowledge and experience with brave young startups. Anuj has deep Go-To-Market know-how across 14 Asian markets from Japan to Jakarta. He gained a wealth of experience in his career spanning across FMCG companies like Procter & Gamble, Glaxo Smithkline Beecham, WIPRO, BIC. He was also involved in the successful scaling of a Jungle Venture investee startup in the F&B SaaS domain.
Dr. Virginia Cha, Professor-in-Residence, Platform-E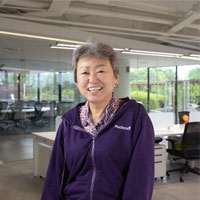 Dr. Virginia Cha is an educator, mentor, and angel investor in Singapore's entrepreneur ecosystem with more than 37 years of professional experience in technology companies and new ventures. In her multi-faceted industry career spanning across multiple countries, Virginia was the Director of Advanced Technology at a U.S. multinational technology company, the First Technology Transfer Officer (Infocomm) for the Republic of Singapore, Co-founder and CEO of multiple venture-funded and hi-tech companies with successful exits on NASDAQ and HKSE, Chief Representative of Private Equity Fund with holdings in technology ventures and science park property interests, Founder and Serial Entrepreneur in multiple ventures in China and Singapore. Virginia's book, 'Asia's Entrepreneurs Dilemmas, Risks and Opportunities (Routledge)', was published in 2013 and is a "must read for those interested in knowing a slice of Singapore's recent entrepreneurial history." Virginia also served on the World Economic Forum's Global Future Council on Systems and Platform (2016-2018).
Christina Teo, Founder, she1K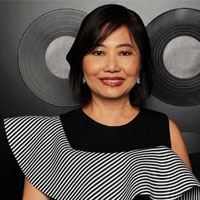 Christina Teo is a tech and telco veteran, as well as the founder of she1K – the 1,000 C-level corporate women who will make up the world's first corporate angel network of high-ranking women. Christina has 22 years of experience in market research, e-commerce, sales, marketing and general management in the IT, mobile communications and dotcom industries. She also has five years of coaching and consulting experience in skincare retail, fashion merchandising and online portals.
Speaker & Moderator's Profile:
Yen-Lu Chow, Co-Founder, Asia Institute of Mentoring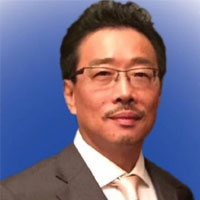 Yen-Lu currently serves on board several startup ventures and actively advises others, especially in the social space. He also serves in government advisory panels for innovation and lends a hand to bring national level R&D projects to commercialisation. With the launch of his family's non-profit and other social initiatives, Yen-Lu now devotes most of his time serving the society as well as the nation in his various capacities.
Topics: Startups
You may also like the following: