Supply Chain Digital Transformation: Enhancement of Supply Chain Visibility for the Post-COVID-19 World
Monday, July 13, 2020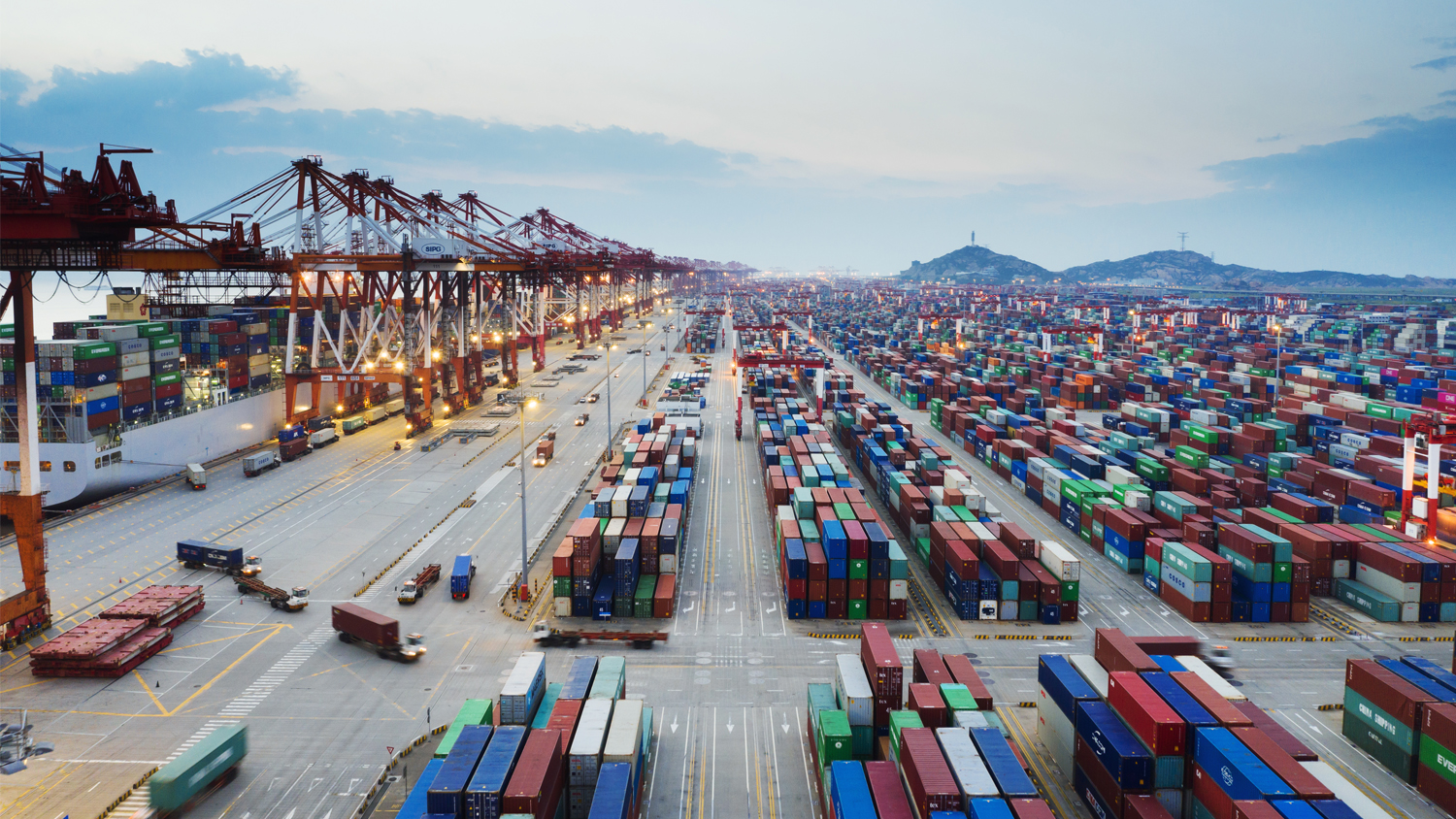 Topics: AI / Machine Learning / Deep Learning, Blockchain, Investments, SGInnovate Insights, Startup and Corporate Open Innovation
Industry: Logistics & Supply Chain
Across the world the COVID-19 pandemic has exposed inequalities between the haves and have-nots. Nowhere is this clearer than in supply chain management. Many companies with global footprints have been caught flat-footed, unable to adjust to the sudden factory closures and supply chain disruptions that began in China at the start of the year. Close to three-quarters of U.S. businesses have experienced supply chain disruption as a result of the outbreak, according to a survey by the Institute for Supply Management (ISM).
Their primary COVID-related supply chain challenges stem from: lack of flexibility of sourcing and supply chain networks; longer lead times; lack of production operating capacity flexibility for manufacturers/suppliers; lack of logistics cross-border capacity; delays in loading, moving, and receiving orders; inventory shortages; and uncertainties in future customer demand, and sequencing of demand, across a myriad of products.
Supply chain visibility have been able to proactively rework their supply chains. "In the first few weeks of January 2020," according to a commentary in the Harvard Business Review, "companies that had mapped their supply chain already knew which parts and raw materials were originating in the Wuhan and Hubei areas and, as a result, could bypass the frantic hunt for information and fast-track their responses."
A multi-year, supply chain digitisation process has well prepared a leading global F&B retailer for this pandemic, according to the firm's global supply chain operations director. "Supply Chain Visibility and transparency, up to our Tier-3 suppliers, have helped us weather this disruption."
Supply chain visibility has provided these firms with an early-warning capability, and to some extent, supported prescriptive decisions, for COVID-related disruptions. But what exactly does supply chain visibility today entail? And how do companies go about improving it while contending with tightened budgets amid (likely) the worst economic downturn since the Great Depression?
This article features two companies' supply chain digital transformation.
DiMuto
Californian oranges, lemons and grapefruits are finding eager new buyers across Asia and the world, all thanks to supply chain visibility technology from DiMuto, a Singapore-based startup that helps agrifood players digitalise their supply chain.
At Fancher Creek Packing, a family-run outfit in the fertile San Joaquin Valley, DiMuto's DACky (Digital Asset Creation) device, hovering above the production line, seamlessly snaps image of fruits in cartons as they roll through. DACky, an IoT device, works in concert here with DiMuto's artificial intelligence (AI) engine, which is overlaid to provide a scoring on each carton to ensure that it meets the requirements set by the buyer. Within seconds every fruit and every carton has a unique QR code and "digital identity", which can then be associated with traditional trade information such as purchase orders and shipping documents on DiMuto's blockchain-powered platform.
Wholesale buyers and traders in Asia can thus track any item through its entire supply chain journey, with clear oversight on food safety, security and provenance. Fresh produce trade disputes—for instance a buyer not receiving the specified product—can typically lead to losses of 5-10% of every order.
"The custody of truth and the burden of proof had become a problem [in the produce trade]," says Gary Loh, DiMuto's founder and CEO. "The custody of truth is now on the blockchain, and so the burden of proof is now not on one [party] or the other. Yet DiMuto can solve more than just fresh produce disputes. This accountability and traceability for each fruit—from farms, packing facilities, cold chain to distribution channels and end consumers—can potentially deliver far greater benefits to the global agrifood industry.
The UN Food and Agriculture Organization (FAO) reckons that one-third of the food produced annually for humans is lost or wasted. DiMuto's end-to-end, 24/7 visibility system could mitigate this by enabling agrifood traders to penetrate new markets, and also helping them redirect supply to demand effortlessly and dynamically—market rewiring that is all the more pressing, as we've seen, during a pandemic.
DiMuto has to date identified, classified, tagged and tracked over 30m fruits (worth over US$100m). Its global network stretches from Asia to Latin America. Its future plans include leveraging its supply chain data to pivot into financial services and trade financing—it has already helped finance the sale of over US$2m worth of durians from Thailand to China. Durian consumers may be a rare breed, but DiMuto might help find every last one.
PROWLER.io
Artificial intelligence (AI) is widely known for leveraging big data and deep learning to aid in perception, for instance helping an autonomous vehicle identify a dog on the road. That approach—a system educating itself with vast quantities of data—also enabled Google's AlphaGo to beat a human at the board-game Go in 2016.
In reality, AI encompasses a broad array of machine learning techniques, including some adept at working with less data. This is the premise behind PROWLER.io, a UK-based firm whose AI Decision Engine employs a unique combination of sophisticated probabilistic modelling and decision-making libraries that empower businesses to use readily available data to make better decisions.
Consider the Decision Engine's impact in the logistics sector. PROWLER.io recently worked with a leading pooled pallet company that every day has to decide how many trucks to send to each retail customer for pallet collection. Send too many trucks, and transportation costs rise with too few pallets available for pickup. Send too few, and pallets sit idle, wasted assets that could have been used elsewhere in the supply chain. A default big data "solution" to this challenge would be to physically tag and track every single pallet and allocate resources based on analysis of the millions of data points—a cost prohibitive investment for an asset of this nature.
Fortunately, the PROWLER.io Decision Engine offered a cost-effective, data-efficient solution to improve pallet collection accuracy. The historical data set available included the status of previous collection attempts, marked either as "failure" or "success". A failed collection means fewer pallets were available than expected, and a successful collection means at least as many pallets were. With this available data PROWLER.io was able to simulate a range of scenarios from which the decision maker could choose, based on their domain expertise.
Using this approach, PROWLER.io identified an opportunity for the customer to reduce failed collections by 33%, resulting in the potential to significantly improve pallet utilisation and reduce transportation costs. "We are approaching decision-making in a practical and novel way that empowers people in businesses to make better decisions with data available in the moment," says Vishal Chatrath, co-founder and CEO of PROWLER.io. "Unlike traditional approaches to AI which rely on vast static data sets, we have developed a decision-making engine which can train on readily available data, adapt to uncertainty and act in real-time."
PROWLER.io technology is sector agnostic and it is currently diversifying from supply chain and finance to other sectors. The company is creating a new paradigm for decision-making in business. As a result, AI is now no longer just for huge conglomerates with massive data sets and hefty computing horsepower tackling a narrow set of problems. Instead, through solutions like the PROWLER.io Decision Engine, AI is also accessible to businesses with limited, sparse or incomplete datasets, even if they lack the time or expertise to prepare them. This enables decision-makers to draw upon new tools and techniques to address a far greater range of real-world challenges.
This article features two of our portfolio companies— DiMuto and PROWLER.io. Download our Supply Chain Digital Transformation: Enhancement of Supply Chain Visibility for the Post-COVID-19 World Insights Paper for a more complete landscape of supply chain visibility.

Topics: AI / Machine Learning / Deep Learning, Blockchain, Investments, SGInnovate Insights, Startup and Corporate Open Innovation
Industry: Logistics & Supply Chain


Share this with your network!