The State of Medical Device Interoperability in APAC [Online Event]
Presented by SGInnovate
Partnered with Asia Pacific Medical Technology Association (APACMed)
Interoperability is probably the biggest challenge for APAC.
Medical device interoperability is the ability to safely, securely, and effectively exchange and use information among one or more devices, products, technologies, or systems. However, health data interoperability across vendors and borders is far from being reached. In hospitals today, more than ever, patients are treated with as many as a dozen medical devices in a typical intensive care unit, including defibrillators, electrocardiographs, vital sign monitors, ventilators and infusion pumps. These devices are often from different manufacturers and not connected, requiring a costly and complex IT infrastructure – and introducing the potential for miscommunication that could lead to adverse events.
While there has been progressing made on interoperability standards, the healthcare industry continues to fall short on the adoption of those standards when they exist.
What is the current state of medtech interoperability in the APAC region?
What are the key challenges and limitations of interoperability in hospitals?
What role can the MedTech industry play to help to address the highest priorities?
We will address these questions in a panel discussion with Dr Adam Chee from HL7 Singapore (International Standard Organisation), Dr Aung, Deputy Chief Medical Informatics Officer of Tan Tock Seng Hospital, Mr Danny Van Kersschaver, Director System Centre System Solutions of Dräger Singapore, and Ms. Ivy Teh, Global Managing Director, EIU Healthcare and Clearstate Managing Director.
Date: 12 May 2020
Time: 11:00am – 12:00pm (UTC+8)
Programme:
11:00am – 11:10am: Presentation by Dr Adam Chee
11:10am – 12:00pm: Panel discussion and Q&A
Speakers:
Dr Adam Chee, Chairperson, HL7 Singapore (International Standard Organisation)
Dr Aung Myint Oo @ Ye Jian Guo, Deputy Chief Medical Informatics Officer, Tan Tock Seng Hospital
Danny Van Kersschaver, Director System Centre System Solutions, Dräger Singapore
Moderator: Ivy Teh, Global Managing Director, EIU Healthcare and Clearstate Managing Director
Speakers' Profiles:
Dr Adam Chee, Chairperson, HL7 Singapore (International Standard Organisation)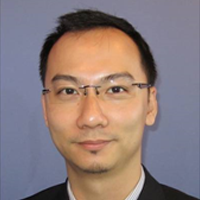 Dr Adam CHEE is a convergence scientist familiar with Health(Care), Informatics, Innovation, Technologies and (equally important,) the Business aspects of the ecosystem while serving as a coach & conduit between various key opinion leaders & stakeholders, engaging at operational, strategic and government levels as well as developing commercial relationships with global firms and local startups in the utilisation of Health Informatics and Digital Health as an enabler in addressing the challenges of new and existing models of health(care).
Bringing years of experience and expertise in strategy & operations, technology & workflow advisory, implementation & adoption of solutions across the Asia Pacific and the Middle East, Adam had a successful career in the IT industry before venturing into Health Informatics in 2002, where he works across the healthcare ecosystem, including the primary care sector, private & public tertiary hospitals, research institutes, government health agencies and NGOs across the globe.
Adam serves on several relevant committees including (but not limited to):
Chairperson, Health Level Seven (HL7) Singapore
Founding Executive Council Member, Health Level Seven (HL7) Asia
Founding Co-Chair, HL7 Korea-Singapore Research & Innovation Alliance (HKSRIA), Korea
Past President, Association of Medical & BioInformatics Singapore (AMBIS), Singapore
Member, Special Committee (Health Information System Benchmarking), MOH, Malaysia
National Delegation Member (Singapore) to the International Standards Organization (ISO) TC215
Member, Roster of Experts (Digital Health) at the World Health Organization (WHO)
His unique background includes working in business, market development and product management with established MNCs including Agfa HealthCare, CrimsonLogic; innovative startups and leading the Health IT & Medical Imaging practice within Frost & Sullivan Asia Pacific, consulting for ministries of health as well as fortune 500 companies like GE, Phillips, TNT and Sony. Adam also 'earned his stripes' as an industry pioneer, implementing and managing clinical information solutions during his tenure with Singapore Health Services (SingHealth).
A firm believer of lifelong learning and interdisciplinary approaches thru multiple specialisations, Adam stays relevant through continuous professional development in diverse disciplines. He holds graduate degrees in Health Informatics, Computing, Public Health and Business Administration.
A recognised Subject Matter Expert, Adam serves as an Expert (Digital Health) with WHO. He holds faculty positions with institutes of higher learning in the region, including a Visiting Professorship with Taipei Medical University, has published three books, numerous articles and frequently advises + speaks at international conferences (including HIMSS, Harvard etc.). Adam is a Fellow of HIMSS (FHIMSS), Australasia College of Health Informatics (FACHI) and Royal Society of Public Health (FRSPH).
Dr Aung Myint Oo @ Ye Jian Guo, Deputy Chief Medical Informatics Officer, Tan Tock Seng Hospital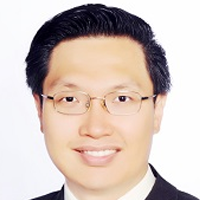 Dr Aung Myint Oo @ Ye Jian Guo is a Consultant Surgeon in the Department of General Surgery and a Deputy Chief Medical Information Officer in Tan Tock Seng Hospital, Singapore.
He is also a senior clinical lecturer at the Yong Loo Lin School of Medicine, National University of Singapore, and a clinical teacher at the Lee Kong Chian School of Medicine, Nanyang Technological University of Singapore.
Dr Aung completed his basic and advanced surgical training in Singapore. He was awarded the Health Manpower Development Plan (HMDP) scholarship to undergo his fellowship training in advance minimally invasive upper gastrointestinal surgery at Seoul National University Bundang Hospital, Korea. He is a member of international societies for endo-laparoscopic surgeons and bariatric surgeons. He is currently the scientific chairman of the Obesity and Metabolic Surgery Society of Singapore (OMSSS), and vice-chairman of Chapter of General Surgeons, College of Surgeons, Academy of Medicine Singapore. He also sits on the executive committee of SingSPEN (Society of Parenteral and Enteral Nutrition, Singapore).
Dr Aung is actively involved in both clinical research and teaching. He was awarded Ministry of Health Healthcare Research Scholarship in 2013 to pursue a Master of Clinical Investigation (MCI) at National University of Singapore, and he was conferred MCI in 2016. He is currently an instructor of Advanced Cardiac Life Support (ACLS) and Advanced Trauma Life Support (ATLS) courses. He is a core faculty/ faculty of the Surgical Residency programmes in Singapore. He is also an e-tutor of MSc in Surgical Science, Edinburgh Surgical Science Qualifications, UK and a Visiting Lecturer to the Department of Thoracic Surgery, University of Medicine 1, Yangon in Myanmar.
Danny Van Kersschaver, Director System Centre System Solutions, Dräger Singapore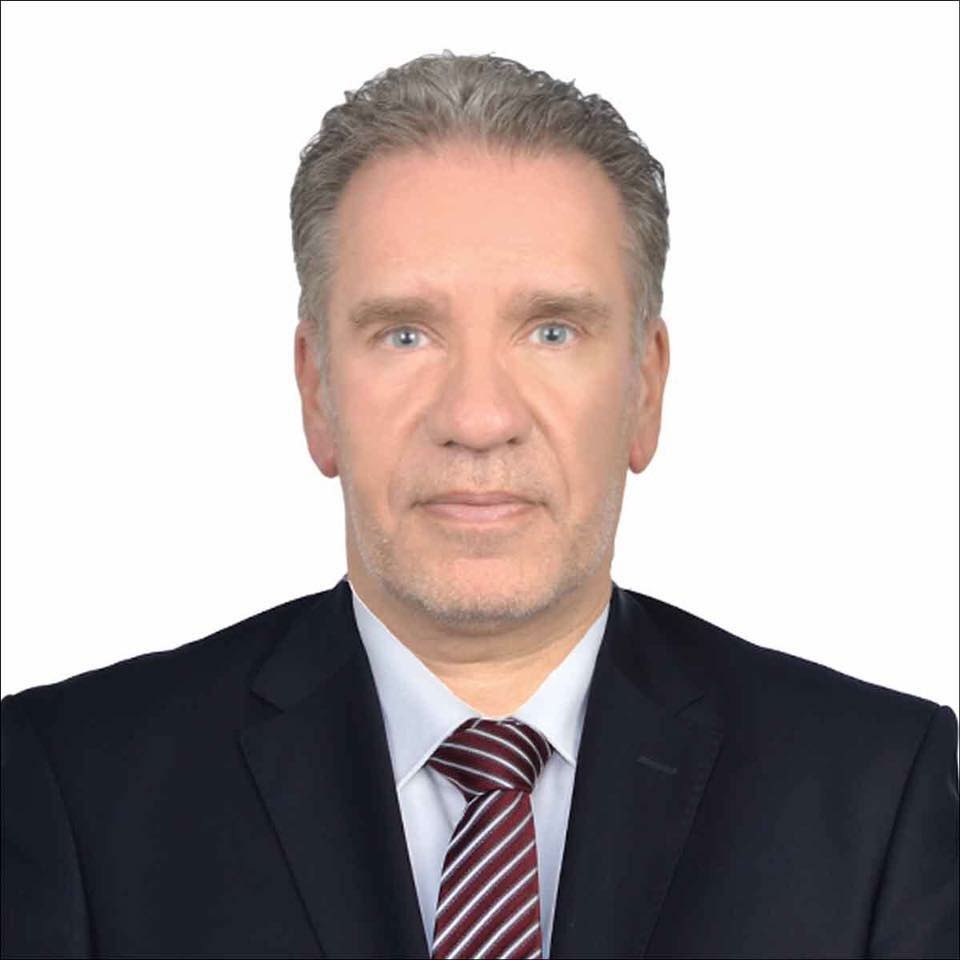 Danny is Director System Centre System Solutions, and Marketing Manager Monitoring & IT - Region Africa, Asia, Australia at Dräger Singapore. He has a demonstrated history of 30 years' working in the medical device industry. Skilled in Marketing Management, Product Life-cycle Management, Patient Monitoring, Medical Monitoring, and Medical Devices and Connected Technologies. As Regional Director System Center Professional Services for the region Africa, Asia and Australia, Danny is responsible for consulting services, Business Development support, Project Management, training and 2nd level support. Danny is also a member of the Digital Health Committee Group of APACMed (Asia Pacific Medical Techonology Association), focusing on Interoperability and Cybersecurity in hospitals.
Moderator's Profile:
Ivy Teh, Global Managing Director, EIU Healthcare and Clearstate Managing Director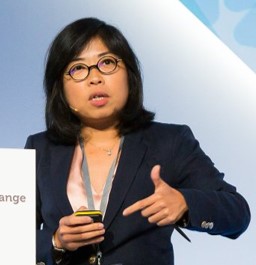 Ivy co-founded Clearstate and serves as its Managing Director, heading a team of healthcare consultants across the region since 2006. After the acquisition of Clearstate by the Economist Group, Ivy also holds the position of Global Managing Director, EIU Healthcare Consulting, primarily overseeing all healthcare businesses under the EIU umbrella.
Ivy has over 16 years of healthcare consulting experience across medical technology, pharmaceutical and healthcare services sectors in Asia Pacific and emerging markets. Her areas of expertise include commercial and operational strategy development, business model evaluation and innovation, capabilities assessment, market entry and growth strategy, greenfield exploration and commercial due diligence.
Ivy has designed and managed numerous healthcare insights projects and facilitated various market growth strategy session for clients. Ivy interprets and analyses competitor, customer and government trends to assist clients in identifying and formulating strategies to capture opportunities. Ivy also leads in brainstorming strategy sessions with clients in most of these engagements.
Ivy has published several white papers and articles on current healthcare topics; examples include Endoscope and Accessories Market Opportunities in India, Biotech Development in China and Medical Tourism Future in Thailand published in trade magazines such as the Asia Pacific Biotech News and the BioSpectrum.
Ivy holds an MBA from Schulich School of Business, York University (Canada) and BSc (Hons) in Medical Physics from McMaster University (Canada). Before co-founding Clearstate, Ivy headed the Singapore and Malaysia operations of Synovate Business Consulting (now Ipsos).
Topics: MedTech / HealthTech / BioTech