Overview
Synthetic biology is the principle of synthesising DNAs and designing genetic circuitry to enhance or repurpose cellular functions. In recent years, advancements in this field of science have expanded the capabilities of microbial fermentation to beyond just brewing and food processing. Through microbial and mammalian cell engineering, bio-manufacturing has been repurposed for a wide variety of end products from fragrance to pharmaceuticals.
Discover from international entrepreneurial scientists Dr Lishan Zhao, Vice President of Research and Development at Amyris and David Lips, Frontier Development at Spiber as they share about their company's work in sustainable bio-manufacturing through microbial fermentation. Their insightful presentations will be followed by a panel discussion moderated by Dr Matthew Chang, Director at SINERGY on the future development of bio-manufacturing in the Asia Pacific region, and the regional opportunities and challenges.
Date: 30 September 2020, Wednesday
Time: 11:00am - 12:00pm (Singapore Time / UTC+8)
Programme:
11:00am - 11:05am: Opening Remarks by SGInnovate, SINERGY and ASBA
11:05am - 11:15am: Presentation on Amyris' Bio-manufacturing of High-Value Chemicals by Dr Lishan Zhao
11:15am - 11:25am: Presentation on Spiber's "Brewed Protein" by David Lips
11:25am - 11:50am: Panel Discussion on Sustainable Bio-Manufacturing in APAC: From Chemicals to Materials
Dr Lishan Zhao, Vice President of Research and Development, Amyris
David Lips, Frontier Development, Spiber
Dr Matthew Chang, Director, SINERGY
11:50am - 12:00pm: Q&A and Closing Remarks
Speakers' Profiles:
Dr Lishan Zhao, Vice President of Research and Development, Amyris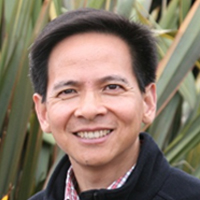 Dr Lishan Zhao has over two decades of experience in developing technologies for the cost-effective production of bio-based chemicals and pharmaceuticals and a proven track record of translating scientific success into valuable technologies and products. He is currently Vice President of Research and Development at Amyris and General Manager of Amyris China.
Over the past 12 years, Dr Zhao has led a multidisciplinary Research and Development team and developed numerous innovative technologies that enabled the establishment of Amyris' synthetic biology platform and commercial-scale production of several important products including semi-synthetic artemisinin, an anti-malaria drug, and bio-farnesene, a renewable chemical precursor for a variety of bio-based products. Dr Zhao and his team won the US Presidential Green Chemistry Challenge Award (2014) for their work on bio-farnesene.
Prior to joining Amyris, Dr Zhao spent six years at Diversa Corp (now BASF), where he led several successful internal and external projects for developing biocatalytic processes for manufacturing active pharmaceutical intermediates. Dr Zhao received his PhD from the University of Minnesota, Twin Cities, in the field of microbial pathway engineering and enzymology, a Master of Science and a Bachelor of Science in organic chemistry from Fudan University, Shanghai. He has published 30 peer-reviewed papers and is also an inventor on more than 40 issued and pending patents. Dr Zhao has been a frequent speaker at international conferences, universities and research institutions.
David Lips, Frontier Development, Spiber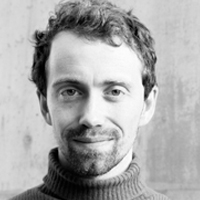 David Lips moved from the Netherlands to Japan in 2017 to join Spiber - a Japanese biomaterials company. Spiber launched the MOON PARKAwith The North Face Japan last year and is now scaling up the production of its Brewed Protein, with its first commercial-scale fermentation facility in Thailand. At Spiber's Frontier Development Division, David is responsible for exploring novel applications of Spiber's technologies and structural protein applications.
Moderator's Profile:
Dr Matthew Chang, Director, Singapore Consortium for Synthetic Biology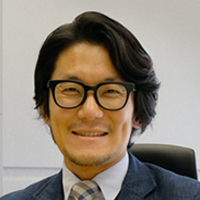 Dr Matthew Chang is the Director of the Singapore Consortium for Synthetic Biology, Wilmar-NUS Corporate Laboratory and NUS Synthetic Biology for Clinical and Technological Innovation, and Associate Professor in Biochemistry and Synthetic Biology at the Yong Loo Lin School of Medicine, National University of Singapore.
His research focuses on studying the engineering of biology to develop autonomous, programmable cells for grand challenge applications. His scientific contributions have been recognised with honours and awards, including the Investigator-ship Award from the National Research Foundation of Singapore, and the Scientific and Technological Achievement Award from the US Environmental Protection Agency.
He has trained over 50 undergraduate and high school students, 20 PhD students and 40 research scientists, many now in leadership roles in academia, government and industry. He is a strong advocate of promoting interdisciplinary science that marries engineering, biological, medical and social sciences through education and public science outreach.