Overview
The biomedtech industry has witnessed a remarkable expansion in the aftermath of the pandemic, continually adapting to meet the evolving needs of humanity. This unprecedented growth has piqued the interest of both innovators striving to address these needs and investors eagerly seeking the next transformative breakthrough.
Yet, the looming question remains: what factors will sustain this ongoing growth, and which innovations possess the potential to revolutionize the biomedtech landscape? The Fireside Chat on "Emerging Global Trends in Biotech" convenes thought leaders in the field to shed light on the transformative landscape of biotechnology. The session aims to delve into the cutting-edge developments, challenges, and opportunities in biotech that are shaping the global landscape. Join us for a forward-looking discussion on the future trajectory of biotech, including the need for responsible innovation, regulatory frameworks, and the collaborative efforts required to harness the full potential of biotechnology for the betterment of society. Event Flow: 4:30-5:00PM – Registration 5:00-5:45PM – Fireside Chat: Emerging global trends in biomedtech 5:45-6:30PM – Networking & Refreshments
Schedule
Date: 30 Nov 2023, Thursday
Time: 4:30 PM - 6:30 PM (GMT +8:00) Kuala Lumpur, Singapore
Location: 32 Carpenter Street, 059911
Speakers
Speaker's Profile:
Amy Schulman, Managing Partner, Polaris Partners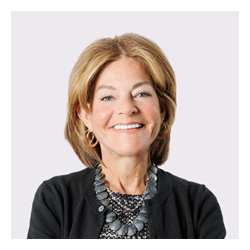 Amy Schulman is a managing partner at Polaris Partners who focuses on investing in healthcare companies and early-stage biotech startups. She currently serves as executive chair of Lyndra Therapeutics, where she was co-founder and the company's initial CEO. She also serves as chair of the Board of Directors of Alnylam Pharmaceuticals (NASDAQ: ALNY) and as chair of the Board of Directors of ByHeart. She represents Polaris as a director of Kallyope, Thirty Madison, QurAlis, and Larkspur. Amy also serves on the Boards of Action Against Hunger, Mount Sinai Hospital (where she co-chairs the Innovations Committee), and the California Institute of Technology. She is a member of Singapore's Health and Biomedical Sciences International Advisory Council and the LifeSci NYC Advisory Council. Prior to Polaris, Amy worked at Pfizer where she held several roles beginning with general counsel and moving to the business side as president of Pfizer Nutrition and president of Pfizer Consumer Healthcare.
Speaker's Profile:
Astrid Irwanto, Chief Operating Officer, Nalagenetics Pte Ltd (SG), PT Nalagenetik Riset Indonesia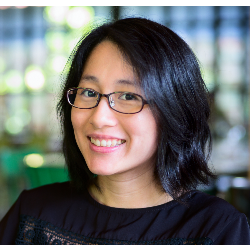 Astrid started off her career as a scientist. She obtained her PhD from Saw Swee Hock School of Public Health, National University of Singapore, focusing on finding genetic markers that can predict complex diseases and how people respond to medications. With the hope of making her scientific findings more impactful, Astrid and three colleagues at the Genome Institute of Singapore started Nalagenetics. Their first goal was to provide personalized medicine for the poorest people in the world by developing a diagnostic kit to detect a biomarker for a fatal hypersensitivity syndrome. Together with her co-founders, Nalagenetics has now grown to a team of 80+ people in Singapore and Indonesia. They've expanded their goal from provision of personalized prescription to personalized screening to help people make better healthcare decisions. Astrid is actively managing Nalagenetics' operations and clinical research in Nalagenetics while juggling her mommy duties with two children at home.
Speaker's Profile:
Sharon Chan, Vice President, JLABS Asia Pacific, Johnson & Johnson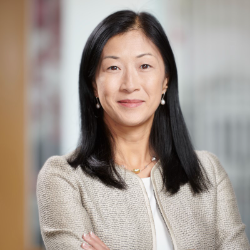 Sharon is a passionate and respected global health leader with extensive experience in business and product development. As Vice President of JLABS Asia Pacific, Sharon will be responsible for setting and driving the long-term growth strategy and plan for JLABS in Asia Pacific, which includes the newly announced Universal JLABS Model in Singapore. Sharon is also responsible for setting the strategic direction and overseeing all operational activities for JLABS @ Shanghai. Her responsibilities include managing the portfolio of JLABS in the region and collaborating with its internal and external business partners across multiple sectors to implement educational programming and drive high-quality company sourcing from innovation hotspots across Asia Pacific. In 2020, Sharon was recognized by Forbes China as one of the 50 Top Women in Science & Technology. In 2021, Sharon was given a Social Impact Leadership Award Honorees by Serica.
Speaker's Profile:
Dr Lim Jui, CEO, SGInnovate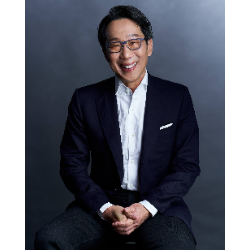 As CEO of SGInnovate, Dr Lim Jui and his team work closely with a wide range of partners and co-investors to back Deep Tech startup founders, who are looking to solve global challenges with their research-based solutions. While he trained in medicine, Jui spent most of his professional life in the business of science and innovation. He was Director of Investments, Bio*One Capital; CEO of Merlin MD, a medical device company; Executive Director of the Medical Engineering Research and Commercialisation Initiative (MERCI) at the National University of Singapore (NUS); and Programme Director of the Singapore-Stanford Biodesign Programme (SSB), a joint venture between A*STAR, the Singapore Economic Development Board (EDB) and Stanford University. Before joining SGInnovate, Jui was CEO of NTUitive, the innovation and enterprise company of the Nanyang Technological University (NTU). He currently serves on the advisory boards of IPOS International and several start-up companies.