Overview
This event focuses on the strategic theme of the Blue Bioeconomy and Smart Aquaculture in Singapore. It aims to advance innovation, knowledge and collaboration in the fields of Marine Bioresources, Smart Aquaculture, and Bioengineering. Our guiding question throughout will be: What have we achieved in innovations and where do we need progress in the future?
9:00: Registration 9:15: Welcome Remarks by Samantha Fong (SGInnovate) 9:20: Introduction to the Event: Dr Dirk Eichelberger CEO (SAT) Session 1: Precision Aquaculture 9:30: Dr Rui Alexandre (SFA): Aquaculture Innovation in Singapore 10:00: Dr Manish Mahotra (NTU): Improving Food Nutrition in Aquaculture 10:30: Coffee Break 10:45: Prof. Ren Ee Chee (NUS, A*STAR): Fish Immunology and Developing Vaccines for Aquaculture 11:15: Dr. Susan Gibson-Kueh (JCU): Precision Farming - Is It Possible? 11:45: Panel Discussion Moderated by Dr Michael Voigtmann (SAT) 12:15 Lunch and Networking Session 2: Smart Farming 1:00: Dominik Ewald (Fraunhofer-IGD): Marine Blue Economy, Ocean Conservation, and Aquaculture 1:20: Prof. He Jianzhong & Matthew Rogers (NUS): Circularity in Aquaculture and the Valorisation of Waste Products 1:40: Dr Stephen Summers (SCLSE-NUS): Microbiome in Aquaria for Sustainable Aquaculture 2:00 Coffee Break 2:15: Dr Xingzi Zhang (Fraunhofer-SG) & Dr Steven Hawes (SAT): The Role of AI in Aquaculture Smart Farming 2:45: Benedict Tan (Hatch) - Venture Capital in Aquaculture & Innovation Trends 3:15 Panel Discussion Moderated by Deputy Director Annabelle Chiong (SGInnovate) 4:00 Session Close & Networking
Schedule
Date: 22 Nov 2023, Wednesday
Time: 9:00 AM - 4:00 PM (GMT +8:00) Kuala Lumpur, Singapore
Location: 32 Carpenter Street, 059911
Speakers
Speaker's Profile:
Dr Xingzi Zhang, Research Fellow, Fraunhofer Singapore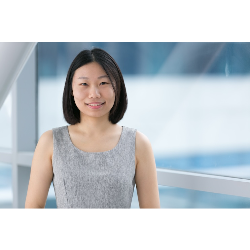 Xingzi Zhang holds a Ph.D. in Computer Science and Engineering from Nanyang Technological University (NTU), Singapore, and currently works as a Research Fellow at Fraunhofer Singapore. Her expertise lies in employing advanced image processing and computer vision techniques to extract valuable insights from visual data across various applications. Her current focus is on the application of AI techniques in aquaculture, where she seeks to implement AI-based visual analytics tool for smart fish farming.
Speaker's Profile:
Dr Ren Ee Chee, Adjunct Associate Professor, National University of Singapore, A*STAR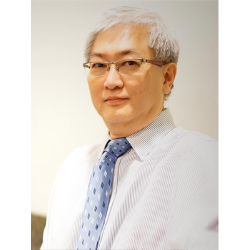 Assoc Prof Ren is part of the Department of Microbiology and Immunology at NUS and the Singapore Immunology Network at A*STAR. Assoc Prof Ren was instrumental in setting up the Genome Institute of Singapore and was its Deputy Director from 2001 to 2007. He also established the Biopolis Shared Facility and managed its operations as Director from 2004 -2007. Assoc Prof Ren received his undergraduate degree in Genetics from the University of Malaya and PhD from the National University of Singapore. He has held a number of visiting scientist and fellowship appointments at Harvard University, Fred Hutchinson Cancer Research Center, Kyoto University and Osaka University.
Speaker's Profile:
Michael Kapser, CEO, Fraunhofer Singapore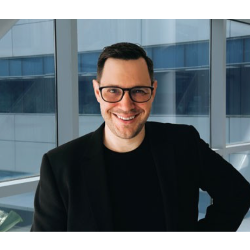 Michael Kasper is CEO of Fraunhofer Singapore and Executive Manager of the Centre for Applied and Integrated Security (FSR-CAIS) since April 2022. His primary mission is to support the development of Fraunhofer in Singapore and to intertwine the activities carried out in conjunction with Germany's Fraunhofer Partner Institutes. Michael has been working for the Fraunhofer-Gesellschaft since 2005 with more than 17-year professional experience in applied research and translational science. He joined Fraunhofer Singapore as a research fellow and has served as Department Director for Cyber and Information Security since January 2018. He supports governmental, academic, and industrial initiatives on an operational and strategical level with his expertise.
Speaker's Profile:
Dr Rui Alexandre Gonçalves, Deputy Director Aquaculture Department, Singapore Food Agency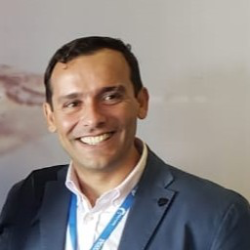 Rui is Deputy Director of the Aquaculture Department at the Singapore Food Agency's (SFA) Marine Aquaculture Centre (MAC). He manages the MAC team and R&D pipeline, contributing significantly to the strategic positioning of the department. With vast experience in business development and market analyses, Rui shapes strategic roadmaps for Singapore's aquaculture ecosystem, affirming his dedication to the agri-food sector's growth. Beyond his roles, Rui's impact extends to academia with over 100 publications in esteemed international journals, including the impactful book "Mycotoxins in Aquaculture." His comprehensive academic background combined with practical acumen underscores his commitment to advancing aquaculture and the agri-food industry. Rui's aspiration to provide a holistic view of the aquaculture sector by merging technical tools with economics and business sciences is a testament to his innovative approach and dedication to fostering a sustainable future.
Speaker's Profile:
Dr Manish Mahotra, Research Fellow, Nanyang Technological University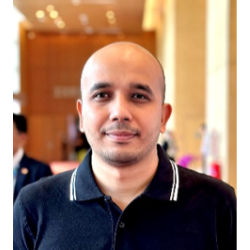 Manish Mahotra holds a Ph.D. in Materials Science and Engineering from Nanyang Technological University (NTU), Singapore, and currently works as a Postdoctoral Research Fellow in Professor Joachim Loo's lab at NTU. His research interests revolve around the encapsulation of functional bioactive agents, such as nutrients, probiotics, and hormones, with the aim of improving fish health and growth. He has filed two patents and published several research articles on microencapsulation systems for food and aquaculture. He aims is to bridge the gap between laboratory technologies and real-world applications in fish farms, facilitating the substantial impact of innovations in aquaculture.
Speaker's Profile:
Dr Susan Gibson-Kueh, Senior Research Fellow, James Cook University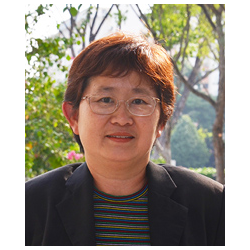 Dr Susan Gibson-Kueh has extensive experience in aquatic animal health from roles in government and academia. Her research is based on an in-depth understanding of the Asian aquaculture industry. Dr Kueh's expertise in diagnostic fish pathology encompasses both finfish (marine and freshwater, food and ornamental species) and shellfish (shrimps, oysters, mussels, abalone), and the study of complex diseases in valuable food fish species.
Speaker's Profile:
Dr Stephen Summers, Senior Research Fellow, National University of Singapore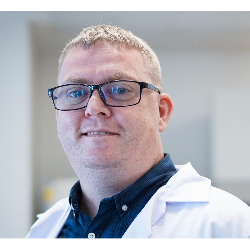 Dr Stephen Summers' main research theme involves the evaluation of biofilms growing on marine structures. This can range from man-made piers and seawall defence constructions, to plastic debris floating in the ocean. The biofilms growing on these types of surfaces can impact the degradation rate of the structures, allowing unwanted debris to degrade to component gases and nutrients, or the biofilms to augment these structures by acting as a foundation for a diverse community to establish and grow. While he has experience in many aspects of marine science, his expertise is in bioinformatics and ecological assessments of the natural environment. By using 'big data' and various technologies, Stephen is able to obtain a far greater understanding of the key mechanisms that are driving the ecology of marine biofilms and the subsequent impacts this may have on the environment.
Speaker's Profile:
Dr Steven Hawes, Data Scientist, Singapore Aquaculture Technologies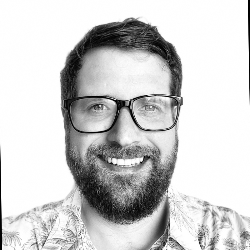 Dr Steven Hawes joined Singapore Aquaculture Technologies (SAT) as a Data Scientist in 2022. He focused on the data driven aspects of fish farming and introducing AI concept into the farm. While relatively new to aquaculture, he has a PhD in Marine Ecology and has worked as a Software Developer for over a decade.
Speaker's Profile:
Dr. Jianzhong He, Professor, National University of Singapore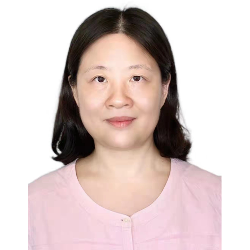 Dr. Jianzhong He is a Professor in the Department of Civil and Environmental Engineering at the National University of Singapore. She received her Ph.D. degree from Georgia Institute of Technology in 2003. Before moving to U.S.A., she obtained her Master and Bachelor degrees from Tsinghua University and Harbin Institute of Technology in 1998 and 1995, respectively. She was a postdoctoral researcher at the University of California Berkeley for two years before joining the National University of Singapore as an assistant professor in 2005.
Moderator's Profile:
Annabelle Chiong, Deputy Director, Venture Investing, SGInnovate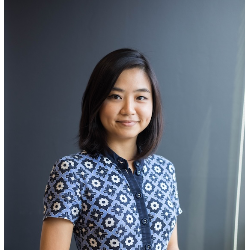 Annabelle Chiong is Deputy Director, Venture Investing at SGInnovate. She has over 14 years of experience in startups, technology and investing. Her primary areas of focus at SGInnovate are investing in early stage startups, helping portfolio companies to grow and engaging with corporates to uncover areas of collaboration with startups. Annabelle's interests lie in unlocking the potential of founders and making a positive impact through technology. Her expertise in scaling startups was honed during her time at Grab where she was an early employee and started two new business units which saw tremendous growth. Prior to joining the startup world, she was in financial services at J.P. Morgan. She holds a Master's degree in Chemical Engineering, First Class Honours, from Imperial College London in United Kingdom.
Moderator's Profile:
Michael Voigtmann, CTO, Singapore Aquaculture Technologies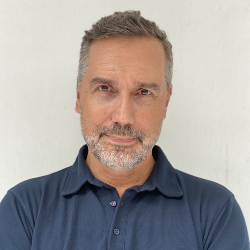 Dr Michael Voigtmann is the CTO and co-founder of Singapore Aquaculture Technologies. He holds a PhD in organic geo-chemistry and 6 years of studies in Agriculture in Australia. Regional CEO for a family-owned MNC prior to co-founding SAT. 10 years of experience in disease detection & mitigation for tropical aquaculture species.
Speaker's Profile:
Benedict Tan, Programme Manager, HATCH Blue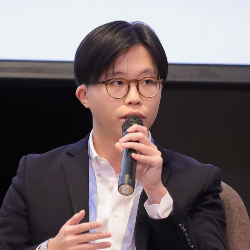 Benedict is the Programme Manager at Hatch Blue, a global aquaculture investment and innovation company with offices in Singapore, Norway, USA, and Ireland. In his 4 years at Hatch, Benedict has coordinated and organised 13 global innovation programmes for 130 aquaculture entrepreneurs and startups in Singapore, Indonesia, Ireland, and Hawai'i. His work at Hatch helps entrepreneurs access the right insights, platform, and network to scale their ventures to achieve the most impact, ultimately achieving Hatch's mission to catalyse an innovative (sea)food industry and scale impactful businesses through knowledge, investment and ecosystem building.
Speaker's Profile:
Dominik Ewald, Technology transfer & business development manager, Fraunhofer IGD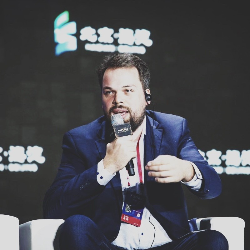 Dominik is interested in how digitalisation can help companies adapt to current and future conditions. Not only in the aquaculture/livestock sector, but in the life science sector in general, a transformation of processes through digitalisation is imminent. He has been involved in multiple AgriTech startups: Metabiome, MonitorFish, NextEat, SeedForward, SmartCloudFarming. He was has also been a research scientist at the following institutions: Leibniz Institute for Agricultural Engineering and Bioeconomy, Wageningen University & Research, Max Delbrück Center for Molecular Medicine in the Helmholtz Association, and the Gregor Mendel Institute of Molecular Plant Biology (GMI).