Overview
Join us virtually on International Women's Day as we celebrate the people and companies who #choosetochallenge perceptions and misconceptions, and lead by example in the world of Science, Technology, Engineering and Mathematics (STEM). On this momentous day, we will be launching the SG Women in Tech Corporate Pledge Initiative and diving deep into discussion with leaders in the STEM field.
---
Science, Technology, Engineering and Mathematics are inevitably transforming the world with countless possibilities and opportunities for all. Despite the growing demand for STEM roles, merely 30% of those in these industries are women. What can be done to encourage greater diversity, equality and inclusion for our daughters of tomorrow?

By choosing to include and diversify, businesses and the world will benefit from strengthened innovations and advancements in STEM, especially in the age of disruptive science and technologies. Hear from leaders how they #choosetochallenge the inequality in their industry and their visions for the future of science and tech.
Date: 8 March 2021, Monday
Time: 3:00pm - 4:30pm (Singapore Time / UTC +8)
Programme:
3:00pm - 3:05pm: Opening Remarks by Mrs Josephine Teo,Minister for Manpower & Second Minister for Home Affairs
3:05pm - 3:20pm: Introduction and Welcome by SGInnovate/ SGTech/ IMDA
3:20pm - 3:35pm: Launch of SG Women in Tech Corporate Pledge Initiative
3:35pm - 4:30pm:Panel Discussion and Q&A on Leading Together in STEM with:
Jamie Neo, Director of Engineering, Ink Supplies Operations, HP Inc.
Dr Si-Hui Tan, Chief Science Officer, HorizonQuantum Computing
Han Chung Heng, Senior Vice President, Systems, Alliances, Channels & ISV, Oracle Asia Pacific and Japan
Moderator:SzeKi Sim, Executive Director - Community & Brand,SGInnovate
Speakers' Profiles:
Jamie Neo, Director of Engineering, Ink Supplies Operations, HP Inc.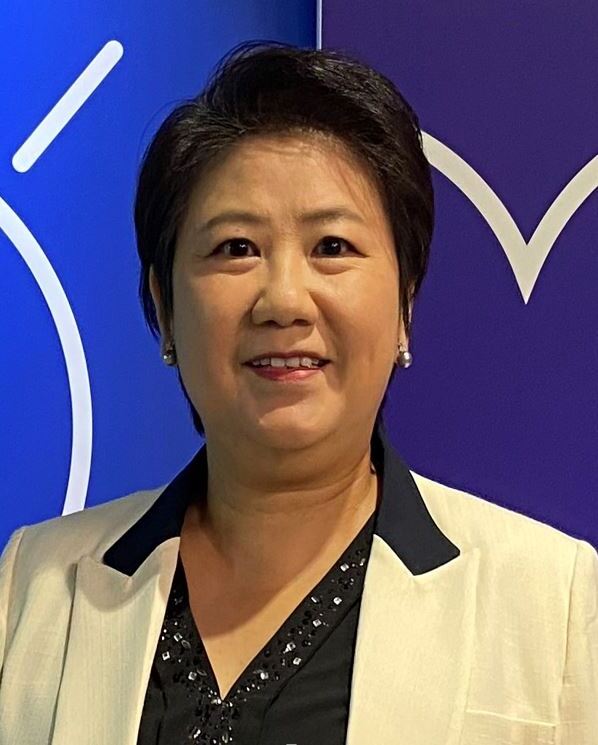 Jamie Neo is the Director of Engineering responsible for the manufacturing of ink cartridges for the Graphics Print Business. She also drives the smart manufacturing initiative, embracing the use of Industry 4.0 tools to bring about a step-change in manufacturing efficiency and flexibility
She has worked in many functions in manufacturing - from wafer fabrication to assembly operations, quality assurance, new product transfer, competitive intelligence and business insights. This diverse experience led her to initiate and set up SMARC - Smart Manufacturing Application & Research Center in Singapore to transform the way we do manufacturing.
She has presented in international conferences and universities on Industry 4.0 adoption and the importance of diversity and job upskilling. A strong people advocate, she had led several initiatives on people development, mentorship, workforce upskilling and building a culture for innovation.
Most recently, she was named as one of the 100 Women in Tech 2020 in Singapore.
Jamie graduated from the National University of Singapore with a Master of Science in Chemistry and holds a Graduate Diploma in Financial Management from the Singapore Institute of Management.
Dr Si-Hui Tan, Chief Science Officer, Horizon Quantum Computing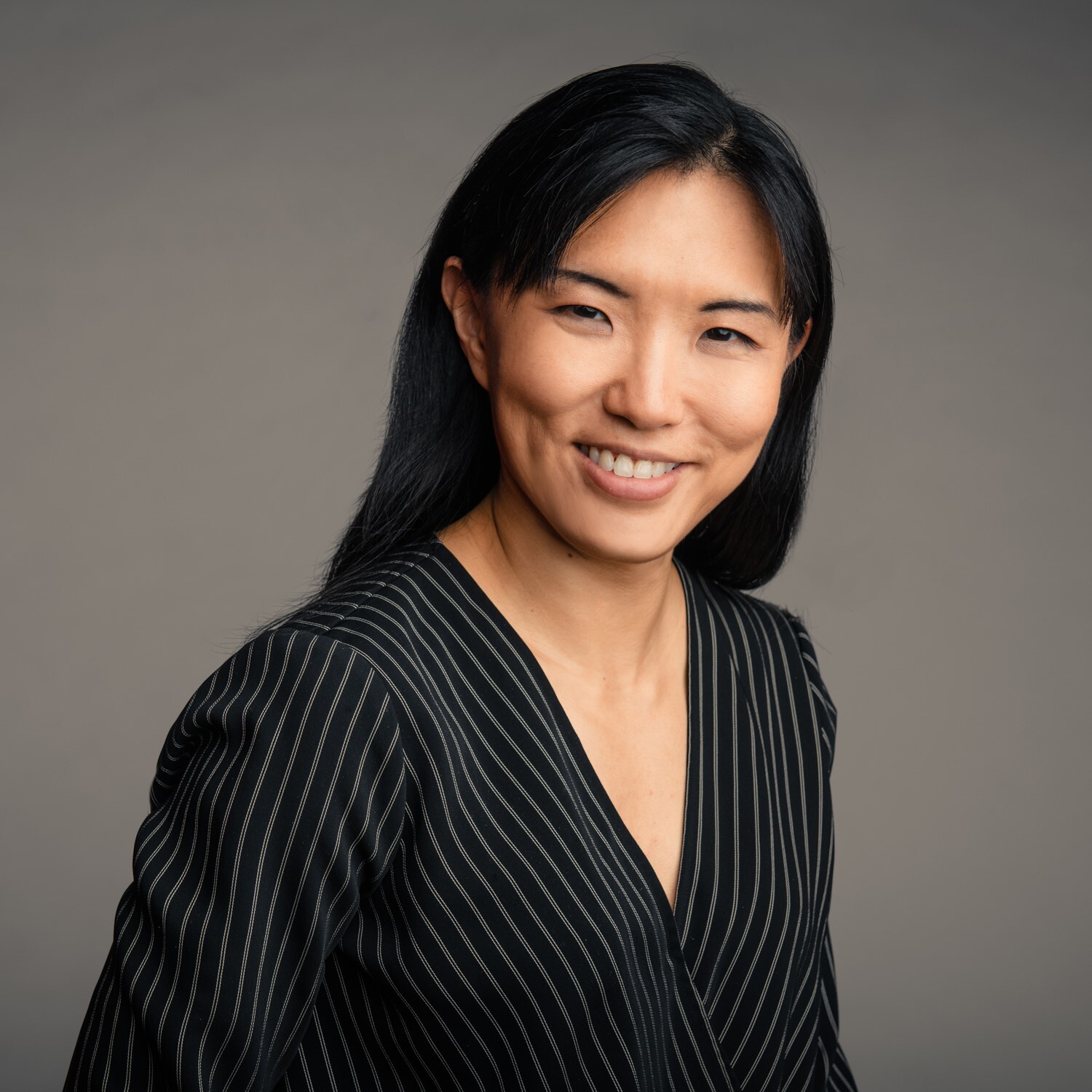 Dr Si-Hui Tan is the Chief Science Officer of Horizon Quantum Computing. She received a PhD in Physics from the Massachusetts Institute of Technology and a BS in Physics from the California Institute of Technology. She is an active researcher in the field for over15 years and has published extensively in top journals and conference proceedings. At Horizon, Si-Hui heads the research development for its software that will compile classical code to be run on a quantum computer. Previously, she was a research scientist at the Singapore University of Technology and Design, the Centre for Quantum Technologies, and the A*STAR Data Storage Institute.
Si-Hui is an active member of Zonta International and serves as a board member and treasurer of the Zonta Copenhagen Multicultural Club. Si-Hui was honoured silver winner for CTO of the Year at the WomenTech Global Awards 2020: a prize for demonstrating initiative with the focus on innovation and impact through technological leadership as head of global IT, while fostering diversity, inclusion and belonging.
Han Chung Heng,Senior Vice President,Systems, Alliances, Channels & ISV,Oracle Asia Pacific and Japan

Han Chung Heng is senior vice president for Oracle Asia Pacific and Japan, responsible for the hardware and engineered systems business, which includes, systems, storage, and appliances. Most recently, Han's role has been expanded to cover the Alliances, Channels, and ISV organization. Han is a veteran of the IT industry with more than 28 years of experience.
As an innovative thought leader, Han is constantly finding new ideas and ways for his business to be future-ready for growth. He is passionate about transformational technologies such as AI, machine learning, and blockchain; sustainable development and green IT; and the future of work and digital transformation. Driving these messages to his customers and partners will help them evolve and transform with the digital age. His experience working with customers and partners will strengthen and create a healthier, more robust partner ecosystem in the region.
Han is a practical futurist who analyzes how current trends are likely to disrupt a business in the near term and provides advice that can be implemented at once, especially when customers are faced with digital disruption. Han believes in continuous education and lifelong learning; he is constantly reskilling and upskilling himself and his team. He is a prominent keynote speaker at regional and international conferences and events.
Prior to joining Oracle, Han was vice president of the IBM server solution group for the Asia Pacific. In this role, he was responsible for sales management, driving revenue, profit, and loss for IBM's high-end server portfolio including its Power Systems and mainframe offerings. He lived for five years in China, leading the Greater China business for IBM.
Han is a Fellow and member of the Executive Council of the Singapore Computer Society (SCS), the leading information and communications and digital media professional society in Singapore. He is also an active committee member of the Singapore Institute of Directors (SID), the national association of company directors whose mission is to uphold and enhance the highest standards of corporate governance and ethical conduct.
Moderator's Profile:
SzeKi Sim, Executive Director - Community & Brand,SGInnovate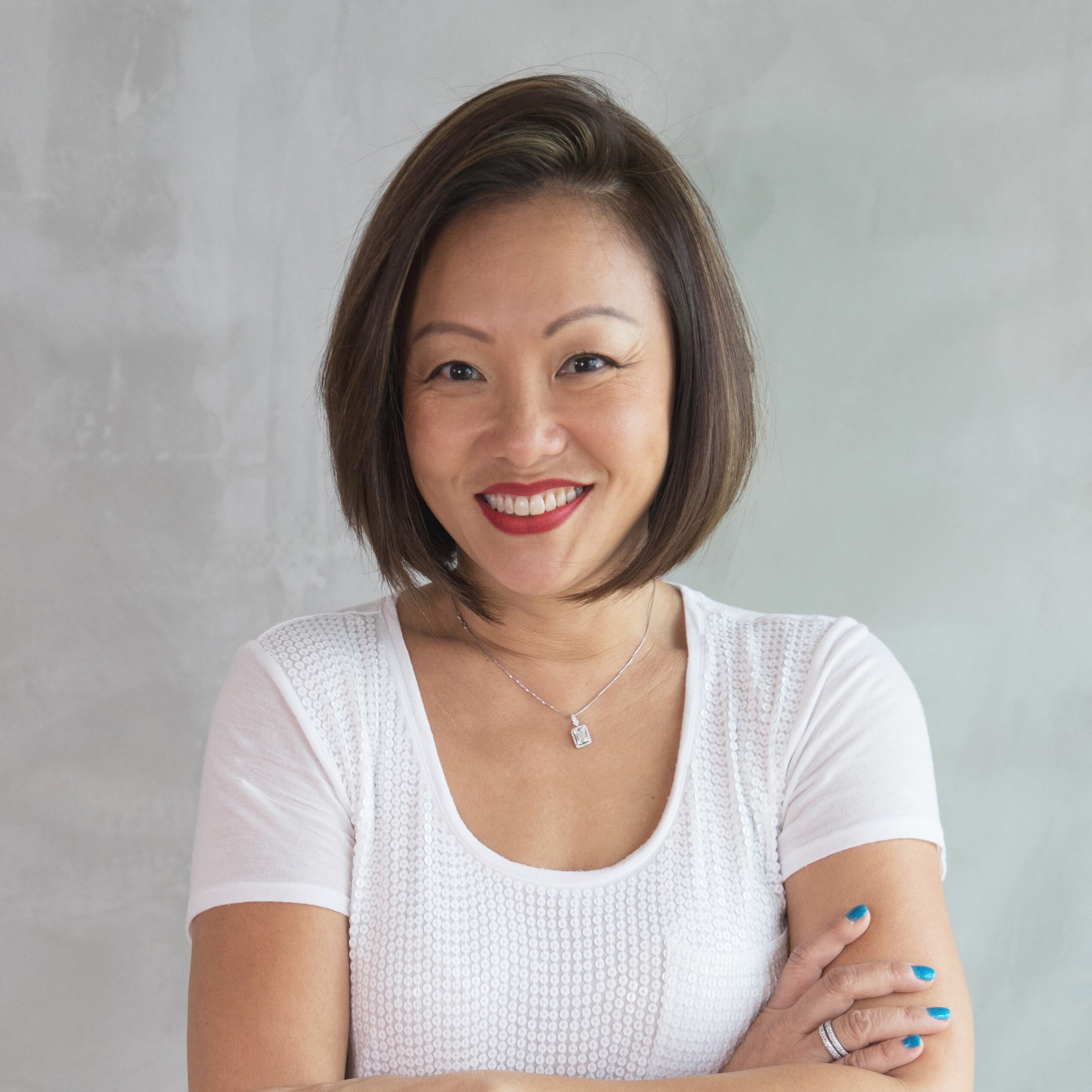 A seasoned and passionate marketer, SzeKi joined SGInnovate as part of its pioneer team in Sep 2016. She was entrusted with building the brand and communications team from scratch, to achieve SGInnovate's mission of enabling ambitious and talented men and women to build, commercialise and scale globally-relevant Deep Tech innovations from Singapore. SzeKi also supports these entrepreneurial scientists in crafting, shaping and telling their stories - an important part of their go-to-market journey.
To promote Singapore as a place of thriving innovation in Deep Tech entrepreneurship, SzeKi leads the SGInnovate team in spearheading activities to create a holistic ecosystem, providing a platform where founders, researchers, academics, venture capitalists, corporations come together to share experiences in areas such as Artificial Intelligence, Autonomous Tech, Robotics, MedTech and Quantum Tech.

In less than three years, she has led the establishment of SGInnovate as a leading force in driving Deep Tech innovation and entrepreneurship in Singapore and internationally. SGInnovate has built a thriving community of over 34,000 people from across the ecosystem and clinched multiple awards including the Best B2B PR Campaign (Silver) at the Marketing PR Awards 2017, Outstanding B2B Campaign - Singapore (Merit) and Outstanding Overall Corporate Reputation Programme (Merit) at the PRISM Awards 2019, as well as the Best PR Campaign - B2B (Silver) at the Marketing PR Awards 2019.

Before SGInnovate, SzeKi's long career in marketing included leading teams with global technology brands such as Hewlett Packard, Motorola and Nokia regionally and globally. Her 15 years at Motorola saw her in various leadership positions including Executive Director of Marketing - Asia Pacific for Motorola Networks, and Executive Director of Marketing - Asia and Middle East for Motorola Solutions. At Nokia Siemens Networks (now Nokia), SzeKi was the Global Executive Director of Customer Marketing for their Global Services organisation.