Hacking Medicine Gets a Robotic Edge
Friday, February 24, 2017
Asia's first hackathon for social robotics in eldercare sees teams explore potential solutions for dementia care, autonomous mobility and health tracking.
Asia's ageing population is fast becoming the world's largest, putting increasing pressure on healthcare systems, families and organisations across the region as healthcare costs reach an estimated 20 Trillion USD by 2030. In the face of this increased pressure, robotics and automated solutions are being seen as increasingly necessary solutions to meet the region's healthcare labour crunch.
Over a weekend from 10 to 12 February, over 80 clinicians, healthcare professionals, programmers and engineers took part in the MIT Hacking Medicine Robotics Singapore 2017. Supported by Founding Sponsor SGInnovate and the Singapore MIT Alliance for Research and Technology (SMART), this year's hackathon theme focused on addressing eldercare challenges through social robotics, with Segway Robotics coming on as the official robotics platform sponsor.
Kicking off with a Facebook 'LIVE' panel, hosted by Steve Leonard, Founding CEO, SGInnovate, Guest-of-honour, Minister for Foreign Affairs and Minister-In-Charge of the Smart Nation Initiative, Dr Vivian Balakrishnan, joined healthcare and robotics experts in discussing the challenges brought on by ageing populations around the globe.
Taking questions from both the online audience and attendees, Dr Balakrishnan emphasised that the development of robotics solutions would have to address real needs, maintain stringent safety standards while remaining financially accessible to all. He also added that human-robot interaction would be a very rich field for research and development.
"This revolution of the personal general-purpose robot - capable of sensing, processing and doing things, would be even bigger than the revolution that was brought about in the last 30 years by the personal computer," said Dr Balakrishnan.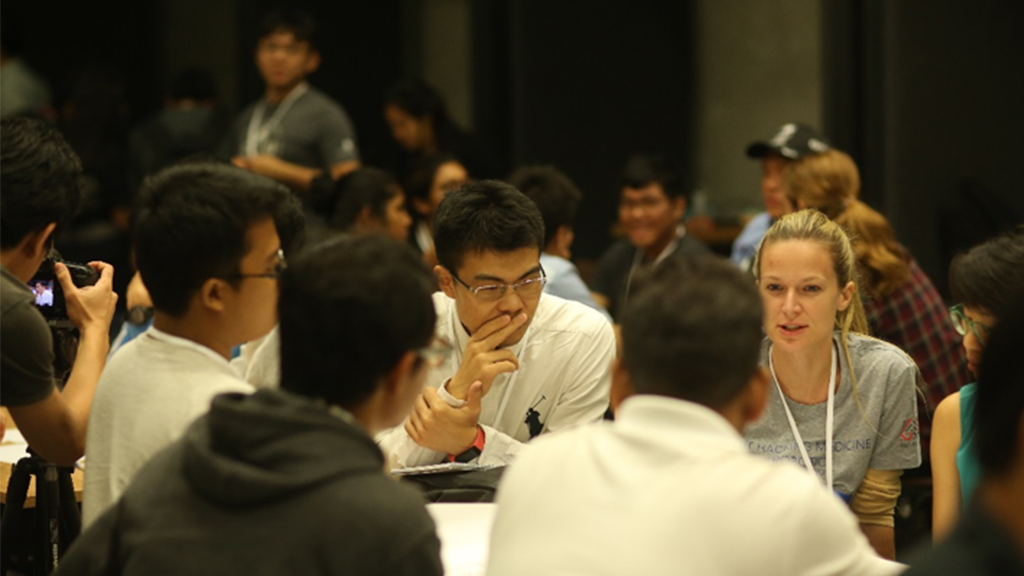 Hackathon teams in the ideation and concept stage
Following the panel, the participants broke off to form teams and begin formulating concepts and ideas for their solutions. Over the two days, 12 teams emerged, each building and developing a unique application off Segway Robotics' Alpha Developer Edition for Loomo, making use of every feature – from facial recognition, to location mapping and tracking. Participants were also able to consult mentors and experts on site to refine and test their solutions, in addition to opportunities for pitch practice and coaching.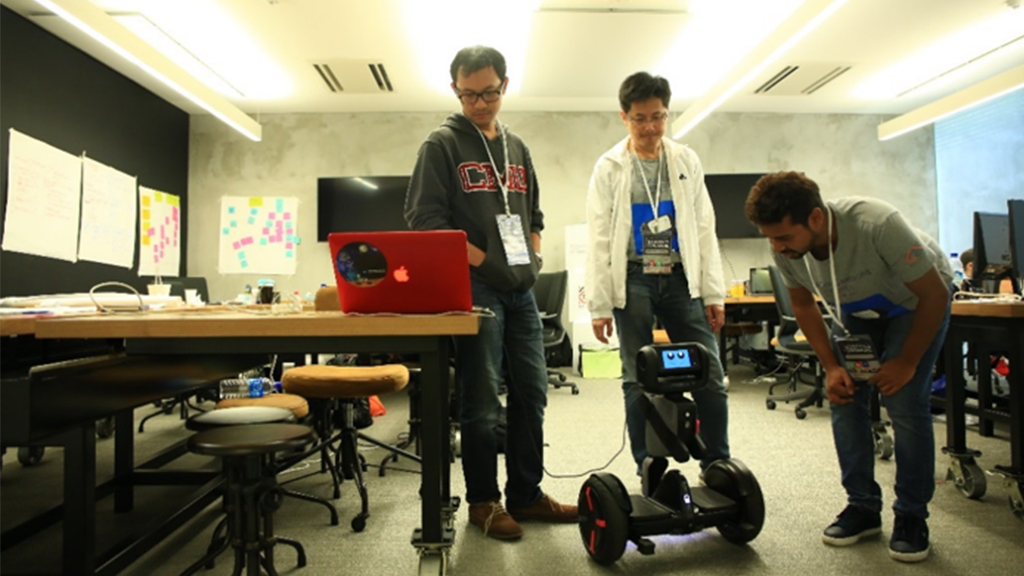 Hackathon teams at work, programming Loomo
On the final day, each team was given three minutes to present, with an additional two minutes to demonstrate their solutions. The judging panel comprised Steve Leonard, Founding CEO, SGInnovate; Ong Jeong Shing, Investment Director, VentureCraft; Sarah Zhang, Business Lead and Head of Developer Partnerships, Segway Robotics; Gerard Chew, Head, IHIS Innovation Labs; Yorelle Kailka, Founder and CEO, Active Global SpecialisedCaregivers; and Prof. Li Haizhou from the Department of Electrical and Computer Engineering at NUS. They saw an array of solutions covering fall detection and prevention, medicine delivery to virtual telepresence technology solutions.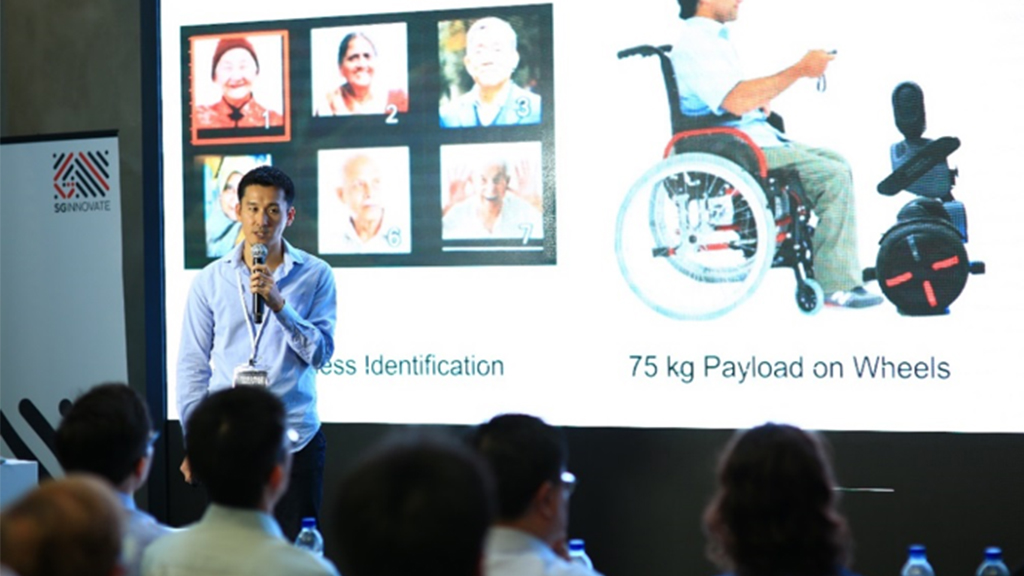 Participant, Tomonori Yamamoto on stage presenting the Botler solution
Hackathon Judge, Ong Jeong Shing, Investment Director, VentureCraft poses a question to the pitch presenters
The team behind Botler walked away with the first prize of SGD 5,000, for their autonomous system for transporting wheelchair-bound elderly patients and residents at nursing homes and extended-care facilities. Team DORI clinched the second spot with their personalised social companion robot capable of tracking dementia and monitoring cognitive health amongst the elderly, while third-place winners, Team NOW, designed a robotic nurse-on-wheels (NOW) able to detect, diagnose, alert and manage cardiac events amongst elderly patients.
The winners of MIT Hacking Medicine Robotics Singapore 2017
To build on the great ideas developed during the hackathon the top three teams will also have access to prototyping facility labs, the Segway Robot Developer Edition platform, Loomo, as well as the opportunity to secure funding to build on their solutions and launch their companies. The winning teams also had the opportunity to share their experiences and the challenges they faced at an on-stage panel at EmTech Asia 2017.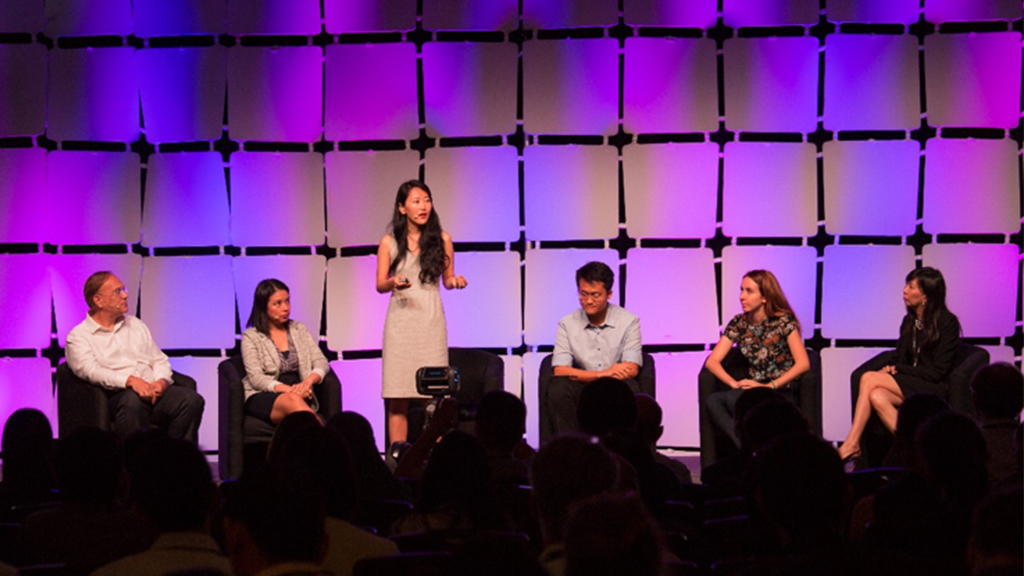 The winning teams participating in an on-stage panel at EmTech Asia 2017. Left to right: Howard W. Califano (Director, SMART Innovation Centre), Shirlene Liew (Adjunct Consultant, ACCESS Health), Sarah Zhang (Business Lead and Head of Developer Partnerships, Segway Robotics), Kok Yuan Yik (representing Team Botler), Emily (representing Team DORI), Dr. Sophia Chew (representing Team NOW)
"At the end of that we'll put some money behind those with real potential, because we'd also like to build not only for Singapore, but for other countries as well," said Steve Leonard, Founding CEO, SGInnovate.
"Healthcare is a really big challenge for us. And we think about providing care for people in that age – they need more help physically, they need more help mentally, and that's why we think this robotics platform allows us to find new ways to provide that care. Again, the key is how do we keep people living independently as long as we can."
Wrapping up MIT Hacking Medicine Robotics Singapore 2017 with a group selfie
SGInnovate
Topics: AI / Machine Learning / Deep Learning, MedTech / HealthTech / BioTech, Others


Share this with your network!